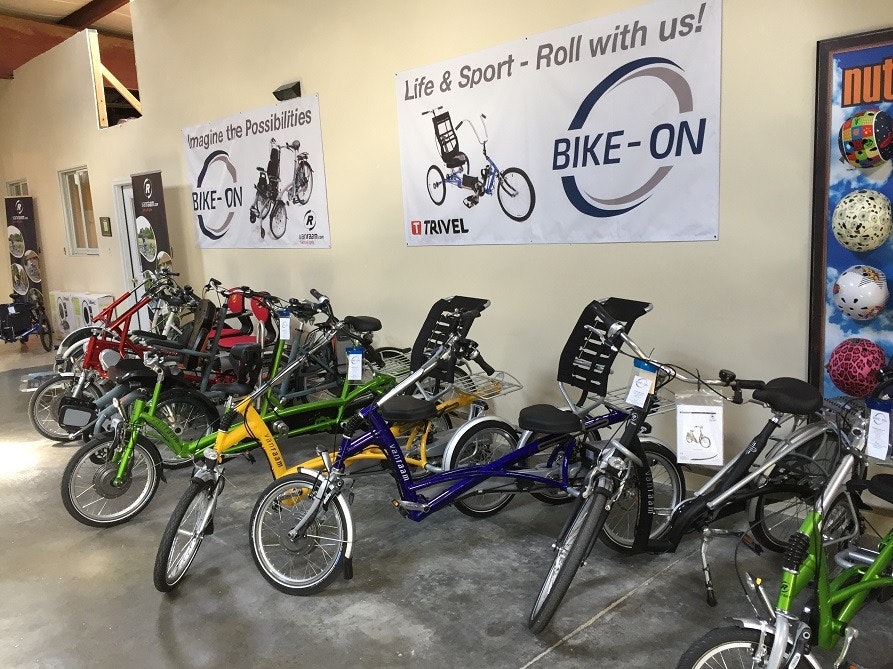 News
Van Raam adaptive bikes for disabled people in North America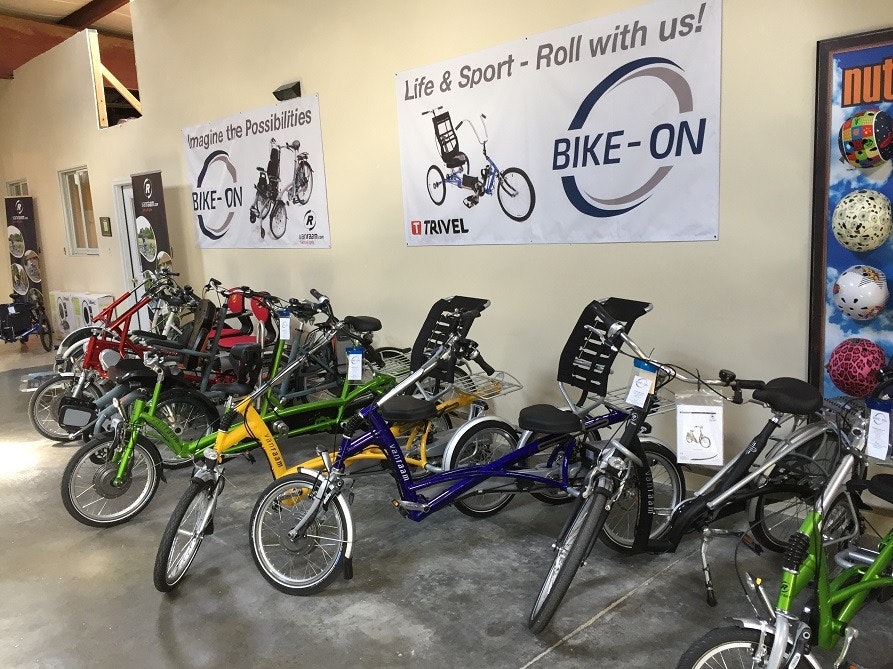 There are more and more Van Raam bikes in North America. These adapted bicycles are shipped to North America a few times a year. In North America we have three Van Raam dealers, in Canada there is one Van Raam dealer. In this article we tell more about the Van Raam bikes in North America.
Van Raam visits North America
In April 2018, two employeesof Van Raam went to the Boston area for a week. Here they visited our USA dealer bike-On. They were also guests at Healthcare institutions in Portsmouth and they visited bicycle specialists in Boston, Warwick and Providence.

They also visited Wentworth Senior Living. A senior living community is designed to extend choice, independence and a sense of belonging to seniors. It is a flexible, personal community that adapts to each resident's lifestyle, preferences and needs. Our dealer Bike-On brought the Van Raam wheelchairbikes VeloPlus and OPair and the side-by-side tandem Fun2Go to Wentworth Senior Living. Our bikes where tested by the caretakers of Wentworth Senior Living.

In 2019 we plan to visit North America again.

Want to know more about this visit? You can read more in the article: 'Van Raam visits the USA'. View the article by clicking on the button below.
Bikes for disabled people in North America
Most models of Van Raam bicycles are available in North America. At one of the Van Raam dealers you can find out which bicycles are currently available. The following types of Van Raam bicycles can be found in North America:
Van Raam bicycle users in North America
Because there area lot of Van Raam bicycles in and coming to North-America, we get more and more photos and experiences from Van Raam bicycle users.
User experience Easy Rider tricycle – Ted Philips
We received this beautiful picture of Ted Philips with his new tricycle Easy Rider. Ted Phillips loves his new Van Raam Easy Rider. Ted's recovering from a stroke, and making marked gains with his therapy on his rides. He towed his trike to Rocky Neck State Park in Connecticut with his Carry-On trailer.
Van Raam bikes in other countries
Curious about Van Raam bicycles in other countries? You can read the following articles:
Do you have any questions?
We are happy to assist you! Please check our contact page or contact us directly using the options below.