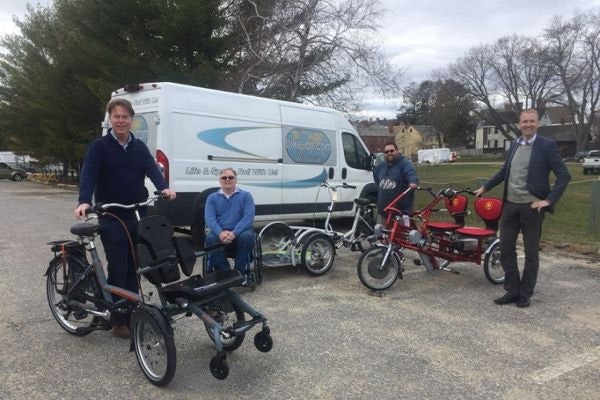 News
Van Raam visits the USA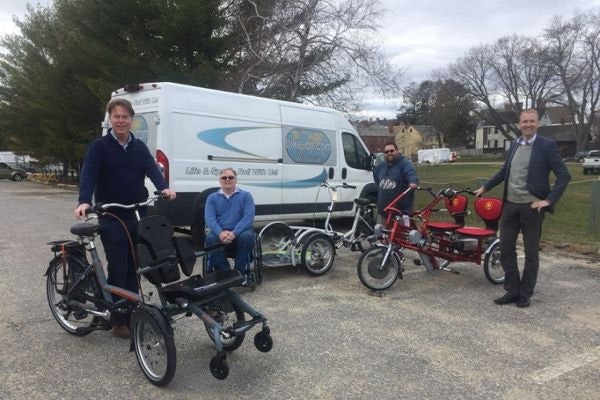 In April 2018, Martijn Kruisweg and Marnix Kwant of Van Raam went to the Boston area for a week. Here they visited our dealer bike-On in Warwick for, among other things, a presentation by an employee of Harvard University. They were also guests at Healthcare institutions in Portsmouth and they visited bicycle specialists in Boston, Warwick and Providence. In this article you can read and see more about their adventure in the USA.
Visiting our dealer Bike-On
Bike-On is our dealer from Warwick, RI. It's is founded by Scott Pellet. Bike-On sells handcycles, wheelchairs, recumbent bicycles and adaptive cycles. All Van Raam bicycles are available at Bike-On and they know a lot about the Van Raam products.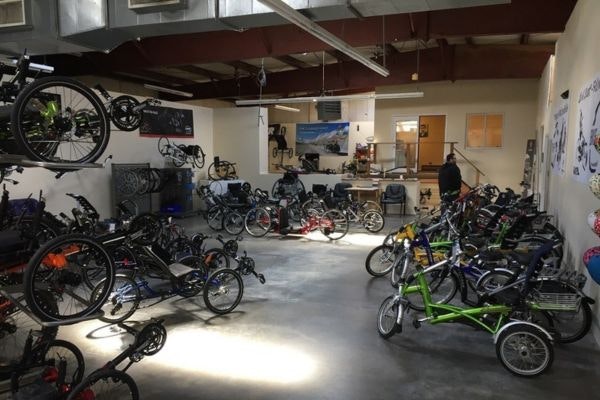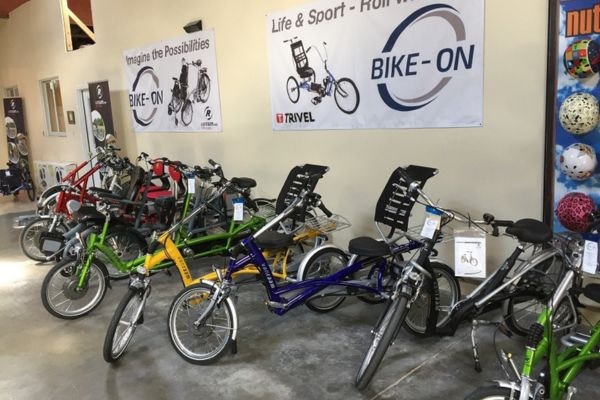 Presentation by an employee of Harvard University
Anne Lusk, Research Scientist at the Harvard T. H. Chan School of Public Health, gave a presentation at our dealer Bike-On. This presentation was about how we can integrate bicycling with Senior Living. Harvard University is currently conducting a scientific study into the health benefits of our bicycles. The first insights were already startling. It appears that cycling on our special needs bicycles has a very positive effect on many diseases and disorders. Several institutions were present at this presentation, including Linda Mazie. She is a Vitalize 360 coach at the adult retirement community Fox Hill Village and participating in the research.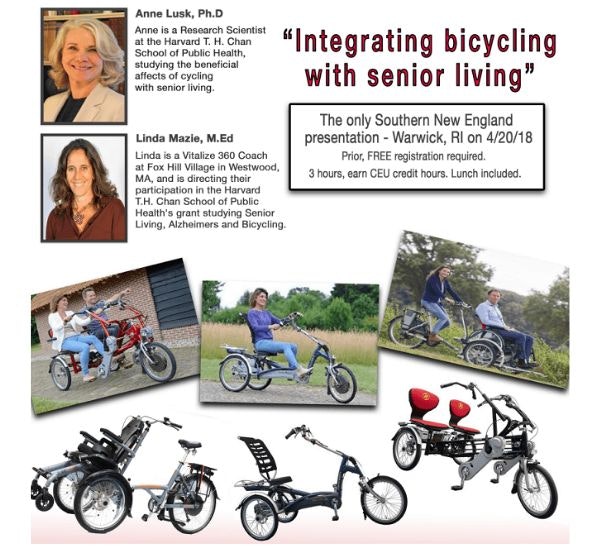 Van Raam special needs bicycles at a retirement home
Following the presentation, Marnix and Martijn visited Wentworth Senior Living. A senior living community is designed to extend choice, independence and a sense of belonging to seniors. It is a flexible, personal community that adapts to each resident's lifestyle, preferences and needs. Our dealer Bike-On brought the Van Raam wheelchairbikes VeloPlus and OPair and the side-by-side tandem Fun2Go to Wentworth Senior Living. Our bikes where tested by the caretakers of Wentworth Senior Living.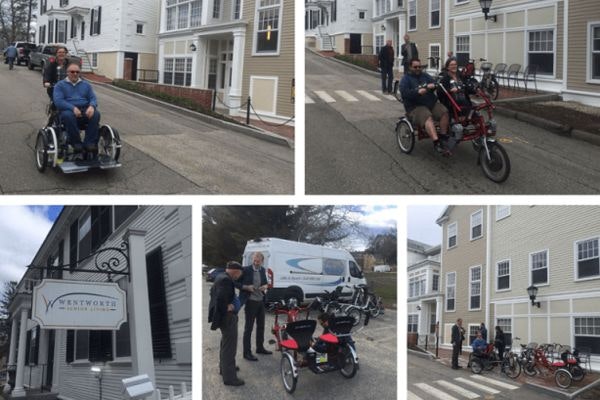 Video impression of the trip
Martijn and Marnix made a video about their trip to the USA. In this video you can see a photo report about the things they have experienced during their trip.
Want to buy a Van Raam adaptive bike?
Are you interested in our bicycles and want to find out in which countries you can find Van Raam dealers?
Van Raam visits the United States in 2019
In 2019, Marnix Kwant, Huub Ressing and Coen Velthorst also visited the United States. Would you like to read more about this trip? Why they went there and what they exactly did there? Read it in the article: 'Van Raam visits dealers in the United States'.
Do you have any questions?
We are happy to assist you! Please check our contact page or contact us directly using the options below.