Do you want pedal assist (E-Bike)?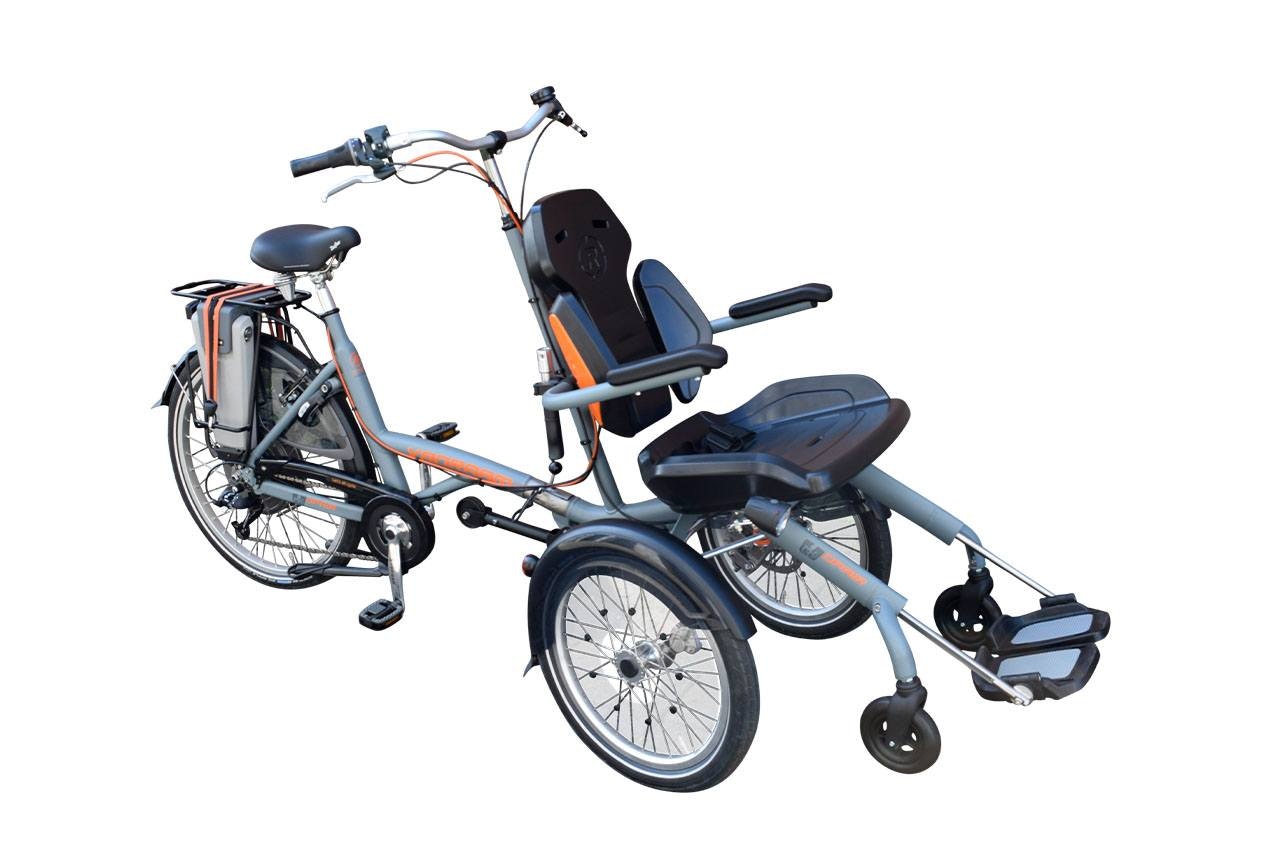 OPair wheelchair bike
Transport someone who is in a wheelchair

Suitable for children and adults
View this model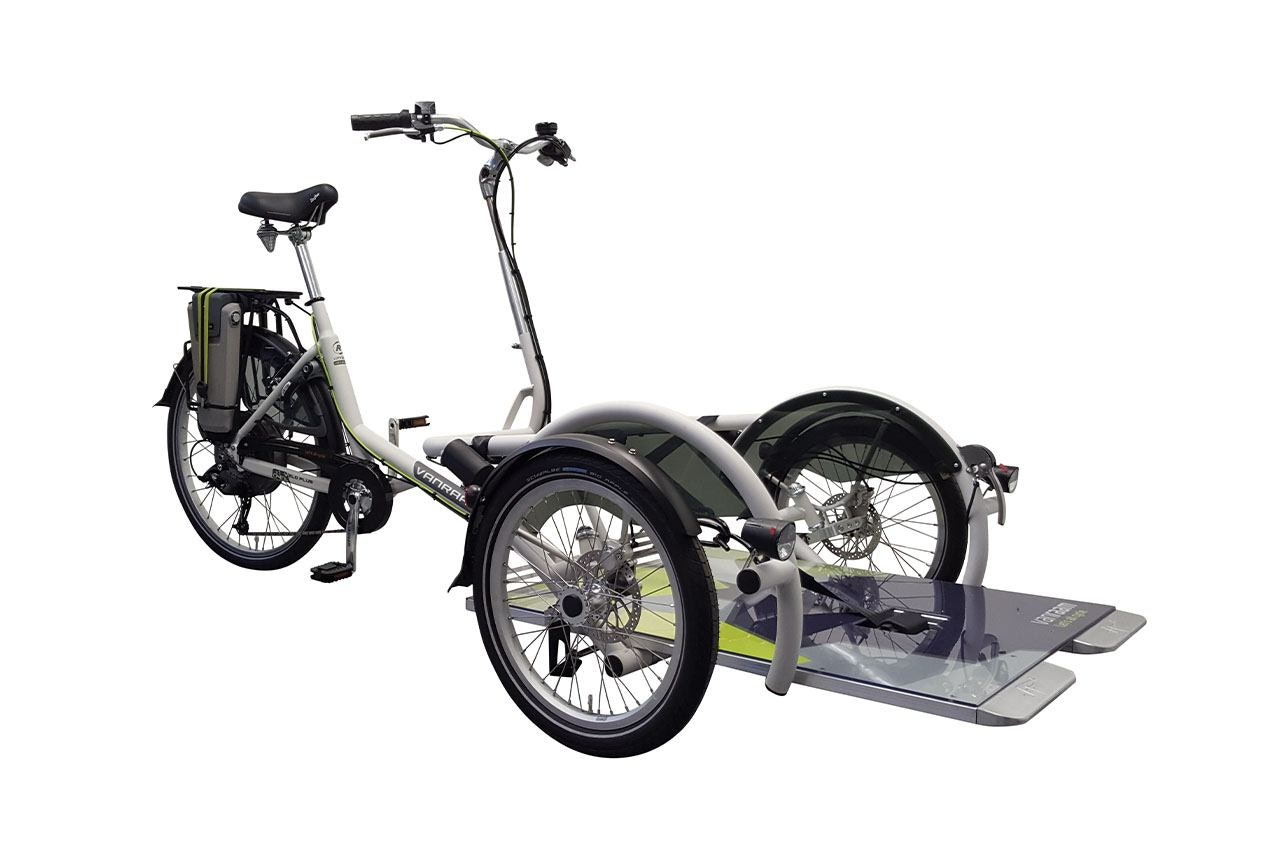 VeloPlus wheelchair bike
Wheelchair user and a driver

Wheelchair user can sit in her or his wheelchair

Easy to ride a wheelchair on it due to the tilted ramp
View this model
OPair wheelchair bicycle
With the OPair wheelchair bicycle, the passenger sits in the front of the bicycle. The standard seat is adjustable in many different ways. If you want, you can fit your own seat. Optionally, the wheelchair section can be disconnected from the bicycle and used independently as a wheelchair. The OPair wheelchair bicycle has a modern design en is very accessible.
Would you like more information about the OPair?
Read a detailed description + all details about the OPair in the article: 'Van Raam OPair bike with wheelchair in front'.
Wheelchair bicycle VeloPlus
With the VeloPlus wheelchair transport bicycle, the passenger can stay in their own wheelchair. Almost any hand-powered wheelchair can be easily and quickly ridden and locked into place onto the tilting platform of the wheelchair bicycle by a single person. Without heavy exertion and without a transfer, the personal wheelchair can be placed on the bicycle.
Advantages of wheelchair bicycles
They can be used until the user is very close to the final destination.

There is social interaction between the two people using it.

You are not dependent on third parties for transportation.

Wheelchair bicycles are environmentally friendly.
With optional pedal support, it is possible for almost everyone and under almost all circumstances to cover long distances easily on the wheelchair bike.

The wheelchair bicycles and wheelchair transport bikes are also widely used in institutions and homes because it is relatively easy to use them for many different people with disabilities.