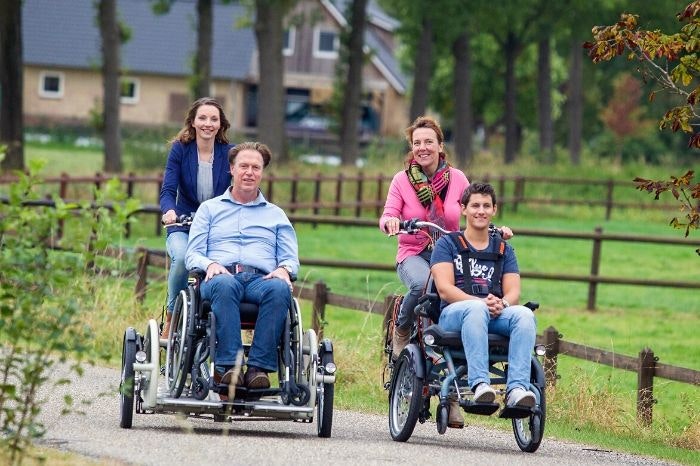 News
A Van Raam wheelchair bike in your daily life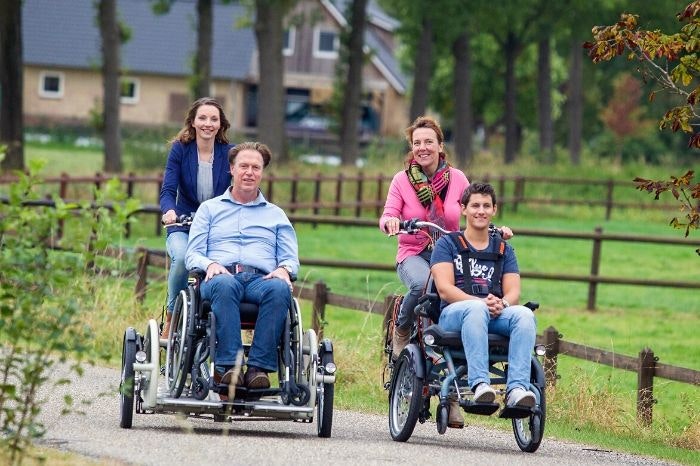 Many wheelchair users often have the feeling that the world is made for pedestrians, cyclists or car drivers. In everyday life you often have to overcome difficulties, such as moving or transferring between different places. For many people, a Van Raam wheelchair bicycle is a help in the everyday life to get from A to B. There are various individual options and different types of wheelchair bikes. In this article you can read more about a wheelchair bicycle in your daily life, the new possibilities and discover experiences of wheelchair bicycle users.
With a wheelchair bicycle in your daily life
On a daily basis, people in a wheelchair often face challenges. Getting from A to B is often frustrating for many wheelchair users. Because the strength is sometimes lacking, and some barriers and distances cannot be covered with a wheelchair or you are bound to your wheelchair. A Van Raam wheelchair bicycle can help wheelchair users in their everyday life, even if you cannot get out of your wheelchair.
This help can be a great support in the private sector as well as in the care sector. If you want to go outdoors more often in your private life, go on excursions with your family or just want to experience more freedom, a wheelchair bicycle is a great help in everyday life because it gives you the possibility to be mobile. For example, the car can be simply left parked for short distances and also a ride in the nature is good for the soul on the one hand and on the other hand your body also benefits from this variety. 
Variety in everyday life and good for body and soul

Family excursions are possible again

More mobility and freedom  
Wheelchair bicycles are also very popular with nursing homes, retirement homes and other care organizations for the reasons just mentioned. We receive regular notifications that wheelchair bikes have been delivered to organizations. Please have a look at the following articles.

Of course, you can also rent a bike, for a weekend, on holiday or just for fun. Furthermore, there are several initiatives and bicycle taxi organizations that offer this. Have a look at some bicycle rental and bicycle taxi projects below.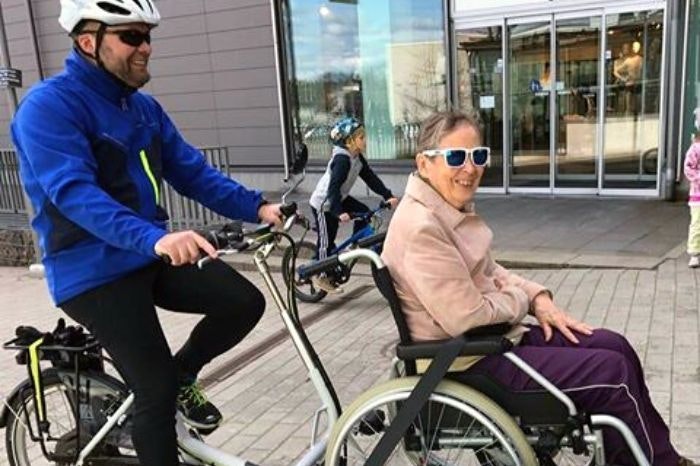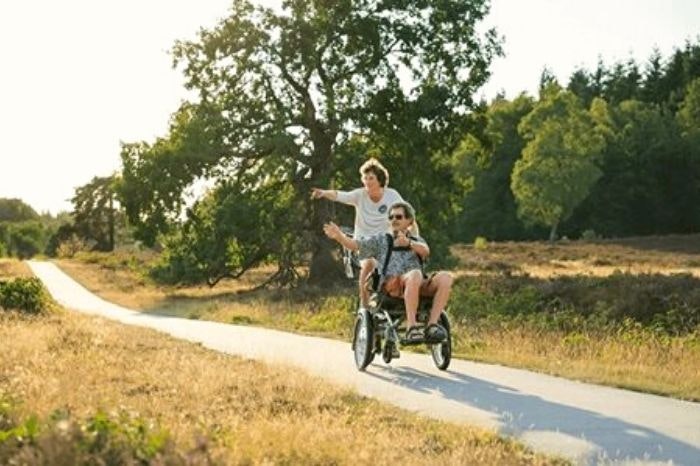 Experience of wheelchair users
The popularity of the OPair wheelchair bike and the VeloPlus wheelchair transport bike is reflected in the many reports and people with a wheelchair bike share their experiences with us. Below you can read the stories of users, children, residents, customers, caregivers and carers from various institutions and organisations who enjoy cycling again with Van Raam's special wheelchair bicycles.
;
Try out the Van Raam wheelchair bike
Do you have any questions?
We are happy to assist you! Please check our contact page or contact us directly using the options below.