An eccentric crank can be the solution to cycling for people who have a limitation in knee bending and/or hip movement (the leg can often still be, as much as or even completely, stretched). The eccentric crank, also known as the eccentric pedal arm, allows you to make a smaller knee movement/bend compared to the unaffected side. An eccentric crank is usually made especially for you. The size depends on the knee bend/hip movement that is possible. This crank can be mounted on the left or right side of the bicycle.
Order an eccentric crank
You can order this option via the order form below. We recommend first contacting your Van Raam dealer of Van Raam for the right advice and size. You can also order the eccentric crank from your local dealer. Check the dealer page to which dealer is in your area.
Order form eccentric crank
Note: the Easy Rider 3 has a separate order form.
Read all eccentric crank customer experiences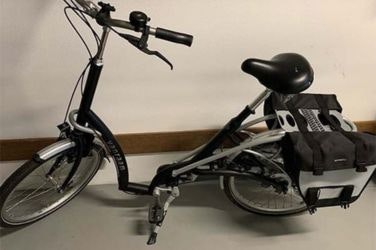 Customer experience low entry bike Balance – Gerritsen
Frederik Gerritsen (51) was very active until he had a severe motorbike accident in 2020. Since then, he has been unable to cycle on a regular two-wheel bike and now uses the low entry bike Balance. Read his experience here.
Read this customer experience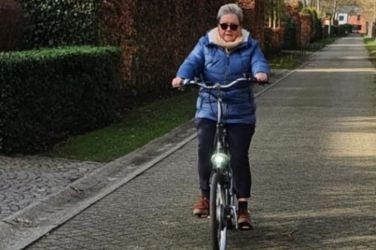 Customer Experience Balance low step ebike – Mingeroet
Martine has a knee prosthesis with scar tissue in between, which prevents her from bending her knee properly. On a traditional bike, her foot kept slipping off the pedal, which made it impossible for her to cycle. Now that she has the Balance low step ebike, she feels safe on her bike again! Read Martine's story here.
Read this customer experience
;
Specifications
| | |
| --- | --- |
| Price (Easy Rider, Easy Rider Compact) | Left € 228 (excl. VAT and shipping), Right € 205 (excl. VAT and shipping) |
| Price (Other bikes) | Left € 205 (excl. VAT and shipping), Right € 228 (excl. VAT and shipping) |