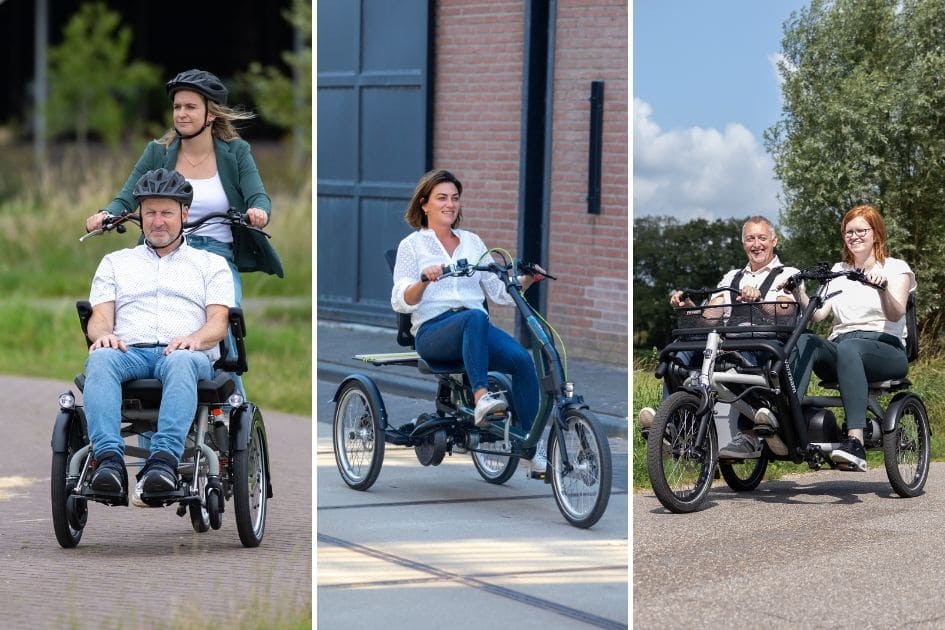 News
Van Raam tricycle for invalid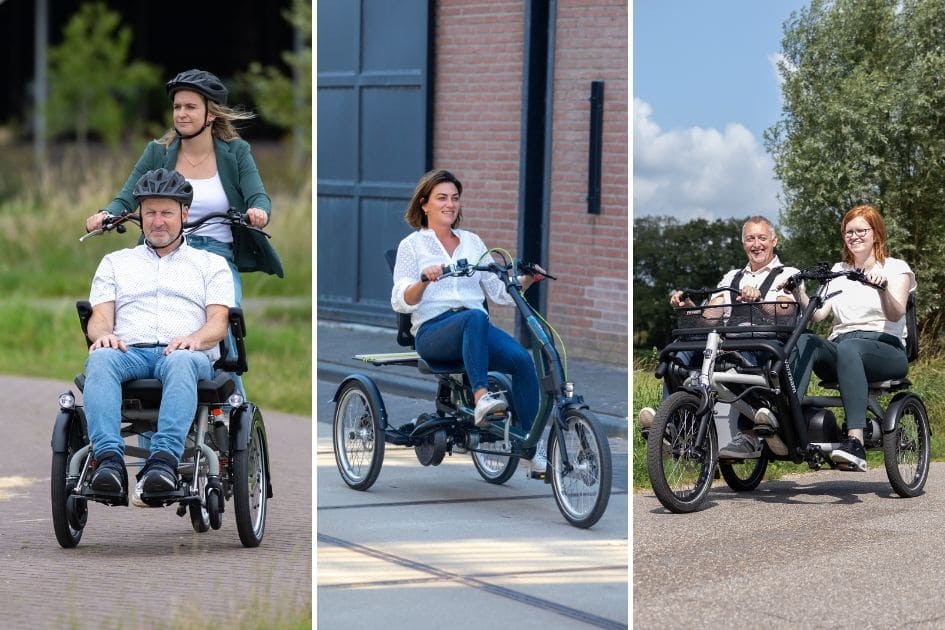 Sometimes cycling on a regular bike with two wheels is no longer possible and a tricycle is the solution. Van Raam is a manufacturer of special needs bikes and has several tricycles in its range that are suitable for an invalided person (someone with a disability). Read more about these tricycles here, view photos and read experiences of people with a Van Raam trike.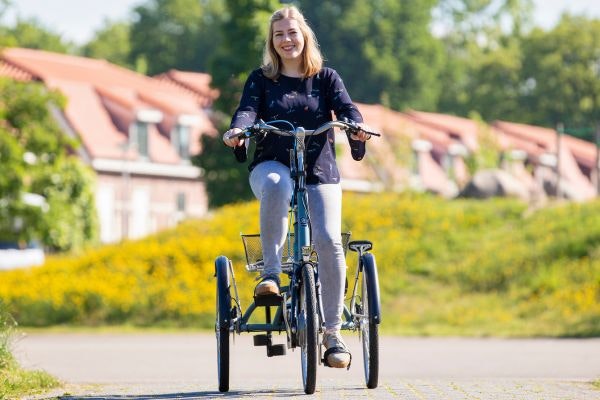 Why a tricycle?
A tricycle can be the perfect solution for invalid people who cannot (or can no longer) cycle on a regular two-wheeler or for people who are afraid of falling while cycling. Read more about this in the article: 'Avoid falling off the bike and choose a tricycle'. The tricycle can be a solution for an invalid, because the tricycle always remains upright. This is due to the extra, third wheel on the bicycle. There is no need to hold the bicycle and keep it in balance or get off the bike during a stop. You can stay on the tricycle and keep both feet on the pedals. The tricycle is therefore very suitable for people who have difficulty keeping their balance.
If you have become an invalid person, switching from a two-wheeler to a tricycle can be difficult, you suddenly have a completely different way of transportation with which you have to learn to cope. It can also feel very insecure, because with a tricycle it is more visible that you have a disability. To remove some uncertainty, read more about the use of the tricycle in the article: 'Cycling on a tricycle for adults'. If you have a good feel for cycling on a tricycle, you will be a lot more confident on your bike.

Tricycles come in different shapes and sizes and each tricycle has its own unique characteristics. It is therefore important to take a good look at which tricycle suits you best. This can be done by making a test ride on different tricycles.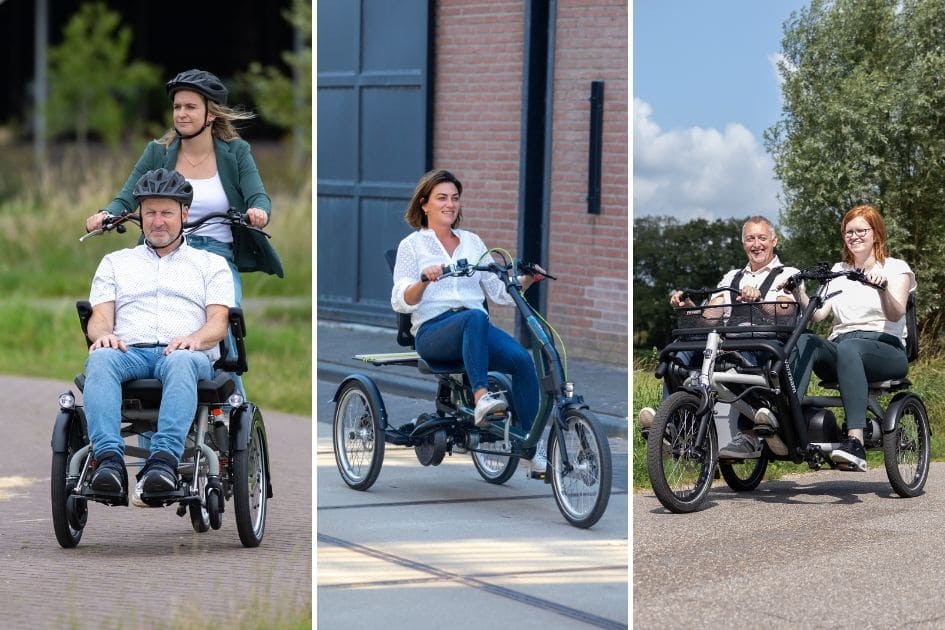 Advantages Van Raam trikes
Available with a lot of options

Fits through a normal door
Available in different sizes

Often already the 3rd or 4th generation bike

Developed and produced in-house
Electric tricycle for invalid people
All Van Raam tricycles (except the Husky) can be equipped with electric pedal support. If necessary, this can also be mounted on the bike afterwards. Van Raam has its own pedal support system, the Silent System. The motors, the batteries, the controller, the Smart display and the software have been developed by and for Van Raam and the wishes of invalid persons for an electrically special needs bicycle have been carefully considered. Van Raam's pedal support system has several advantages, including:
The possibility to cycle backwards with pedal support

Three levels of support and a starting aid to help you to cycle

Powerful but almost silent motors and safe batteries

Individually programmable support adapted to the disability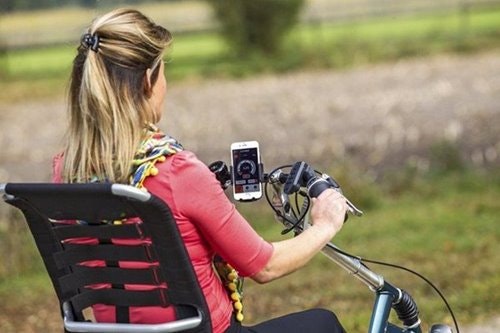 With the Silent System it is also possible to use the Van Raam E-Bike App. This app can be downloaded to your smartphone and allows you to change your own bike settings and view the current bike data, such as speed, distance and battery capacity. It is also possible to send an SOS message to a friend if you have a problem.
Special needs bike for an invalid person
A bicycle for an invalid can be a tricycle, but also a wheelchair bike, duo bike, tandem or low entry bike. View more bicycles for invalid in the article: 'Bike for an invalid by Van Raam'.
Trying out a tricycle yourself
As a invalid person it is possible at Van Raam in Varsseveld to try out a tricycle yourself. By appointment you will receive advice from a technical advisor and you can make a test ride on the test track. An offer will be made and you can use this offer to order the tricycle at a Van Raam dealer near you (sometimes it's possible to make a test ride at the dealer). The showroom at Van Raam is very accessible for people with a disability and has a toilet and a parking space for people with a disability.
Experiences with a Van Raam tricycle
The invalid persons below all have a Van Raam tricycle. They have these tricycles for different reasons. Read more experiences on our user experiences-page.
;
Do you have any questions?
We are happy to assist you! Please check our contact page or contact us directly using the options below.