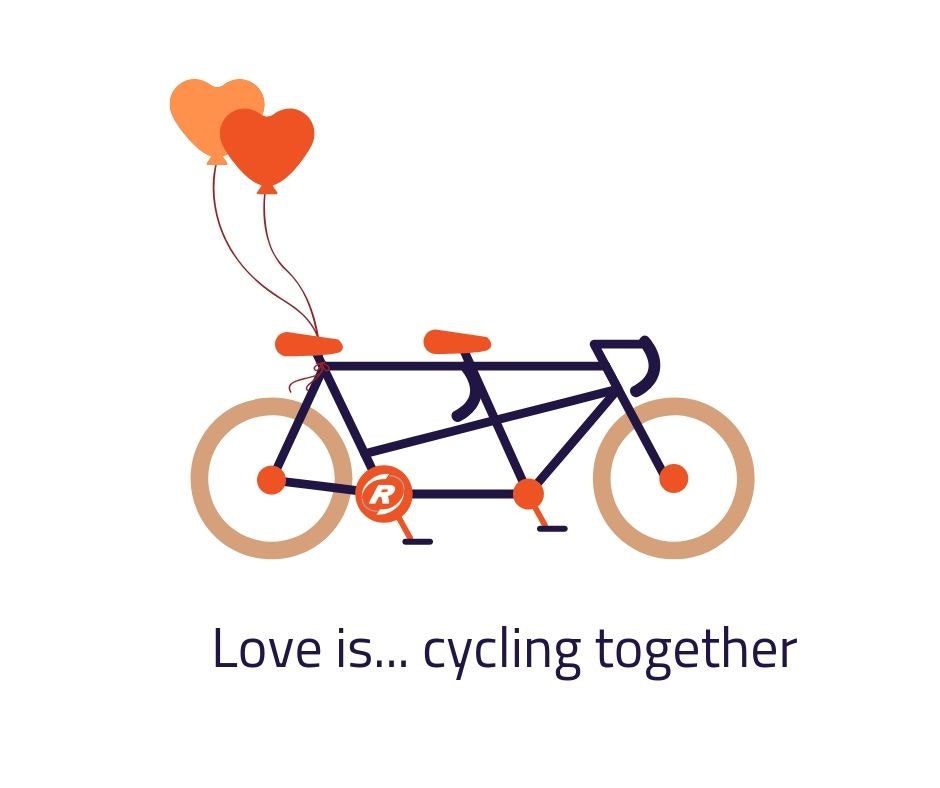 News
Cycling together with a special needs bike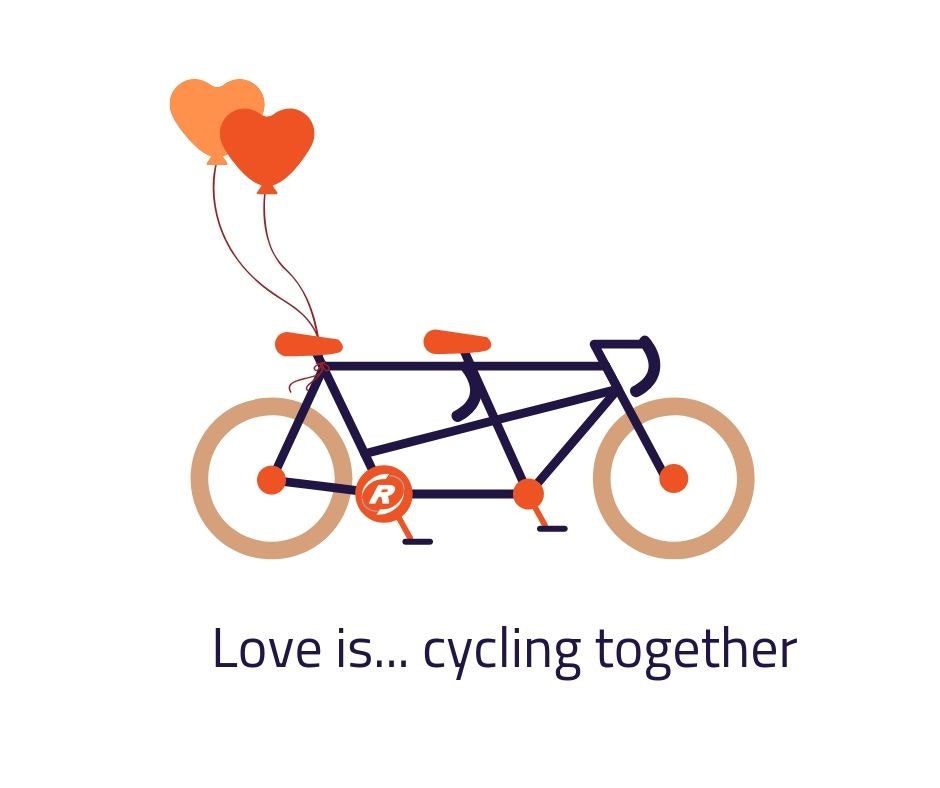 Love is ... cycling together. Exploring nature by bike together, being able to stop wherever you want and being good for the environment also. It's all possible on the bike. And how nice is it if you can share this with your loved one(s). Even with the special needs bicycles from Van Raam it is still possible to make beautiful bike rides together. Read in this article the special cycling stories about cycling with your loved one!
Cycling together with a special needs bike
Cycling together may sound obvious, but it doesn't always have to be. Maybe your (cycling) partner is in a wheelchair, he / she does not dare to cycle or a limitation ensures that cycling is no longer possible. Because Van Raam believes that people with disabilities are happier if they are mobile and independent for longer, we are happy to contribute to sustainable and contemporary mobility. Thanks to our adapted bicycles, we ensure that everyone can stay mobile and (continue to) cycle together. We regularly talk to end users and ask about their experiences about our adapted bikes, among other things. It is good to hear that many people are still cycling with their loved ones. Both on a special needs bike, together on a custom bike or one person on a custom bike and the other on a standard two-wheel bike, all combinations are possible!
Cycling with your loved one
Last year we spoke to end-user Brigitte. For several years, Brigitte has been cycling on an Easy Rider tricycle. She got to know this tricycle through her friend Diederik, he also uses an Easy Rider tricycle. Brigitte met Diederik through social media.

"...In 2014 I gave a compliment via Facebook to Diederik about the cycling performance after his cerebral infarction. One thing led to another and we now have a relationship. Diederik cycled (and still cycles) on a Van Raam tricycle, which he is very enthusiastic about. After I had tried his bike I knew for sure: I want a bike like that too! Through the WMO (Social Support Act) of the municipality Delfzijl (the Netherlands) I was able to arrange that I could also purchase an Easy Rider..." - Brigitte

Read more about Brigitte in her user experience about the Easy Rider tricycle

Diederik and Brigitte have been in a relationship for several years now and they regularly make beautiful bike rides together. For example, they cycled the Drenthe 4-day bike tour and they participated in 'Hersenletsel on Tour' (bike tour to raise money for people with a brain injury) through Drenthe, Friesland and Groningen.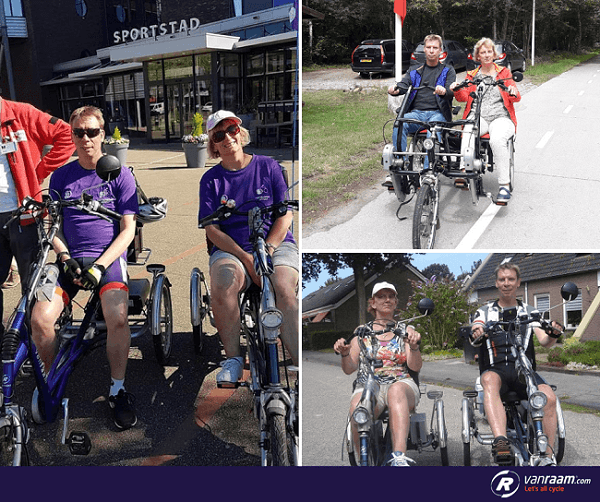 Although Brigitte and Diederik both have an Easy Rider tricycle, they also enjoy cycling together on a side-by-side tandem. "For Brigitte's birthday I was able to borrow a Fun2Go side-by-side tandem and cycled to 'Appelbergen', a pancake house, to eat pancakes. From there we cycled back to Norg, drank coffee at a teahouse and the owner took a picture of us on the side-by-side tandem", says Diederik. Read more about the experiences of Diederik and his Easy Rider here.

We wish Diederik and Brigitte a lot of beautiful bike rides together!
I can still make nice bike rides with my wife, that's so good!
Leo Kostwinder
Going out together with a special needs bike
In addition to the special story of Diederik and Brigitte, we have spoken to even more end users who can make bike rides together (again) with their loved ones thanks to a special needs bike.

you can read in the user experience of Madelon Boots that thanks to the Twinny Plus Tandem they can cycle again with their son.

Read more experiences from end users who can still go out together with a Van Raam bicycle below and the article "Van Raam rickshaw bicycle Chat against loneliness"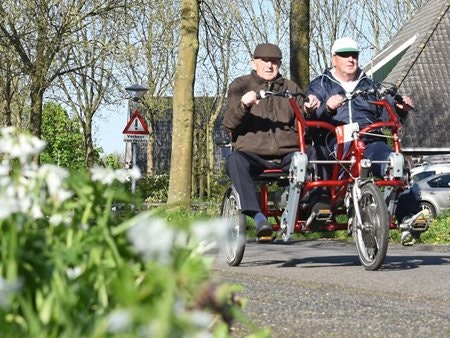 Side-by-side tandems by Van Raam connects people
Would you also like to cycle together? But are you unfortunately unable to cycle independently? Fortunately, there are more and more different foundations, projects and initiatives that use the Fun2Go side-by-side tandems from Van Raam to give people a cycling experience. Our bicycles ensure that you can cycle, but also can easily start a conversation and have a nice chat. For people who feel lonely, this can be a nice outcome.

Read more in the article: "Side-by-side tandem Fun2Go makes bicycling fun".
Do you have any questions?
We are happy to assist you! Please check our contact page or contact us directly using the options below.