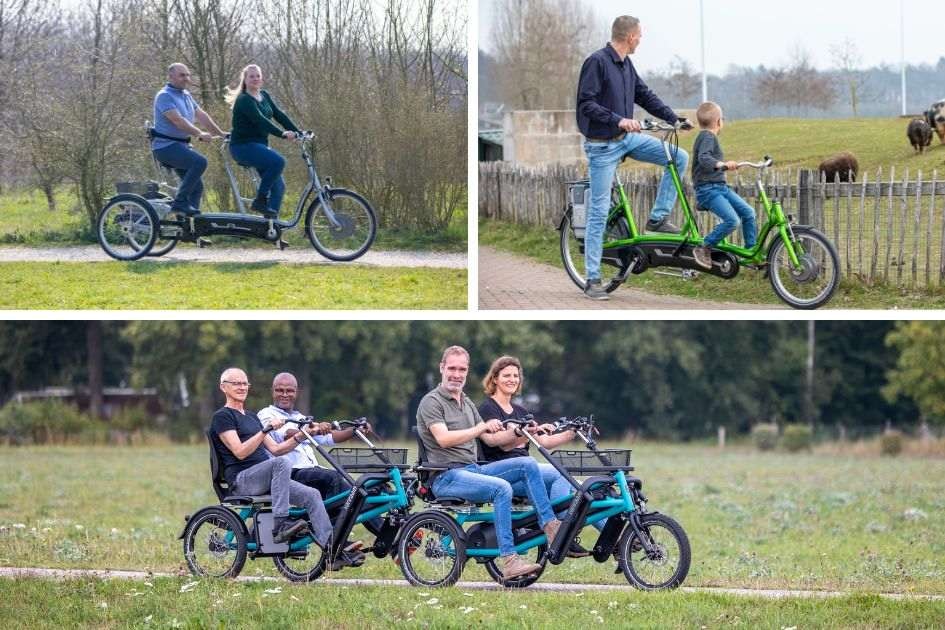 News
Cycling together on a tandem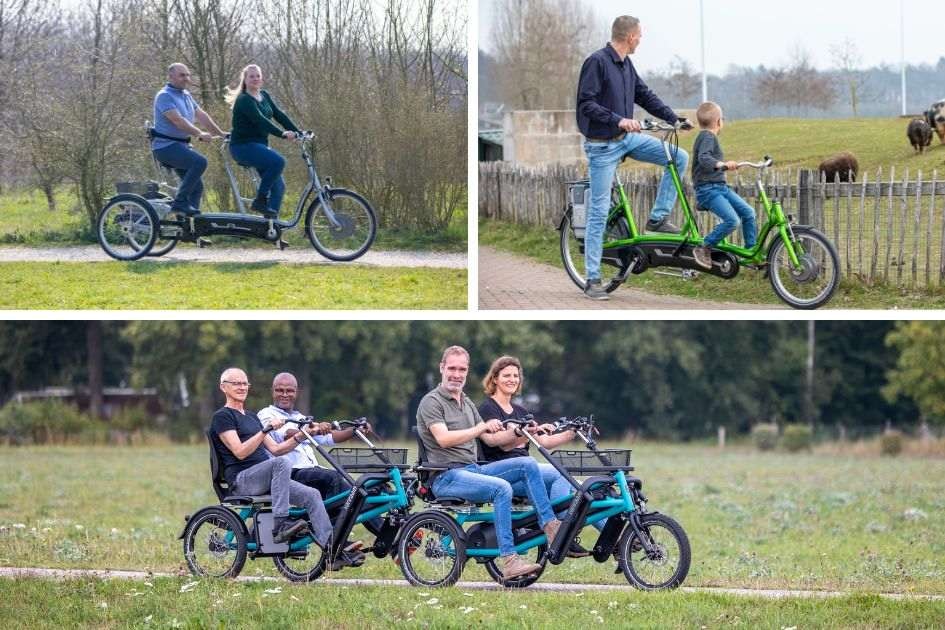 There are more than a billion bicycles in the world, twice as many as automobiles. Cycling is therefore the most efficient way to get around in the world. Because not everyone can or wants to cycle independently, you see in addition to regular bicycles, more and more bicycles for multiple riders. In this article you can read more about cycling together on a tandem and get to know different types of tandems made by Van Raam.
The tandem bicycle
A tandem is a bicycle that is designed to be used by two or more people. On the traditional model the riders sit behind each other, but nowadays there are many other variants of tandems. A tandem, in addition to socializing, also stands for mobility. Together you cycle to the most beautiful places in the area and you can enjoy the beautiful nature.
Why choose a tandem?
There are several reasons for choosing a tandem.
Some people choose to cycle together on a tandem because there is a difference in tempo between the bike partners.

Another reason to choose a tandem is for the new experience. Riding a tandem is a fun experience where you sit as a team on the bike.

A handicap of one of the cycling partners can also be a reason to opt for a tandem. Particularly in the case of visual impairment, a tandem is a good solution.
Along the way you can enjoy cycling together and you can easily talk to each other, which makes a tandem ride a social activity.
Tips for riding a tandem
Practice in a quiet and even area, especially in the beginning

Communicate well with each other when getting on and off, during cycling and when stopping. Work together as a team.

Do you cycle with a visually impaired cyclist? Make sure you indicate as the main rider when, for example, turns come or when braking will take place.

As the main rider, have in mind that you will have a larger turning radius. 

Remember that the bicycle is longer or wider. You cannot always stand on every central reservation, for example when crossing a street.

The Twinny Plus and Kivo Plus are three-wheel tandems. These have a different driving experience than a two-wheeled bicycle. Always make a test drive to experience what it is like to cycle on a three-wheel tandem. (Tip: You can request a free test ride at Van Raam)
User experiences tandem users
Many people enjoy cycling on a Van Raam tandem. Below you can read some stories of their experiences. Do you own a Van Raam tandem and do you want to share your experience with us? Share your experience with us.
;
Do you have any questions?
We are happy to assist you! Please check our contact page or contact us directly using the options below.