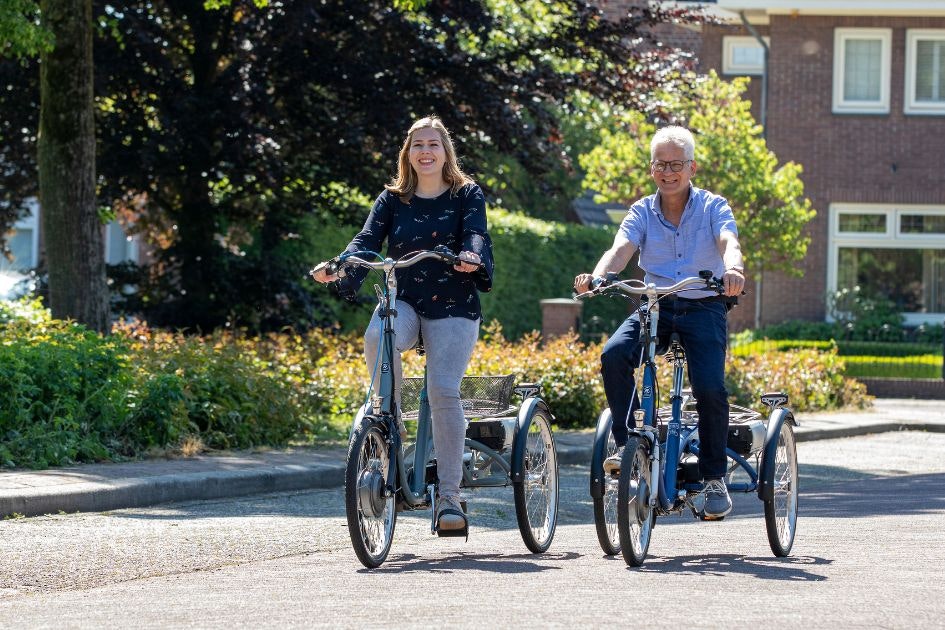 News
A bike that won't let you fall over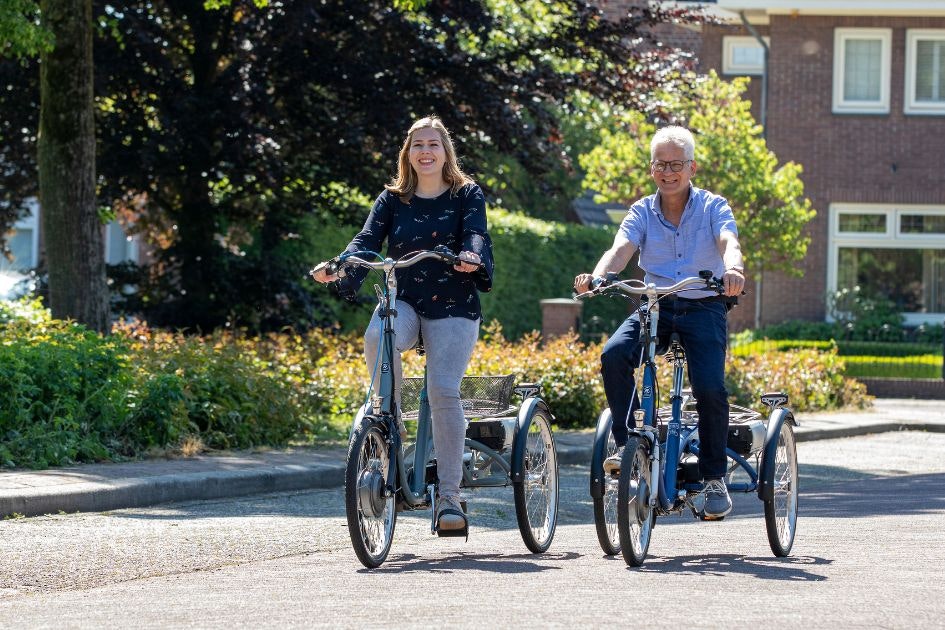 Fear of falling over can be a reason why some people are afraid to ride a bike. Van Raam has several bicycles in its assortment that prevent you from falling over. Read more about these bikes here.
Bikes that can't fall over
Van Raam has several tricycles in its assortment where falling over is nearly impossible due to the stability of the three wheels. We also have a two-wheel bike with low step through, which makes it easy to stand with both feet on the ground while sitting on the saddle. This feature significantly reduces the chance of falling over.
Stable tricycles
Tricycles have a very stable position on the road thanks to the three wheels. The chance of falling with a tricycle is therefore very small. The three wheels also make it easy to get on and off when the bike is stationary. Van Raam has several tricycles for both adults and children.
Low step-through bike reduces chance of falling over
The Van Raam Balance has an extra low step-trough. Due to the unique frame, you have a lower seating position to make sure you always can reach the ground with both feet. This reduces the chance of falling over because you can quickly put your feet flat on the ground in unexpected situations. The Balance also has a lower center of gravity than regular two-wheelers, providing extra stability.
Cycling together without falling over
In addition to the single person bicycles, Van Raam has several bikes on which two or more people can cycle. These are:
Tandems

Duo bikes

Wheelchair bikes

Rickshaw bikes
Thanks to the three wheels, they are extra stable. These bikes make it possible to cycle together with someone who can no longer do so independently.
Try a bike that won't let you fall over
Would you like to try one of Van Raam's bicycles? This is possible during a free appointment in our showroom in Varsseveld. A technical advisor will check with you which bike is best suited for your situation. You can then try out different bikes on our test track.

Is Van Raam not in your area, or are you not able to visit Van Raam? Then contact a dealer in your area and ask about the possibilities.
Do you have any questions?
We are happy to assist you! Please check our contact page or contact us directly using the options below.