The following bicycles are available at Remoove S.R.L.:
View all Remoove SRL customer experiences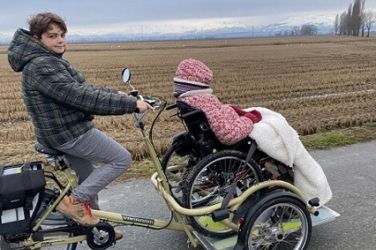 Customer experience VeloPlus electric wheelchair bike - Angelica Malinverni
My name is Angelica Malinverni (49), I come from Italy and I'm the mom of Caterina (24) who has a disability since she was born. We recently purchased the VeloPlus electric wheelchair bike and it has changed our lives! Read more about our experiences here and watch the video of Caterina and the VeloPlus.
Read this customer experience
;