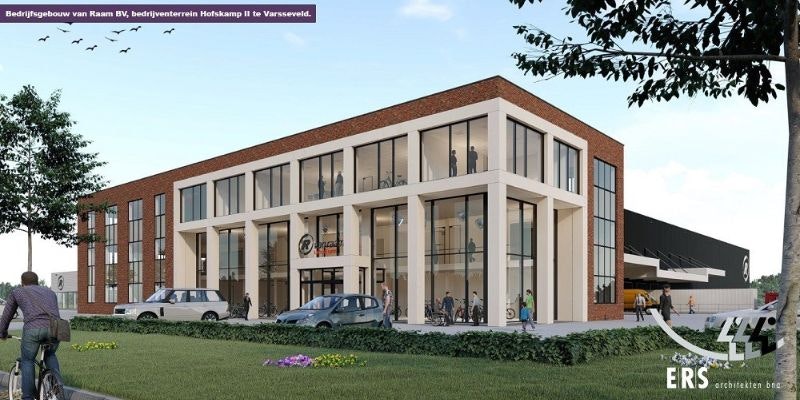 News
Construction Van Raam in Varsseveld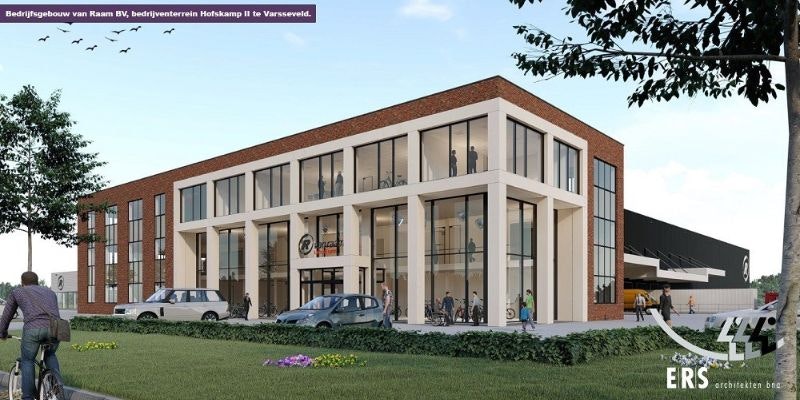 In January 2019 Van Raam moved into the new company building at Guldenweg 23 in Varsseveld. Meanwhile, Van Raam has continued to grow and is short of space in the current building. Therefore, Van Raam has build a new building, located directly next to the large commercial building. The building was ready in early 2022. Read more about the expansion in the article 'Van Raam expands further in Varsseveld'.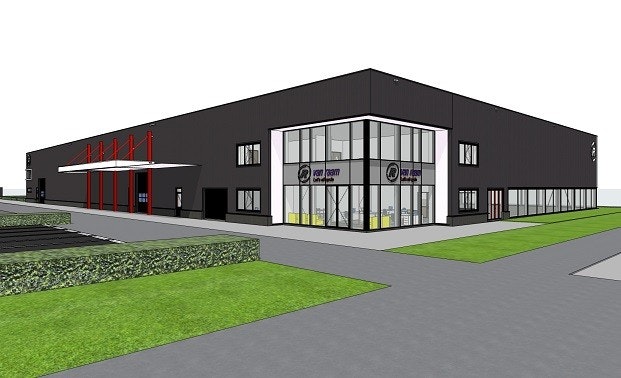 Construction Van Raam time-lapse video
See the construction of our expansion in this timelapse video.
Employees place maypole at new Van Raam factory hall
Friday, June 25, 2021 Van Raam employees have placed a maypole at the new Van Raam factory hall next to the Van Raam premises. Read more in the article 'Employees place maypole at new Van Raam factory hall' about this special surprise and the poem attached to the maypole.
Construction Van Raam in Varsseveld 2019
Because of Van Raam's continuous growth of the past years, Van Raam had become too big for its premises at the Aaltenseweg 56 in Varsseveld. That's why we now have a new and modern premises with a modern factory, offices and showroom. In January 2019 we've moved and we can be found at the Guldenweg 23 in Varsseveld. On this special 'construction-page' you can read more about the new building and the move.
The end result: the new Van Raam industrial building
Dronevideo June 2019, Van Raam cycling test track and new Van Raam company film.
General information
Client: Van Raam Reha Bikes B.V.

Location new premises: business district Hofskamp Oost fase ll (Guldenweg 23, 7051 HT, Varsseveld)

Architect: ERS architekten Terborg 

Contractor: KlaassenGroep B.V.

Electrician: Heva Klimaat & Installatie

Size of premises: 13.500 m2 / overall area: 25.000 m2

​Moved to the new building: January 2019
Time line
2020: New air humidification system of B&B Humidification

October 10th, 2019: Festive opening

April 2019: Van Raam logo decorates the front of the new bicycle factory in Varsseveld. Signage on the outside of the building mounted.  ​​

December 2018 / January 2019: moved to the new business premises at the Guldenweg 23 in Varsseveld.

October 2018: start of the paving, beginning with the completion

September 2018: underfloor heating, brick walls,installation work, loading docks

August 2018: construction of production hall, 2nd floor, starting with pouring the concrete

July 2018: support beams roof paint shop, walls and floors of the offices, wall cladding and roof panel of the warehouse, construction paint shop and assembly hall

June 2018: pit for blasting cabinet, concrete poles put into place, electricians at work

May 2018: reduction paint shop and pouring concrete

April 2018: first shovel into the ground, picket poles into the ground, start digging, well point system installed, construction sheds into place, mold made, preparations for pouring concrete

March 2018: official license granted, trees cut down, first provisions made (electricity, water), announcement contractor (KlaassenGroep)

December 2017: 2,5 hectares purchased at hofskamp

April 2017: announcement relocation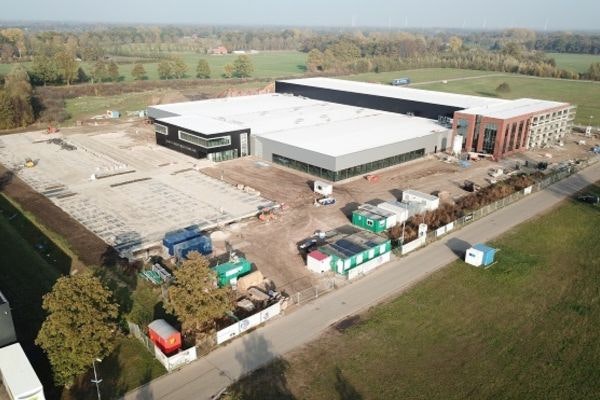 Photo report construction work
We would like to show you the process of the construction process through some photos.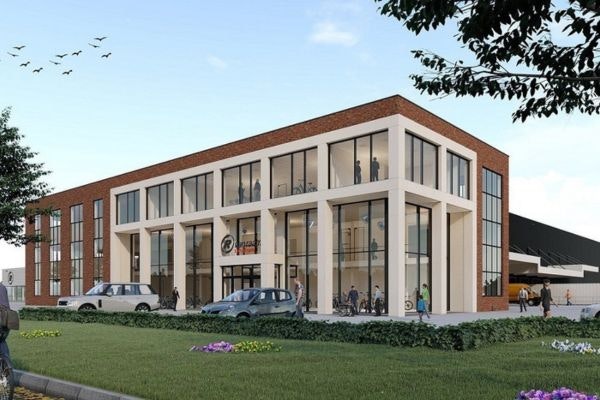 Impression new premises
The image above provides an impression of the building's ambience.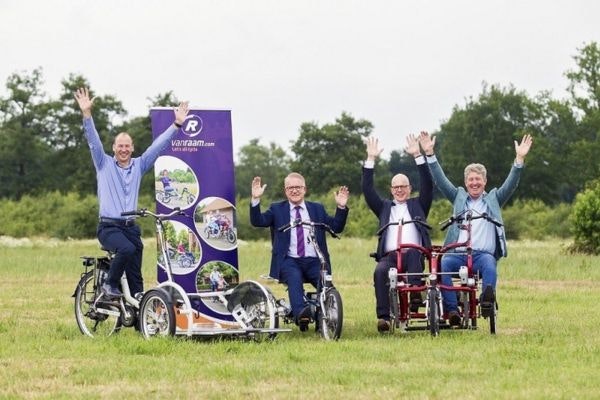 Photos of the lot
The new premises will be built in 2018 on the new lot.
Fun facts
The new premises has been built 1 kilometer away on Guldenweg 23. (car: 2 minutes, bikes: 3 minutes, On foot: 12 minutes)

The new premises has 3 addresses
Guldenweg 23, 7051 HT Varsseeld (main entrance)
Kronenweg 3, 7051 HX Varsseveld (service/logistics)
Euroweg 29, 7051 EB Varsseveld (production/staff)
The new premises is twice as large as Van Raam's old premises. The building is almost 13,500 m2 and the entire lot 25,000 m2; an area large enough to park 3,263 Volkswagen Golf cars of which 1,631 on the ground floor.

Relocations and big renovations Van Raam:
1900: Van Raam opened its doors in Amsterdam
1972: Van Raam relocated to Aalten
​2004: Relocation to Varsseveld (Aaltenseweg 56)
2012: Expansion premises Aaltenseweg 56
2019: Relocation to Hofskamp in Varsseveld (Guldenweg 23) 
2022: Commissioning of the new building (Euroweg) 
The new building has about 30 km of floor heating

A sustainable business premises: the new premises will have 1,600 solar panels and geothermal heat pumps will also provice a good EPC (Energy Performance Certificate: rating scheme to summarise the energy efficiency.) In addition, there is a vertical ventilation system, which means that we extract air that rises upwards. 70% of this will be returned to the building, naturally conditioned and supplemented with fresh air. This way we keep the indoor climate optimal.
Do you have any questions?
We are happy to assist you! Please check our contact page or contact us directly using the options below.