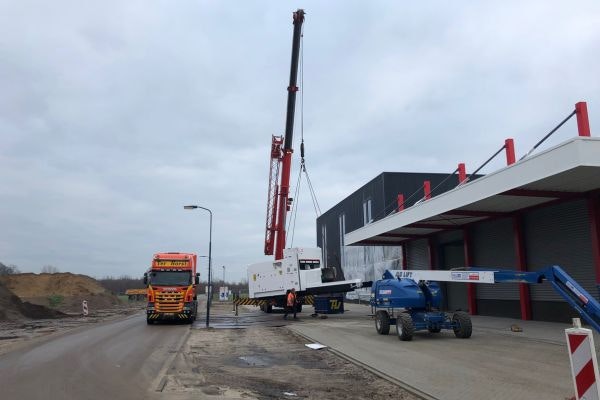 News
Moving the 3D laser machine to the new Van Raam factory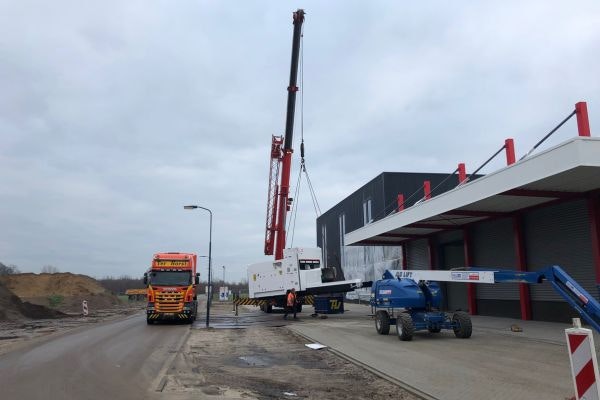 In our factory where we produce adaptive bicycles, we use a lot of modern machines. Many different steel pipes arrive in our production department, after which they are processed and eventually shaped into bicycle frames. Various machines are used to process the many pipes and a welding robot connects all parts together. It is quite a job to move all these machines to our new premises. That is why the large 3D laser machine has already been brought to the new Van Raam factory.
3D laser machine for tube processing
Our mazak laser machine performs all kinds of tube processing on the pipes that eventually form the bicycle frame. The videos below shows the laser machine in operation, processing the Maxi tricycle and Easy Rider tricycle with seat frames.
Moving the Mazak laser machine
Wednesday, December 12, 2018 was the big day that the laser machine was picked up at Van Raam on the Aaltenseweg 56 and was placed in the new building at Guldenweg 23. You can see a short photo report of this move via the pictures below.
The 3D laser machine from Van Raam in operation in the current building.

The machine is prepared for departure.

The 3D laser machine is waiting in the factory for it to be retrieved.

The machine outside at the current Van Raam premises.

Very carefully, the 3D laser machine is put onto the truck.

The machine has been put on the truck.

The machine has arrived well at the new premises

The machine is removed from the truck at the new Van Raam premises.

The 3D laser machine has arrived in the new Van Raam premises.
Video relocation 3D laser machine
In the video below you can see that the truck drives off with the 3D laser machine at Van Raam on the Aaltenseweg and leaves for the new Van Raam business premises in Varsseveld at the Guldenweg.
Do you have any questions?
We are happy to assist you! Please check our contact page or contact us directly using the options below.