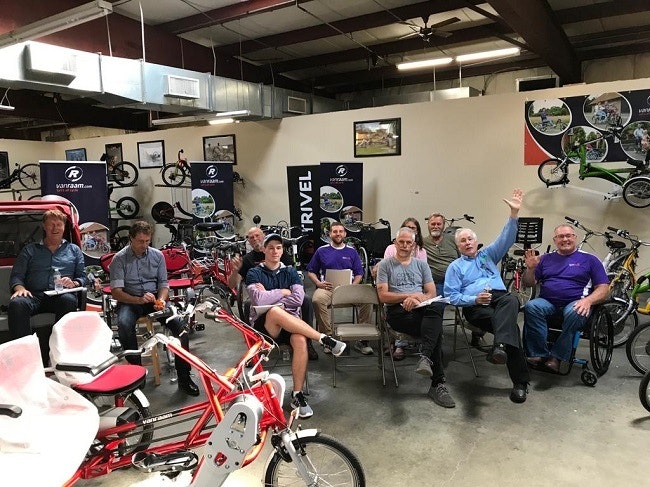 News
Van Raam visits dealers in the United States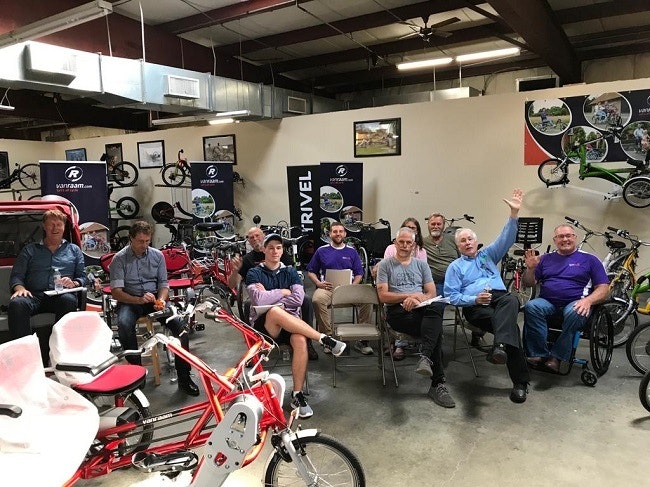 On 26 and 27 September 2019, Marnix Kwant, Huub Ressing and Coen Velthorst of Van Raam visited the United States. They visited our American dealers. A conference was organized for the American (and 1 Canadian) Van Raam dealers. Read in this article more about the trip and the program of the conference.
Dealers meet
There was a conference for Van Raam dealers in the United States and Canada. During this conference, the Van Raam employees present gave presentations about Marketing, Sales and Service, among other things.

Marnix Kwant, Sales & Marketing Manager, explained Van Raam's Marketing and long-term vision for Van Raam in North America. Huub Ressing, Export Manager, told about the Sales in North America and about the order process, quotations and shipping from the Netherlands to the United States. Coen Velthorst, service engineer at Van Raam, gave a technical training, where he talked about the battery and programming the controller, among other things.

All Van Raam dealers in the United States and Canada were invited to this conference. In addition to the presentations, they also discussed everything about Van Raam and the dealership in two days' time. Tips and tricks were exchanged and the group cycled together on Van Raam's special needs bicycles.

Van Raam has several dealers in the United States and Canada: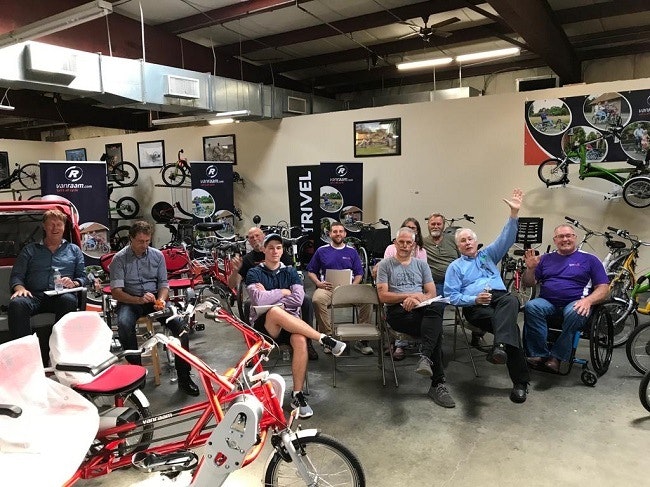 The Chat rickshaw bike in the United States
Kelly Talcott of Cycling Without Age was also present at the conference. He told the American dealers more about the Van Raam rickshaw transport bike Chat and the origin of this transport bike.

In 2018, Van Raam came into contact with Cycling Without Age (CWA). This social enterprise offers (lonely) elderly people worldwide the opportunity to enjoy cycling together again. These tours are with rickshaw-like bikes.

The founder of CWA and Van Raam agreed that the current rickshaw bikes needed to be updated, so Van Raam decided to think about a new contemporary version of the Rikshaw bike. The Chat was designed and is now also available in the United States.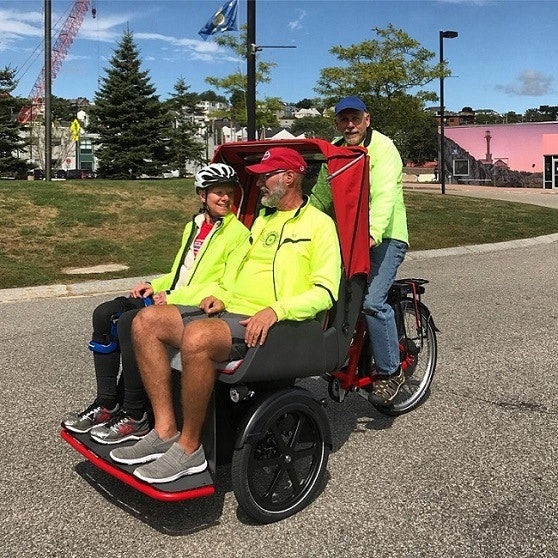 Van Raam dealers test special needs bikes
On Friday there was a bike ride planned with all the dealers and the Van Raam employees with several Van Raam bikes. They cycled in Newport. Here they cycled the Ocean Drive, a route of about 10 miles along the water at Fort Adams State Park.

Van Raam's bikes that they used during the bike ride were tested extensively, the bicycles that were present:  :
 
During this tour, all Van Raam bicycles present were equipped with pedal assistance.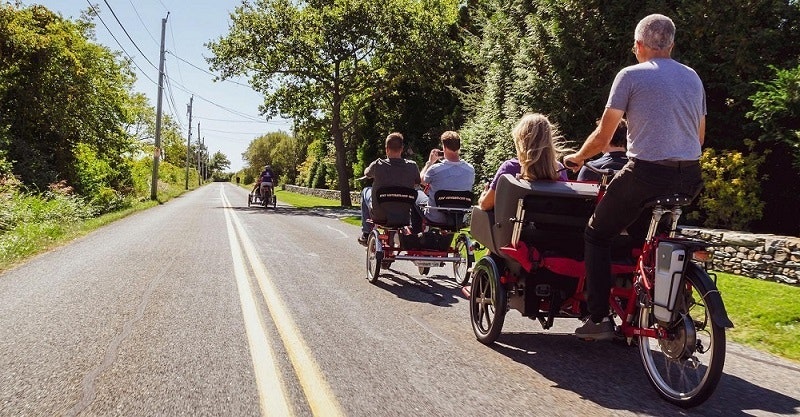 Photo report: Van Raam employees in the United States
Video: photo report of the trip
Marnix Kwant van Van Raam made this video after the trip. The video contains the photos he took during the trip to the United States.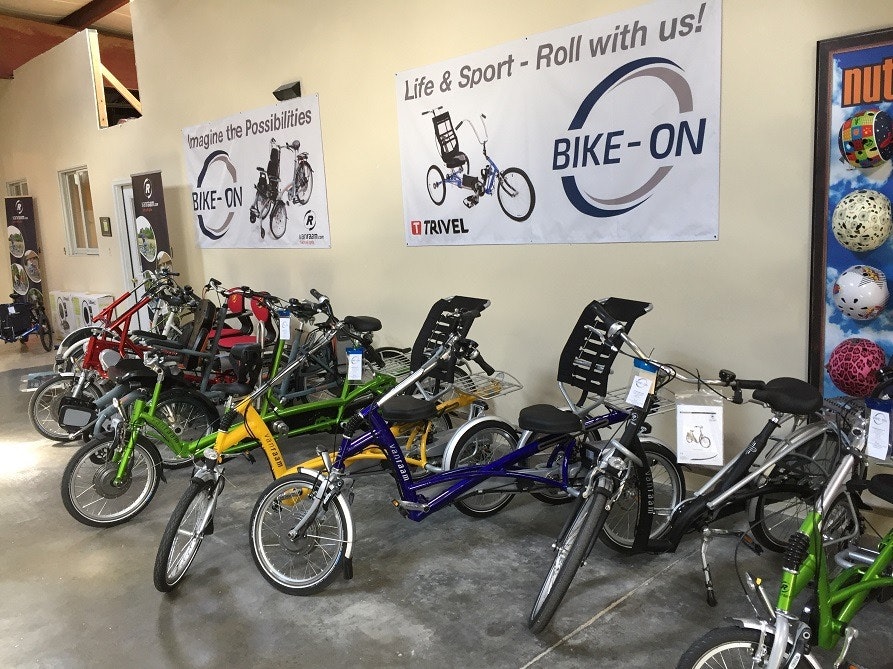 Do you have any questions?
We are happy to assist you! Please check our contact page or contact us directly using the options below.