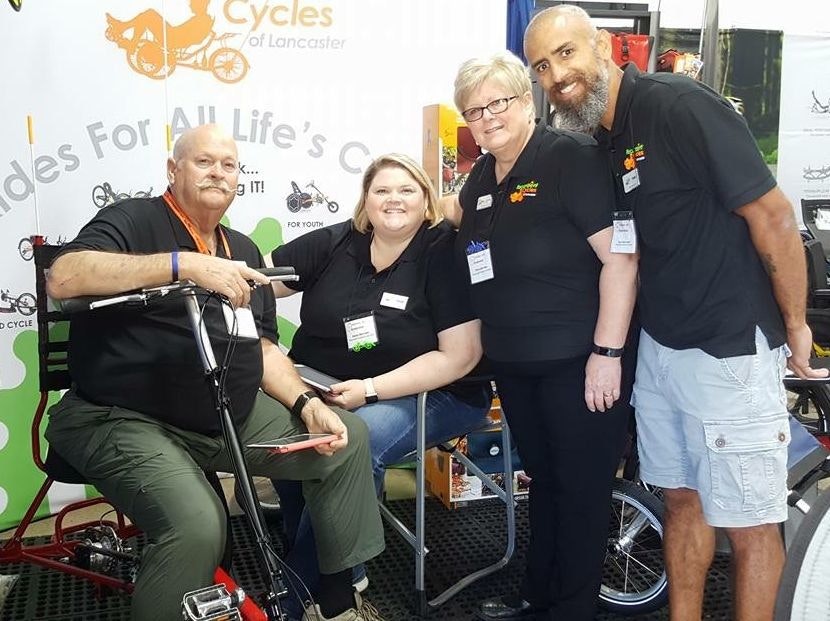 News
Our USA Van Raam dealer Lancaster Recumbent moved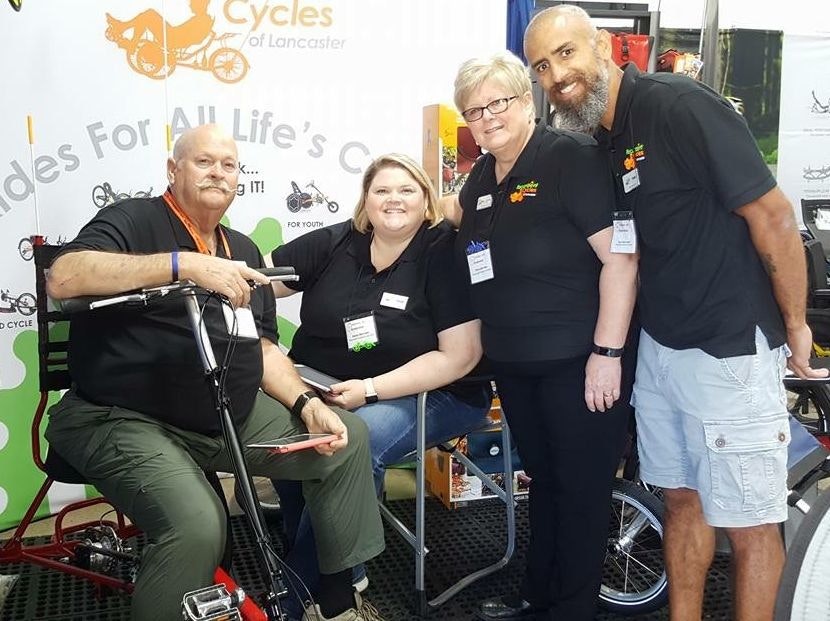 The small family owned business Lancaster Recumbent opened their store in 2014. The store has over 75 different types of recumbent bikes, but they are also experienced and certified in other special needs bicycles. In March 2018 they moved to Marietta. They now have a larger shop, about 10 miles from the previous location.
A new store and a new name
Lancaster Recumbent opened in Rohrerstown in 2014. Now, the store is moved to Marietta, just over 10 miles away. A lot had to be converted tothe new building. After a long renovation, the new shop is finally done.

The new store is roughly doubled compared to the old store. It will have an indoor fitting area, where bikes can be tested. In a couple of months, Lancaster Recumbent will start offering rental bikes.

With the move to a new, larger store, there is also a growth of staff. Owners Scott and Diane were joined by their daughter Sarah and son-in-law Morris in 2017.

Lancaster Recumbent was called Recumbent Cycles of Lancaster before. With the move to the new location, they have also chosen to change the name of the store to a shorter variation on the old name.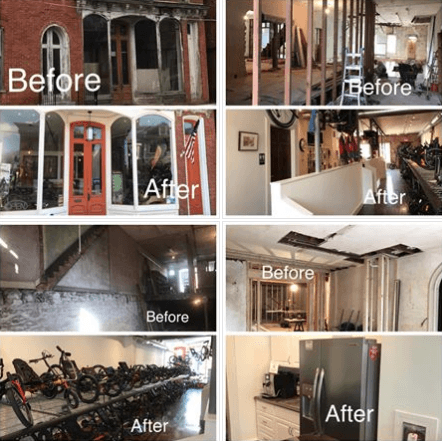 Recumbent and special needs bicycles at Lancaster Recumbent
Lancaster Recumbent is Pennsylvania's destination for "all things recumbent". They offer new and used recumbent and semi-recumbent cycles. If you have a will to ride a bike, the employees of Lancaster Recumbent can help you to find a matching bicycle.

There are a lot of recumbent bicycles to choose from, such as two wheels, tricycles, tandems and wheelchair bikes. They offer repairs and maintenance to all kind of bikes, not just recumbent bicycles. They can also repair technically everything with wheels on it, like wheelchairs and walkers.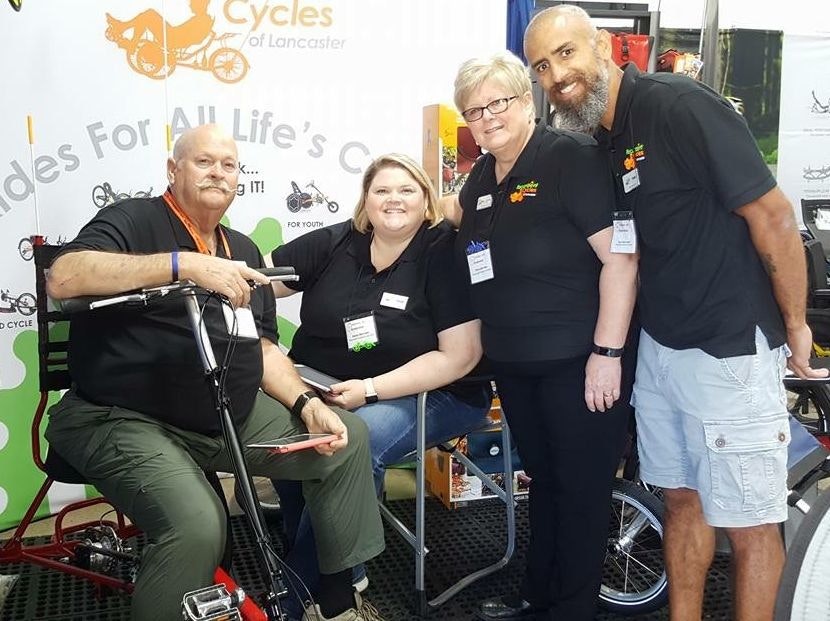 Van Raam bicycles at Lancaster Recumbent
Recumbent bicycles have the benefit of being more comfortable than "upright" (traditional) cycles. The more natural, reclined position helps reduce body fatigue and muscle soreness in wrists, shoulders and back. The Easy Rider is a Van Raam semi-recumbent bicycle that is available at Lancaster Recumbent. The low center of gravity, low step through and a seat with backrest will provide for a comfortable and secure feeling. The Easy Rider is available with or without electrical pedal support.

There are also two other bikes available that are not recumbent bicycles. These are the VeloPlus wheelchair transport bike and the Fun2Go side-by-side bike.

The VeloPlus is a wheelchair bicycle. This bicycle can transport a wheelchair. The person to be transported can remain seated in his own wheelchair and does not have to be transferred.

The Fun2Go is a double rider cycle. This easy to maneuver three-wheel tandem can be used by two persons. One person is the driver, the other person is the co-rider. Only the driver can steer, both riders can pedal. The Fun2Go side-by-side bike is available with an 8-speedhub with a power assist motor.
Do you have any questions?
We are happy to assist you! Please check our contact page or contact us directly using the options below.