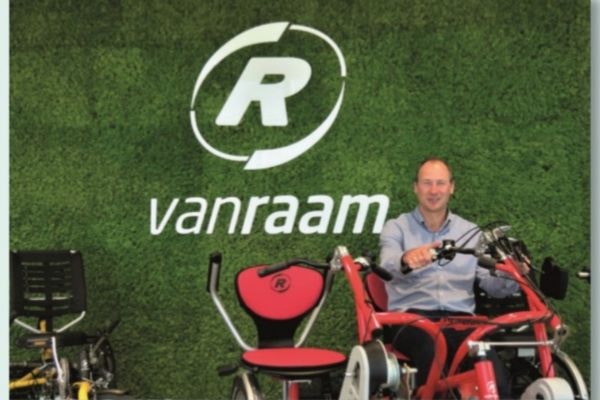 News
Van Raam in a Dutch job vacancy newspaper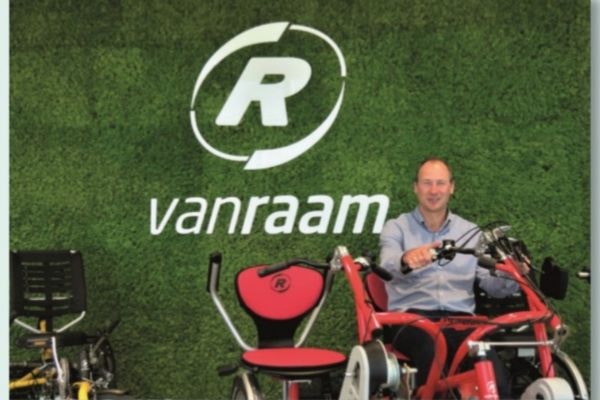 Van Raam makes special needs bikes for people who can no longer cycle on a regular bicycle. Van Raam has grown enormously in recent years. In 2014 Van Raam had 90 employees, which has now doubled. In 2019 Van Raam moved to new premises, twice the size of the old building. In the 'Achterhoek Vacature' newspaper, technical director Jan-Willem Boezel tells more about Van Raam, its employees and innovation.
Van Raam lets everyone cycle
In June 2020, the Achterhoek Vacaturekrant was distributed as an appendix to the weekly magazines of Achterhoek Nieuws B.V. The vacancy newspaper features a segment on housing and care in the municipality of Oude IJsselstreek.

This municipality is home to several companies and organizations that are leading in the field of housing and care: "People and needs are central. But if necessary, for example in old age, the human dimension is complemented by smart solutions, from care at a distance to wheelchair bikes".
Jan-Willem Boezel, technical director at Van Raam talks about Van Raam in this edition. Van Raam is a manufacturer of unique special needs bicycles. Adapted to the needs of people with a disability or who due to their age no longer dare or are unable to cycle on a regular two-wheeler bike. Van Raam started more than 100 years ago in Amsterdam. In the 80's Van Raam started to specialize in special needs bikes. Jan-Willem Boezel: "Van Raam is a fine example of a family business. Our organizational structure has direct and short lines of communication and the atmosphere is informal and familial".

In the interview Jan-Willem also explains that in addition to 'cycling', 'advice' is an important product at Van Raam. Van Raam delivers via dealers, but interested parties can always first come to Varsseveld for a test ride to experience what is the optimal bicycle for them.
Watch the interview here ( in Dutch!)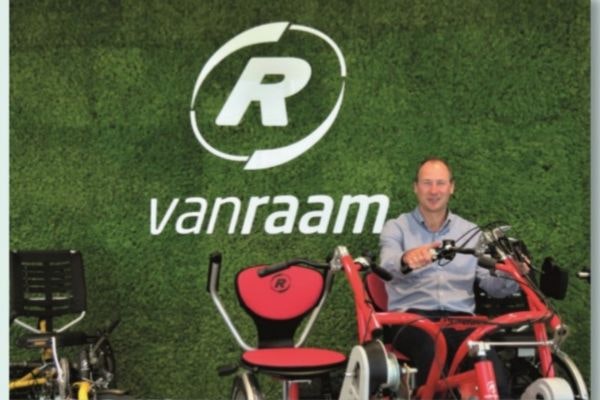 We were only a bicycle manufacturer and now we're a mechatronic company with everything under one roof. Our slogan is 'Let's all cycle'.
Jan-Willem Boezel
More about Van Raam
In 2004 Van Raam moved to Varsseveld. Jan-Willem Boezel, who himself lived in Varsseveld, saw the logistical advantages of his residence. Good accessibility at the end of the A18 highway and a railway station. In 2018 Van Raam moved to an entirely new factory. This factory has been set up very sustainably. The factory is self-sufficient in energy as much as possible: thinking of heat pumps, solar panels and far-reaching insulation measures. Van Raam has an innovative company policy and uses modern techniques.

The corporate video gives a better picture of Van Raam. You can also read more about Van Raam on the 'About Us' page and 'How we make bikes' page.
We don't just make and sell special needs bikes, but also independence, happiness and mobility.
Jan-Willem Boezel
Working at Van Raam
Van Raam currently employs approximately 230 people. Throughout the company, people work in various positions at all levels. Jan-Willem Boezel: "We work closely with training institutes such as the Graafschap College, AT Techniekopleidingen and the Schaersvoorde vmbo secondary school. And of course we also have engineers at university level".

View all employees and positions on the 'Our team' page.
Innovation bij Van Raam
As a technical director Jan-Willem Boezel is closely involved in innovation and product development. "These are things that we are actually working on all the time. An example of innovation is that we have designed the pedal support system for bicycles ourselves. In special needs bikes we are the biggest and the best. Nothing is standard with us, but we do build modularly".

Van Raam uses 3D printers to make bicycle parts and 3D scanners. The 3D printers were also used in the corona period to print parts for splash caps. The splash caps are used as protection in health care. The 3D scanners at Van Raam are used to make copies of the 'real' bike. By comparing these with the 3D drawings and designs that were made before the bicycle was produced, possible deviations can be detected.

Read more about all innovative developments at Van Raam on the 'innovation page'.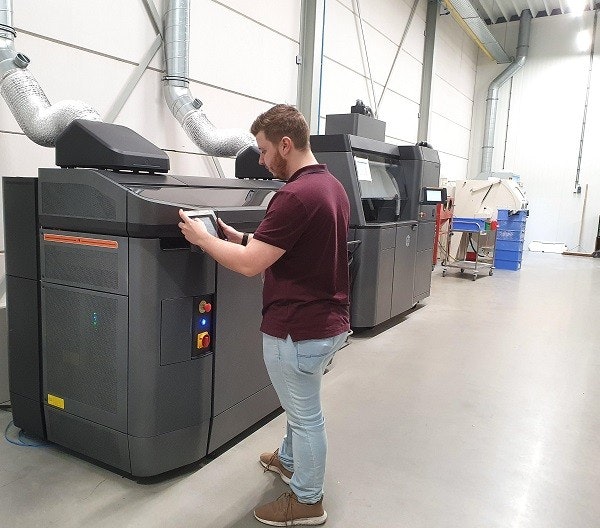 Do you have any questions?
We are happy to assist you! Please check our contact page or contact us directly using the options below.