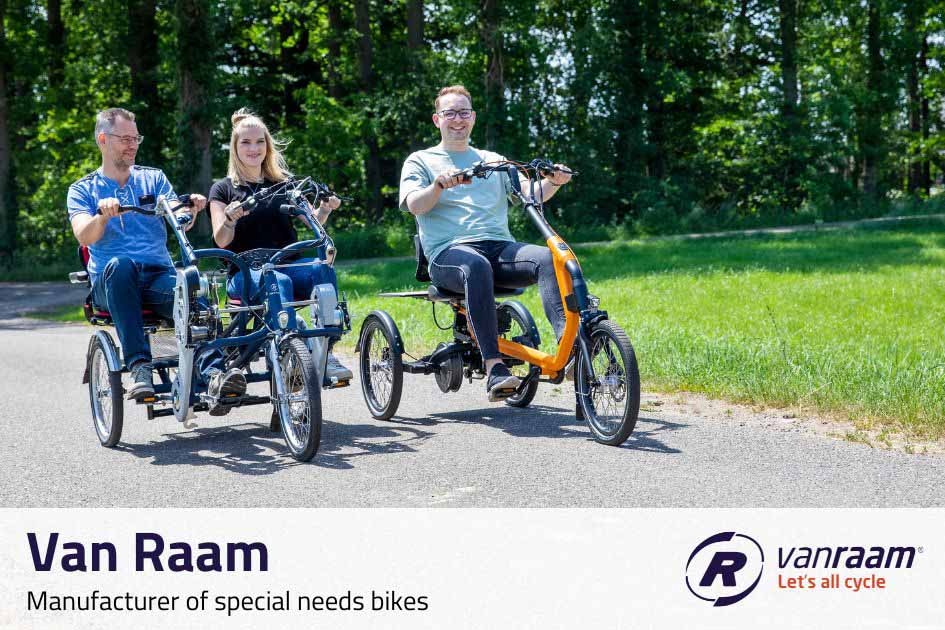 News
Presentation Van Raam special needs bikes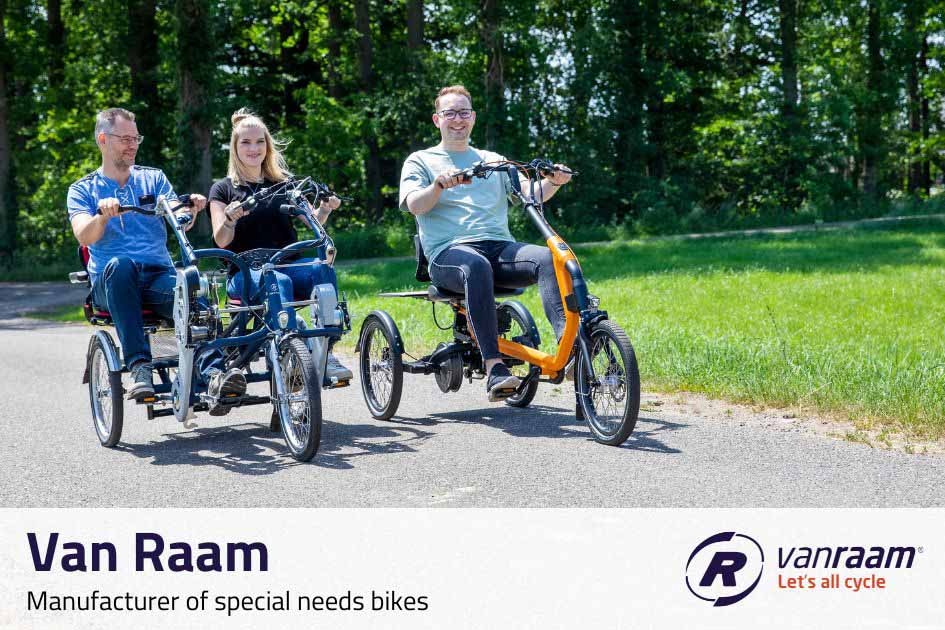 Van Raam is a manufacturer of special needs bikes with an extensive range of bicycles and options. Find out all about Van Raam in the corporate presentation.
Van Raam special needs bikes presentation on Slideshare
View the corporate presentation of Van Raam below.
Van Raam manufacturer of special needs bikes
Van Raam is a manufacturer of unique special needs bicycles. Van Raam's range is a wide selection of adapted bikes for people with disabilities and for people who can no longer or do not want to cycle on a standard two-wheel bike. The range includes:
About Van Raam
For almost 110 years Van Raam produces bicycles, with a focus on the production of adapted bicycles for over 35 years. More than 230 employees are working on production bicycles of Dutch quality in the bicycle factory in Varsseveld (the Netherlands). Its one of the cleanest and smartest factories in the Netherlands. The bikes are made for adults of children with a disability of who are looking for more safety and stability while cycling.

As a manufacturer of special needs bikes, Van Raam strives to offer sustainable and contemporary mobility to as many people as possible. Van Raam does not do this only in the Netherlands, but the bikes travel all over the world, with a focus on all European countries and North America.
Van Raam believes that if people with a disability are mobile and independent for longer, they are happier. Van Raam would like to contribute to the integration of people with a disability in society: 'Let's all cycle!'

Read more about Van Raam on the 'About us'-page on the website. Do you want to know more about Van Raam's history? Then read the article 'Van Raam throughout the years'.
Do you have any questions?
We are happy to assist you! Please check our contact page or contact us directly using the options below.