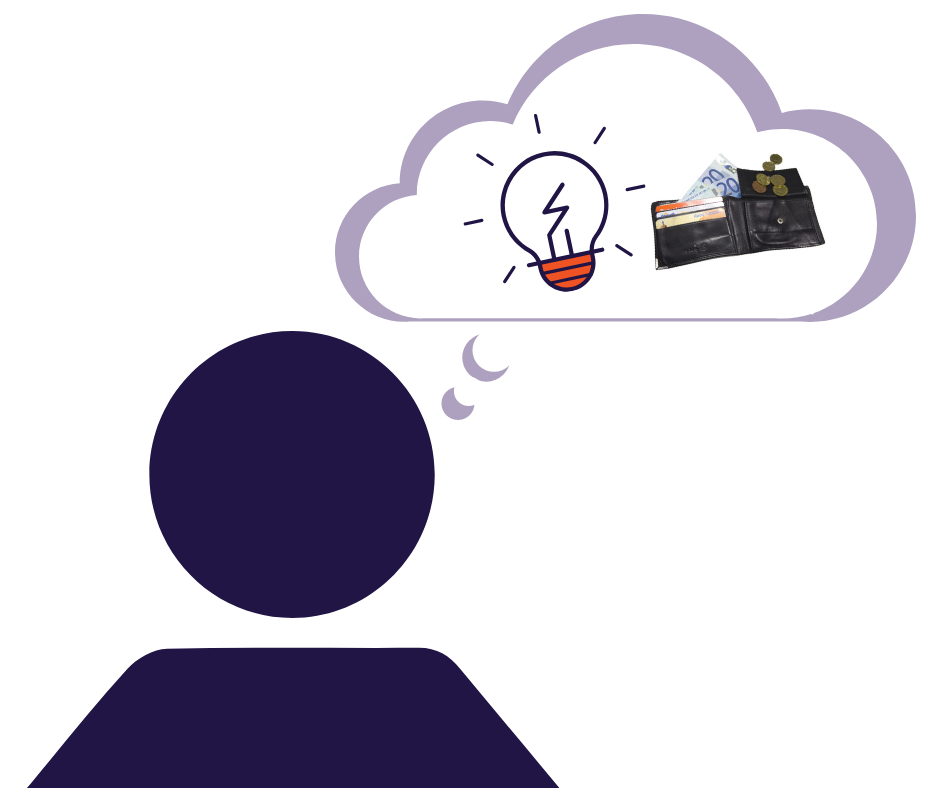 News
Tips for raising money for a special needs bike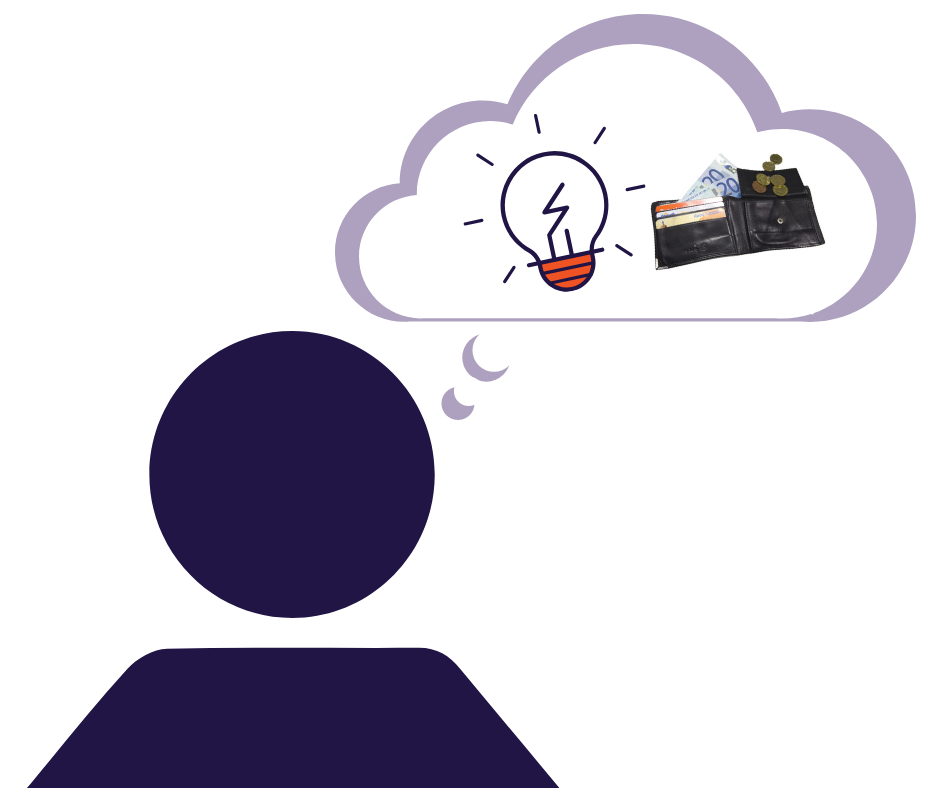 Imagine that you have found the ideal bike for you and/or your care institution, but you do not have the financial means to pay for the bike. Of course, that's a bit of a bummer. Fortunately, there are several ways to purchase a special needs bike. For example, you can buy a special needs bicycle privately or maybe through your municipality or a special foundation. If you decide to buy the bicycle privately, you can also consider holding a fundraising or crowdfunding campaign to raise the right amount of money. In this article we will give you useful tips on how to raise money for your special needs bike.
How can I purchase a special needs bike?
In short, we will explain to you how you can buy a special needs bike.
Privately-owned
After you have selected a suitable bike that meets your needs, you can choose to purchase this special needs bike privately. You pay for the bike with your own financial means. This means that, you can go to any Van Raam dealer or bicycle repair shop with the quote for the bike, so that they can order the bike for you. The bike will then be delivered to you via your chosen dealer/cycle shop/cycle-maker. Should adjustments and/or repairs have to be made to the bike in the future, you can choose which bike repair shop will repair it. The repair costs are for your own account, unless the costs are covered by the warranty. If you want to try out the special needs Van Raam bicycles, please visit our showroom (by appointment) or contact one of our dealers in your area.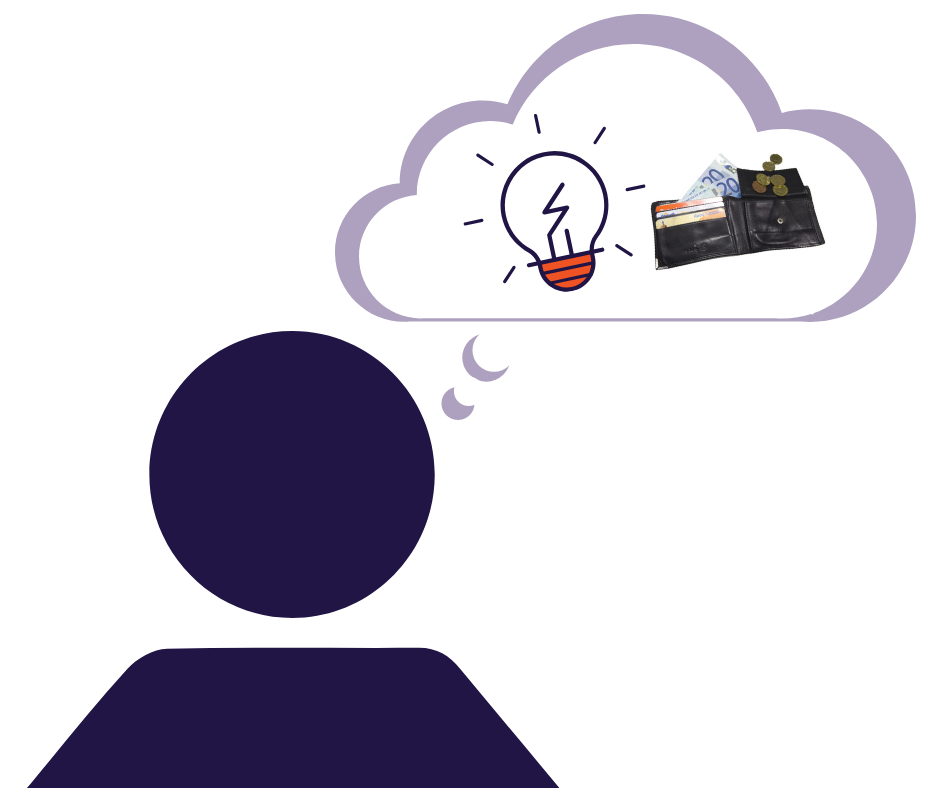 Third party
If you live independently and need a suitable bicycle to be able to move around the house and beyond, your municipality or other third parties (this is different in each country) may be able to help. It should be noted, however, that different rules and conditions apply to each municipality of party. There are also various types of compensation that the municipality or third party can offer you.So if you intend to purchase a special needs bicycle via the municipality, please always contact your municipality or third party and ask about the conditions for being entitled to a special needs bicycle.

Wondering how other Van Raam bicycle users have purchased their special needs bicycle? Take a look at our user experience page.
Have your special needs bike sponsored
If you are not entitled to compensation for your modified bicycle via the municipality, you can also purchase the bicycle privately. You can choose to use your own bank account to pay for the bike, but you may also be able to collect the right amount of money through a fundraising campaign or by crowdfunding. An example of such a fundraiser is to have your bicycle sponsored. This can be done by asking your neighbours and/or friends, but you can also think of companies and/or local bicycle dealers. Other sponsorship activities; sponsorship by (sports) associations, or organizea sponsor walk or sponsor bike ride.

The residents of Park Centre's new Van Raam side-by-side tandem Fun2Go was purchased completely from donated funds. A part of the amount came from a Park Centre spaghetti dinner during Newton's RAGBRAI. RAGBRAI is the Register's Annual Great Bicycle Ride Across Iowa, which is a non-competitive bicycle ride across the state of Iowa with recreational riders from across the whole world. The remainder of the amount was paid by an anonymous donor.

On the photo you see a resident of Park Centre during the spaghetti dinner-fundraiser at RAGBRAI. The resident sits on the Van Raam wheelchair transport bike VeloPlus.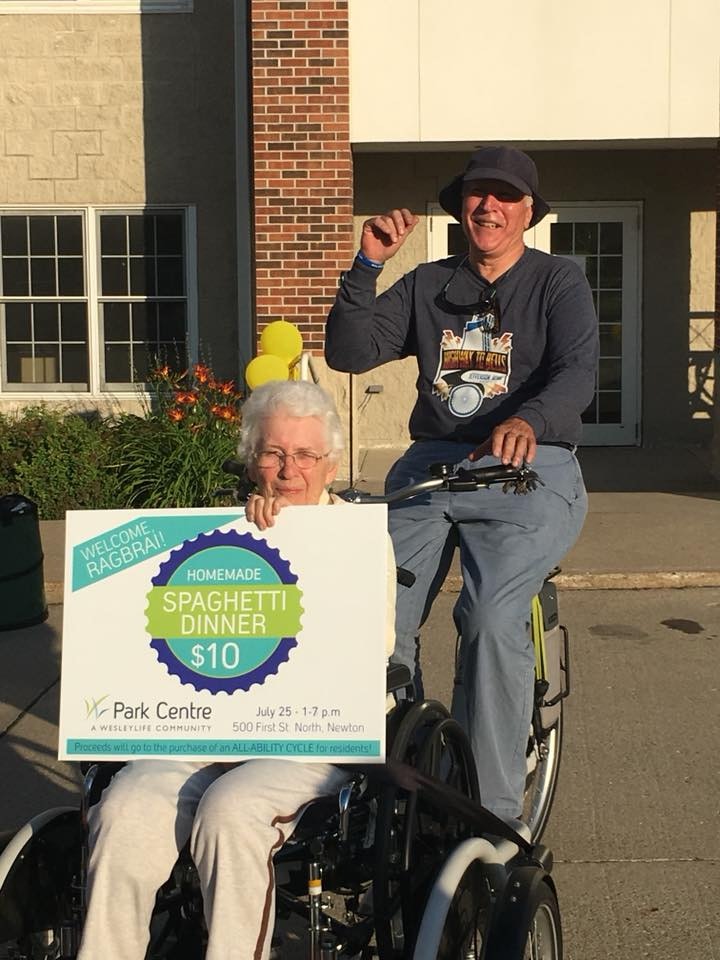 Give something back to your sponsor(s)
If you decide to get your special needs bike through a sponsorship campaign, it is good to give something back to your sponsors so that it becomes interesting for them as well to sponsor you. Examples of this are:
Experience shows that the (local) press almost always writes an article with a picture of the side-by-side tandem and / or wheelchair bike, here you can once again name your sponsor (Free Publicity).

Have your custom bike painted in the color of your sponsor(s) or put a sticker of the sponsor on the bike or place wheel disks in the wheels with the name of the sponsor.

​You can also offer the sponsor to place a sign on your special needs bike with the name of the sponsor. The positive promotion pays off for years to come.
At Van Raam, we regularly see stories in which the special needs bicycle is sponsored by a well-known foundation. Often these adapted bicycles are for care centres or care institutions. The bicycles are used to give the residents of these institutions a pleasant outing. See below which bicycles are used for this purpose.
Popular Van Raam bicycles to sponsor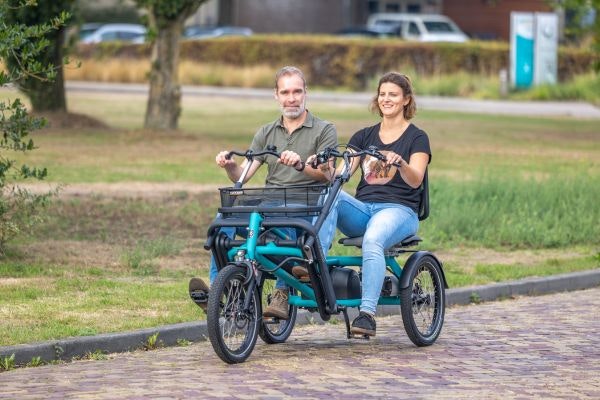 Fun2Go side-by-side tandem
Double rider cycle

Users sit next to each other

1 person steers, both can pedal

Pedal support with powerful motor (optional)
Read more about this side-by-side tandem via the button.
Fun2Go side-by-side tandem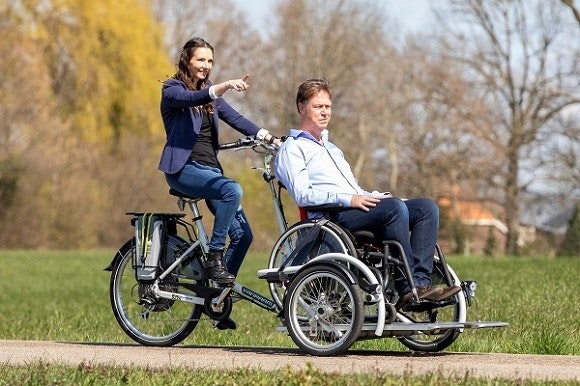 VeloPlus wheelchair bike
Wheelchair transport bike

Wheelchair user can sit in her or his wheelchair

Wheelchair is easy and safe to lock onto the plateau

Pedal support with powerful motor (optional)
Read more about this wheelchair transport bike via the button.
VeloPlus wheelchair bike
Fund or foundation for a special needs bike
There are foundations and institutions that donate for an adapted bicycle. Think of theRotary, Lions Clubs or a 'Friends of' foundation, but also well-known foundations such as Make-A-Wish Foundation and Raisin Hope Foundation (RHF) may be able to do something for you.

In addition, there are also funds that sometimes make donations for the purchase of an adapted bicycle, for example: Ronald McDonald House Charities, Variety the Children's Charity.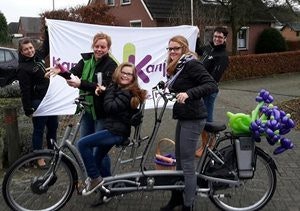 Organize an activity and use your creativity
In addition to a donation or sponsorship by third parties, you can also choose to organize your own activity or event to raise money. Maybe you are good at knitting and can sell your homemade woollen hats to buy your special needs bike.

You can also organize an event at your (sports and/or neighbourhood) association where the donations go to the special needs bike. Examples of events are: Bingo's, Wheel of Fortune and a benefit gala.

It sometimes happens that a school will collect money for a specilal needs bicycle. For this they organize projects such as collecting packaging deposit money, sponsor runs or organizing Christmas and summer markets. Of course, as a care institution, you can also choose to do this so that you can get the desired amount of money.
Promote your campaign!
Think about what you want to achieve with your fundraiser for a special needs bike. Once you have your goal in mind, it is important to promote your campaign so that as many people as possible are informed about your campaign. Below are a few campaigns you can do to reach out to as many people as possible:
Pay attention to your fundraising campaign by handing out and hanging posters and/or flyers.

Share your action on Social Media (Facebook, Twitter, Instagram, Youtube, etc.) and ask your friends to share your message. You can also choose to set up your own Facebook page around the campaign and invite as many people as possible to participate.

Ask a Van Raam dealer for a free testbike, so that the bike can be seen in real life and can be tested, so that people will get excited and want to support you.

Contact the media and tell them why you need a special needs bike. If you're lucky, the media will find your story newsworthy and bring your campaign to the attention of a wide audience.
Successful fundraisers for special needs bikes
Many special needs bikes have already ended up in care institutions and satisfied end users via foundations, funds, sponsorship and other creative campaigns. Below you can read some success stories. We hope that after reading this article you have been able to get ideas for the purchase of a special needs bicycle, so that you will soon be able to cycle on your special needs bicycle. Good luck!
Do you have any questions?
We are happy to assist you! Please check our contact page or contact us directly using the options below.