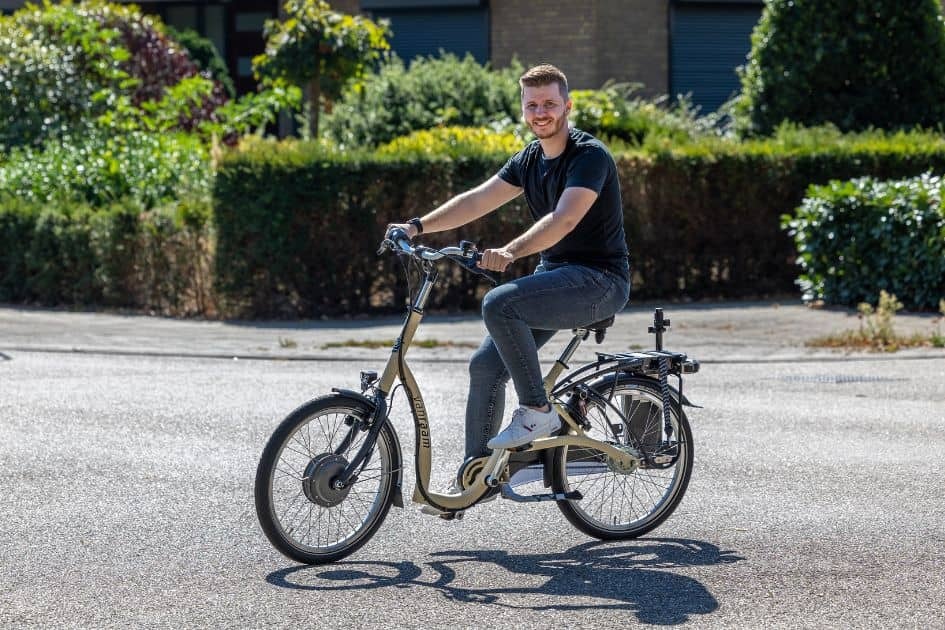 News
5 tips for buying an adapted bicycle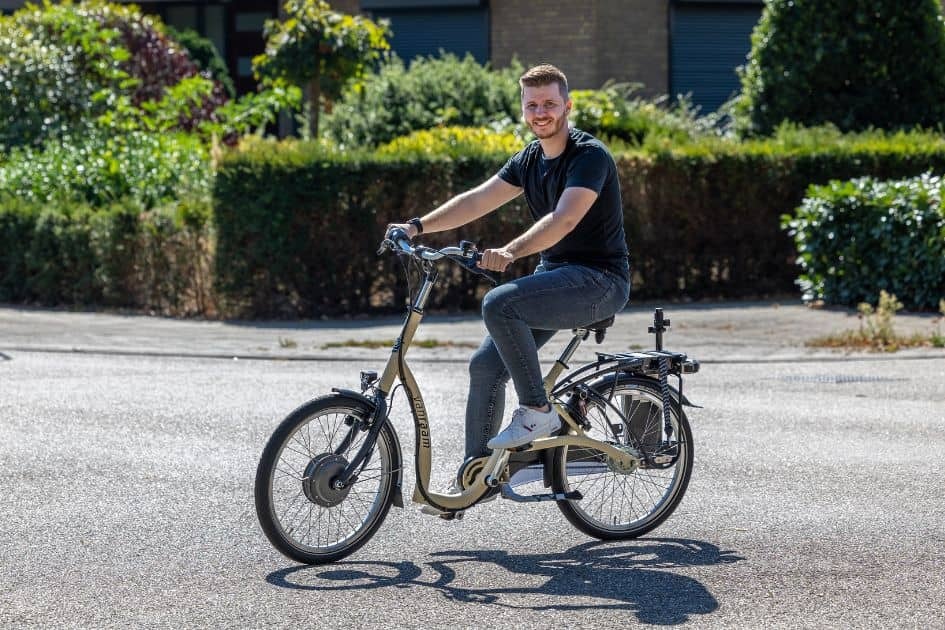 Would you like to ride a bike, but it is no longer possible on a regular two-wheeled bicycle? In this article we give you 5 tips for buying an adapted bicycle.
Buying an adapted bicycle
Cycling is healthy and gives pleasure to many people. Therefore, it can be very frustrating when you can no longer cycle (independently) on a regular bicycle. Fortunately, there are plenty of alternatives. Think of tricycles, low step trough bikes or wheelchair bikes. Read below for 5 tips on buying an adapted bicycle.
Tip 1. Orient yourself on the different bicycles
Van Raam has several types of adapted bicycles in its assortment for people with disabilities. This varies from a two wheel bike with low step trough, to a rickshaw bike which can carry 2 passengers. People who have difficulty lifting their legs up high can probably still ride a two-wheel bike with low step trough independently. Persons with more severe disabilities may no longer be able to cycle independently, but they can perhaps ride together with a companion on a tandem or rickshaw bicycle.

See below the different categories of Van Raam bicycles:
Tip 2. Check out the different options for a adapted bicycle
Every adapted Van Raam bicycle is custom made for the customer. By adding extra options to a bike, you can customize your bike. You can see the different options on the price list, which can be found on the product page of the bicycle. It is also possible to configure your own bike in the online configurator. For more information about the configurator, read the article 'Put together your Van Raam bike with the bike configurator'.
Tip 3. Come for a consultation and test ride
Do you have doubts about which adapted bicycle to buy? Make an appointment at our showroom in Varsseveld for a free consultation with one of our technical advisors. During this meeting you will receive information about our bikes and extra options. In addition, it is possible to try out several bicycles on the bicycle test track. It is also possible to make an appointment with a Van Raam dealer for advice. See which dealer is near you and ask about the possibilities.
Tip 4. See if you qualify for reimbursement
Some people are eligible for reimbursement for an adapted bicycle. This may be from the government or through health insurance. If you do not qualify for an reimbursement, you can buy the bicycle privately. You can use your own bank account for this, or raise money by fundraising. Read more about this in the article 'Tips for raising money for a special needs bike'.
Tip 5. Buy your adapted bicycle at a Van Raam dealer
Have you found a bicycle that suits your needs? Then buy it at a Van Raam dealer in your area. If you have taken a test ride at Van Raam, you have probably also received a quotation. With this quote you can buy your custom bike at the dealer.
More information about buying a adapted bicycle?
Would you like more information about buying a adapted bicycle? You may always contact us, we will be happy to help you.
Do you have any questions?
We are happy to assist you! Please check our contact page or contact us directly using the options below.