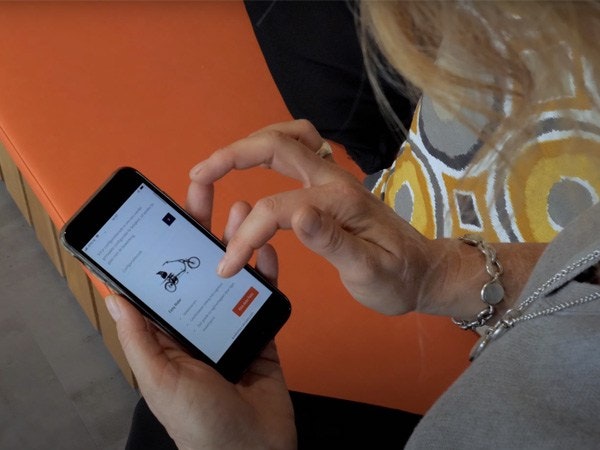 News
Put together your Van Raam bike with the bike configurator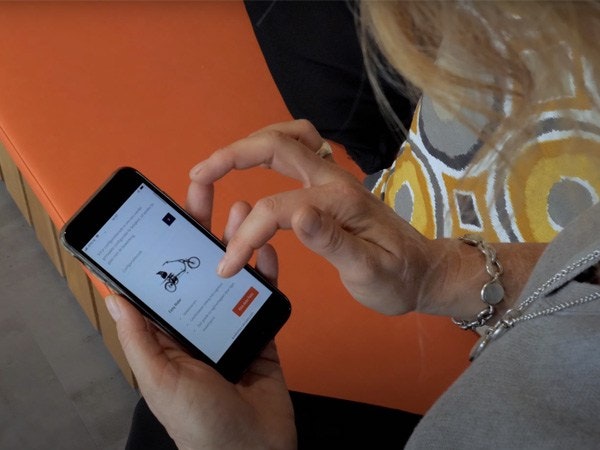 It is possible to put together your own special needs Van Raam bike on the website with the bike configurator. But what is the bike configurator exactly? And how do you put your bike together? In this article with video we show you how you can put together your own Van Raam bicycle.
Van Raam bike configurator
In the online bike configurator from Van Raam, you can put together your own bike. You start with a basic bike, or basic model, then you add all the options and finally you have a unique configuration. That is the bike you have created yourself. You can use the bicycle configurator on the computer, but it is also very easy to use on your mobile phone.
Video: Put together your own Van Raam bike with the configurator
The video below shows you how to put together your own Van Raam bicycle using the bicycle configurator.
Tip: turn on subtitles for accompanying text. 
Start configuring your bike!
You can enter the bike configurator in two ways. The first way is by clicking 'Configure your bike' at the top of our website. You will then be taken to the configurator home page. Then click 'Start configuring your bike'. Here you can choose the bike that you want to configure. 

The second way is by clicking on the button with 'Configure your bike' on the productpage with one of our bicycles. You will be forwarded directly to the bike configurator, where the right bike is already waiting for you.
See below which steps you can take to put together a bicycle.
Step 1: choose a basic bike
To start putting together your own bike, you first need to choose a basic bike. The information about the bikes in the Van Raam assortment can be found on the product page of the relevant bike on the website. From the product page you can go directly to the configurator. 
If you have chosen a basic bike, you can put this bike together. There are two ways of doing this:
Configure your own bike from a pre-configured bike

Configure your own bike all by yourself
Pre-configured bike
To get you started, we have pre-configured bikes for each model. Here we have already selected a number of options. These are options that are popular and that people often choose.

Even with the pre-configured models, you can still adjust all the options during the configuration process. An option that was already on can therefore be switched off again afterwards to put together your perfect bike. 
Configure your own bike all by yourself
Would you like to put the bike together yourself? Then choose the option 'Configure your own'. You will then start with the basic bike. You can adjust this yourself, so you will end up with the bike that is just right for you. 
Step 2: Customise your bike according to your wishes and needs
Once you have chosen a bike, you can assemble it according to your wishes and needs.
This step consists of 3 parts:
First you choose options related to the frame and drive. For example, you can adjust the size or height of the frame, but you can also choose the drive system on your Van Raam bicycle, for example the gears. You can also choose the electric pedal support.

Next,you choose the color of your bike. Each bike has a standard color and some optional colors. Is your favorite color not among them? Then choose one of the many RAL-colors. 

In the third part you will find all the options and accessories. They can be added to the bike. Here you will find, for example, a basket or a mirror for the steering wheel. 
Step 3: Receive a unique configuration code
When you have finished putting together your bicycle, you can go to the overview. Here you will find all the details of the bicycle you just assembled. Please note, here you also select the correctVAT rate yourself. Do you want to save the configuration? Then you can save it and email it to yourself. You do this by filling in your e-mail address and pressing the 'Save and mail' button. You will then generate a unique configuration code and receive the configuration once again in your mailbox. 

You can save the configuration code or write it down. This allows you to look back at your configuration later at any time or continue editing. You will then return to the configuration overview where you will see all the options and accessories you have previously added. Here you can continue to edit your bike. Please note that when you make a change you generate a new configuration code. You can save this by clicking 'Save and email' on the last step. 
Contact us
If you want to contact Van Raam about the configuration, for example for questions or a quotation request, you should check the 'contact me' box in the last step (when sending the configuration code) and fill in your details. Someone from our sales department will then contact you about your configuration.
Order a Van Raam bicycle
Please note that the bike configuration is meant to customise your own bike and to get an indication of the price. It is not an order or a request for a quotation.

Do you want to order the bike as you have put it together yourself? Then contact a Van Raam dealer in your area via the dealer overview. You can print the configuration and take it to the dealer, or send it to the dealer by e-mail. Only a dealer can order a Van Raam bike from the configuration. 
Do you have any questions?
We are happy to assist you! Please check our contact page or contact us directly using the options below.