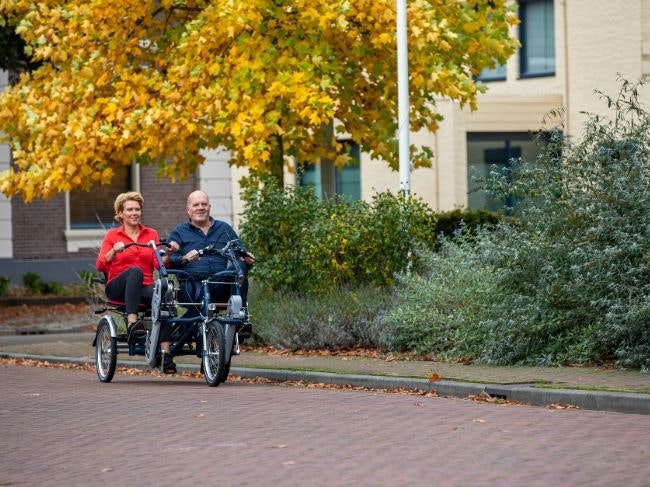 People with autism have a different way of processing information in the brain. Cycling can therefore be a challenge. Van Raam's adapted bicycles can help with this. Read more about cycling with autism and the use of an adapted bicycle.
What is autism?
Autism is a disorder that is not easy to describe. Although the exact cause is not known, we do know autism is a highly variable, neurodevelopmental disorder. In short, this means that information processing in the brain is different than with other people. There are big differences between people with autism. Some have a mental handicap, most have a normal or high intelligence. People with autism often feel comfortable with routine, rituals, structure and clarity. Unexpected events and changes can be difficult for them. More than 1% of the Dutch have autism. One in 160 children worldwide has autism (Source: Mentaal Beter, Gezondheidsnet and WHO).
Autism and cycling
In traffic you need to be able to observe, evaluate, decide and act quickly. And it is precisely this process that is not automatically implemented for someone with autism. Cycling becomes quite a challenge and can be very stressful. Also, people with autism can sometimes have (psycho)motor problems and have difficulty moving. Nevertheless, it is important that people with autism exercise regularly, such as cycling. Besides the fact that cycling is healthy, it also has a positive influence on social skills and communication. (Source: bewegen voor je brein).
With autism on an adapted bicycle
Cycling experiences of people with autism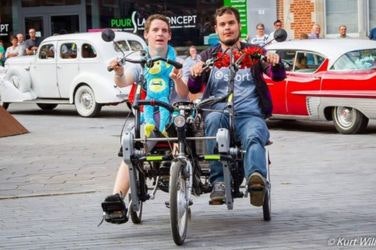 User experience Fun2Go double rider cycle - Collin Capozzi
Collin Capozzi (22) from Puurs, Belgium, has an autism spectrum disorder (ASD), but this doesn't stop him from cycling. In fact: Collin enjoys his bike rides enormously, it's his exhaust valve. Mother Paola tells more about Collin's experiences.
Read this customer experience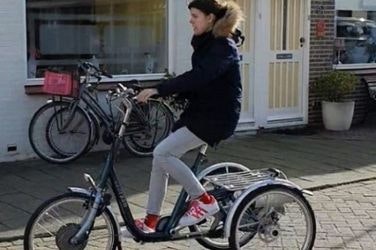 User experience tricycle for adults Maxi - Dominique van Steijn
I am now 18 years old and I am still very happy with my tricycle! Without my tricycle I would never have been able to cycle!
Read this customer experience
;
Boy with autism gets custom bike donated
In northern Germany, the 16-year-old Max with autism received a Fun2Go custom bike through a fundraising campaign. Through the fundraising campaign of the sports club a nice amount was raised, after which the bicycle shop in Waren could order the Fun2Go from Van Raam.

Want to read more? Read here the full article: 'Van Raam Fun2Go custom bike makes autistic boy more mobile'.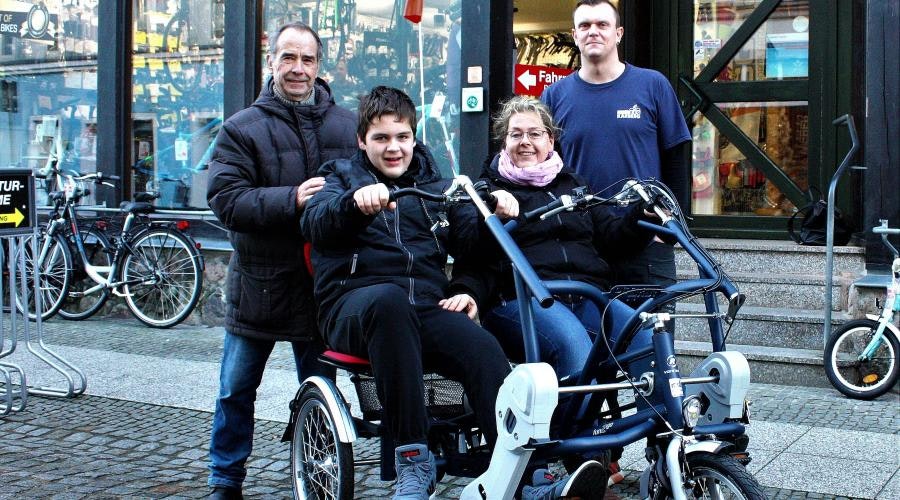 Test adapted bike
At Van Raam it is possible to try the above bikes. During an appointment at Van Raam you will get a consultation from a technical advisor and it is possible to test one or more bicycles outside. It is possible to make use of the bicycle test track and you will receive a free offer. Read more about this process: How do I order a Van Raam custom bike?

Are you unfortunately not able to visit our showroom in Varsseveld? Then take a look at our dealer page to see which bicycle dealers are near you.
Do you have any questions?
We are happy to assist you! Please check our contact page or contact us directly using the options below.