Van Raam bicycles available in the showroom:
Easy Rider tricycle

Maxi tricycle

Midi tricycle

Fun2Go duo bike

VeloPlus wheelchair bike

Balance low step through bike

Easy Rider Small tricycle

Easy Sport recumbent trike

OPair wheelchair bike

Kivo tandem

Twinny tandem

Easy Go scooter bike

Mini tricycle

City walking aid
View all Welzorg customer experiences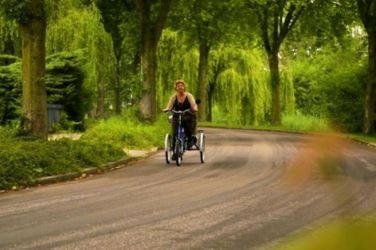 Customer experience Midi tricycle electric - Marja de Koning
Marja used to have a serious car accident. Because of this her foot had to be reattached to her leg and she could no longer cycle. Recently she was interviewed by Welzorg, how is she doing now? Read and watch the interview (video) here.
Read this customer experience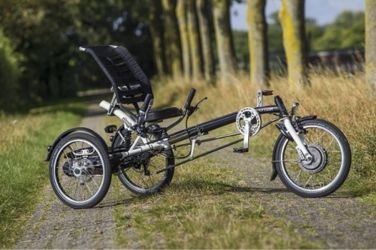 User experience Easy Sport recumbent bicycle - Erik from Utrecht
My name is Erik, I am 58 years old and I am from Utrecht. My hobbies are cooking, playing golf, sailing and cycling. Because of balance problems, cycling on a normal bike is no longer possible. The Easy Sport recumbent tricycle is my first adapted bicycle, which I have been using since July 2019. Before that I rode one of Moof S3 and a racing bike.
Read this customer experience
;