Dealers
Tomcat Special Needs Innovations Ltd
Contact details
The Gloucester Business Park, Unit 13/7
GL3 4AA
Hucclecote, Gloucester
United Kingdom
Plan route
UK based trike manufacturer Tomcat SNI Ltd has serviced the disability sector for over twenty years. Prolific innovators in their field they have expanded their product portfolio to partner with cycle specialists Van Raam. Tomcat hold the largest stock of demo models in the UK ; this includes:
View all Tomcat Special Needs Innovations Ltd customer experiences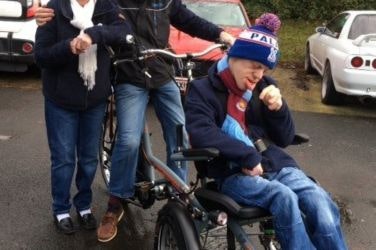 User experience OPair Wheelchair Trike – Adam Pyle
Adam Pyle is 25 years old and has profound Physical and Learning Disabilities. Together with his mum Kate and his dad Graham, he lives in England. In January 2020 they received the OPair Wheelchair Trike. Kate tells us more about Adam and why they bought the OPair Trike.
Read this customer experience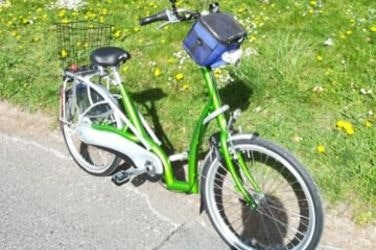 User experience Balance low step through bike - Eva Richards
My name is Eva Richards, I live in South Wales in the United Kingdom and I have a Van Raam Balance bike because of my osteoarthritis.
Read this customer experience
;