Dealers
Bike-On Rhode Island
+1 (401) 615 03 39 
+1 (401) 921 03 73
As a leading adaptive cycling specialist for over 20 years, Bike-On is proud to be one of the first in the USA to add the innovative next generational brand of Van Raam cycles to our product line. We started with a full fleet of Van Raam demo bikes in Warwick, RI, and now have sales reps and demos in Durango, Colorado and Southwest Florida.
Let's all cycle!
View all bike-on Rhode Island customer experiences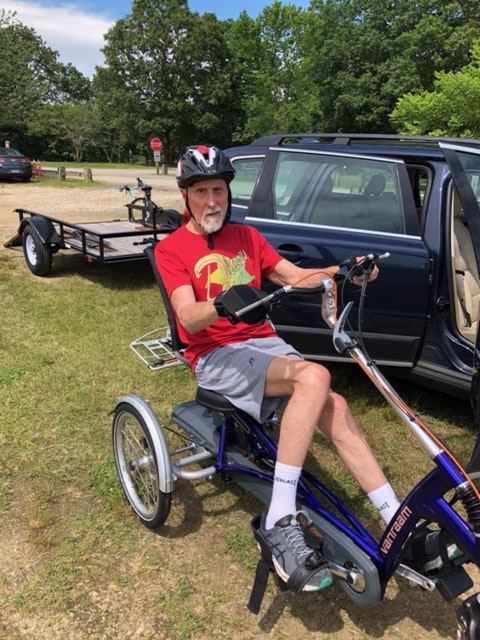 User experience tricycle Easy Rider - Ted Philips
We received this beautiful picture of Ted Philips with his new tricycle Easy Rider. Read more about Ted's cycling experiences in this review.
Read this customer experience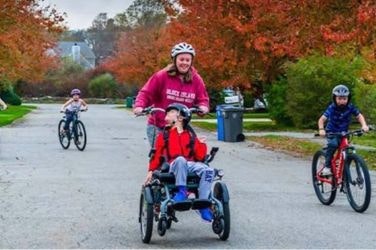 Customer experience OPair wheelchair trike - Ford Family
Van Raam dealer Bike-On from the United States checks in on a local family in Rhode Island that has been using the OPair wheelchair trike for over a year. The Ford family is a real biking family and son Jack joins them in the OPair. In this customer experience, Meghan Ford answers some questions such as: Why did they choose the OPair wheelchair trike? And how has it changed their lives? Watch the video below.
Read this customer experience
;