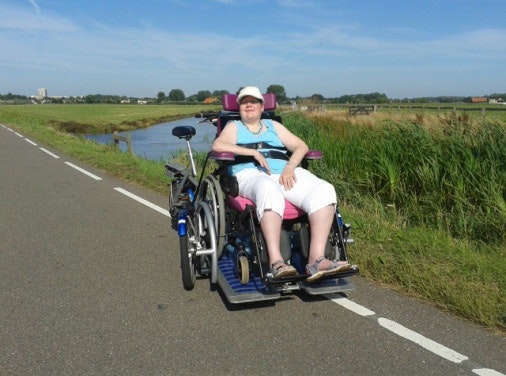 News
Tips for cycling in the heat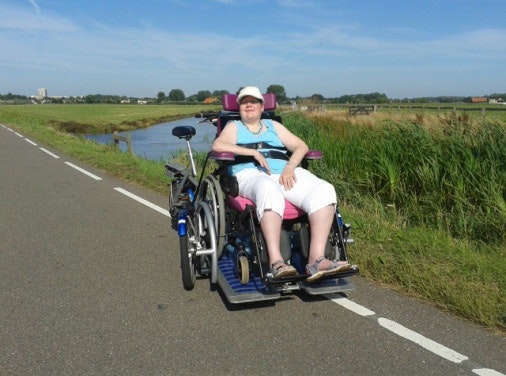 Those who go cycling in the summer will have to deal with the heat of the sun. In this article you will find useful tips to ensure that you can keep a cool head while cycling in the sun.
Tip 1: don't forget to use sunscreen
This may sound a bit unnecessary, but you should not forget this during hot weather cycling. With a good sunscreen you are not only protected against the sun, but it also ensures that your body will cool down. Your body temperature stays even 10% cooler when you use sunscreen.

Good to know; The harder you cycle, the less you will notice that you get a sunburn. This is because you catch more wind and therefore it feels cooler. So pay extra attention to this. In addition, it is useful to use waterproof sunscreen, this way he sunscreen doesn't "sweat" off your skin.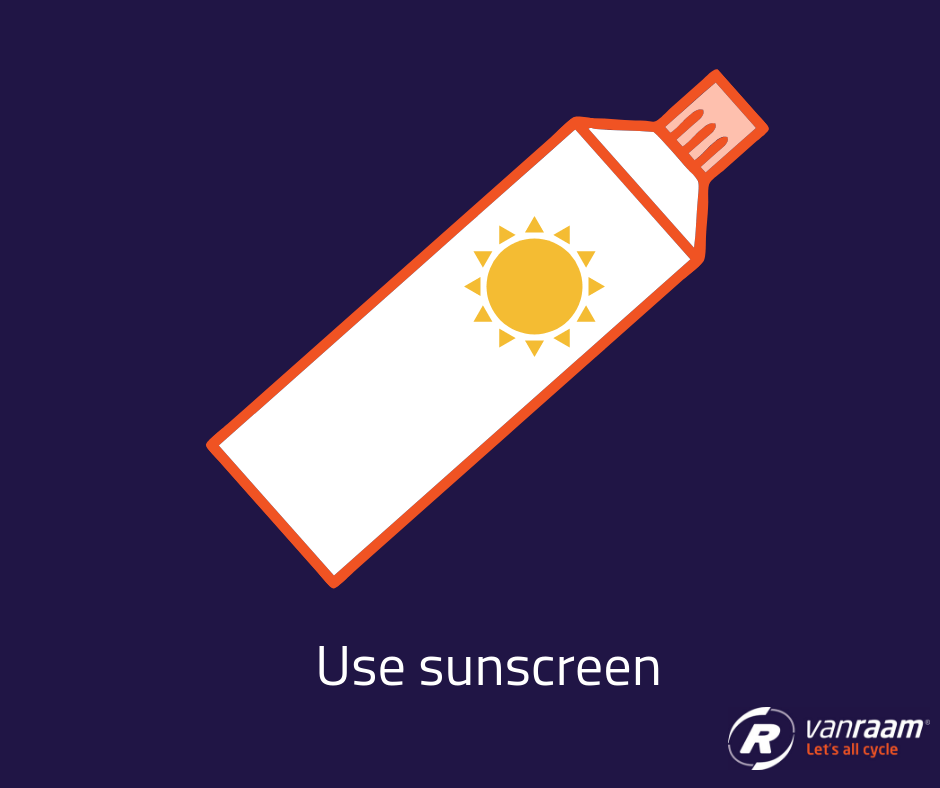 Tip 2: Drink enough if you're cycling in the heat
On average, Dutch people drink 4 glasses of water a day. To drink the daily amount of 1.5 liters of water, a person would have to drink 6 glasses per day. In the Netherlands, the people drink not enough water, even though this is so important with warm weather. Make sure that you always take a bottle of water with you when you go cycling, preferably even an extra bottle. Or don't forget your wallet if you prefer a nice glass of soda or beer on the terrace.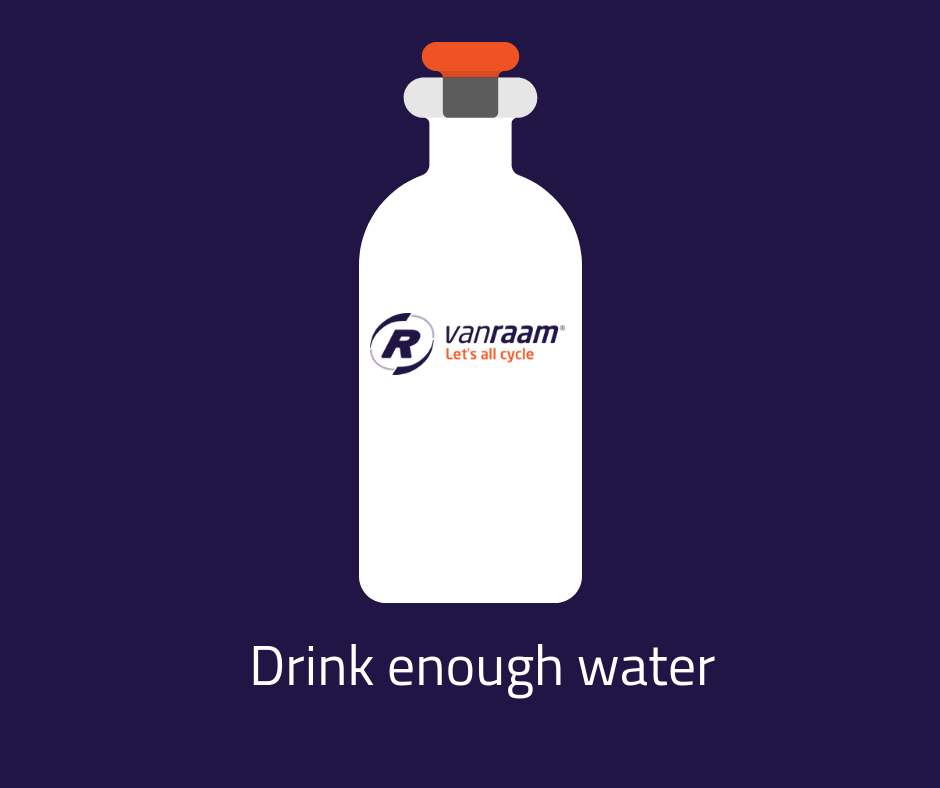 Tip 3: Wear a cap or a hat while cycling in the sun
Wear a cap or a hat or something else while cycling in the sun, as long as it protects your head. By putting something on your head, the sun doesn't shine directly on your head and you prevent headaches. Do you still suffer from headaches while standing, sitting, lying or cycling in the sun? Then there is a good chance that you are probably "overheated". Other signs of overheating are nausea, dizziness, sweating heavily, cramps in your arms and legs, red skin (heat stroke) or, on the contrary, a very pale skin (heat exhaustion).

If you get these symptoms, be wise and take a step back (in the shade).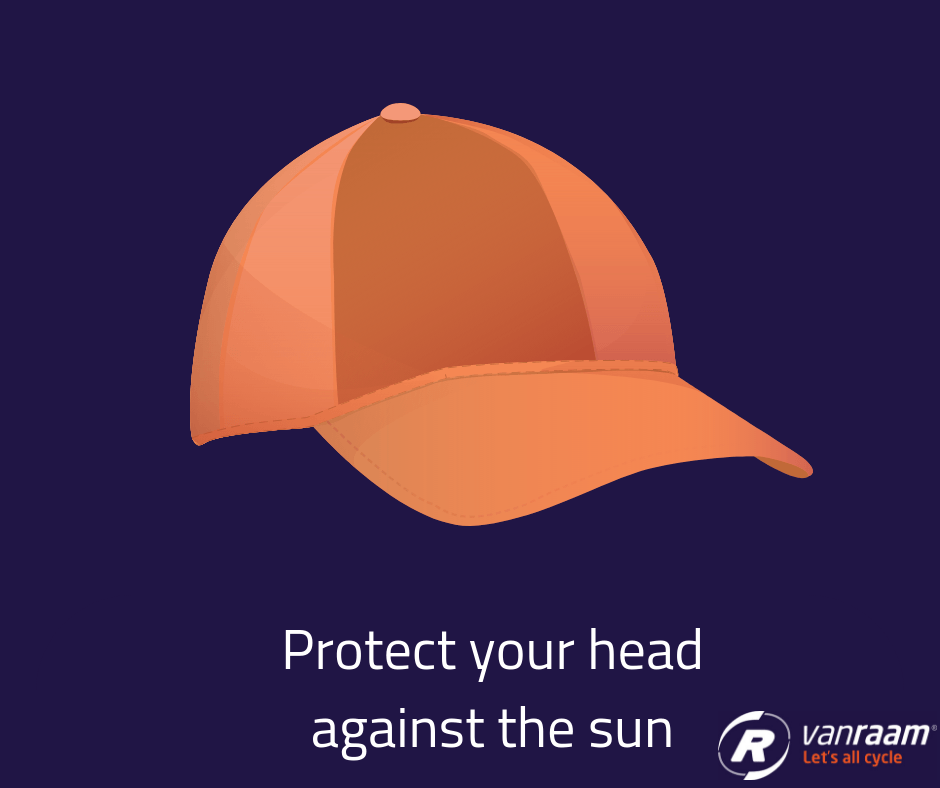 Tip 4: Use sunglasses
Did you know that your eyes can burn too? You notice that they are burned when you suffer from burning, watery eyes and headaches. You can prevent this by putting on sunglasses while cycling in the sun. In addition, your sunglasses ensure that your eyes are less tired, because you do not have to stare into the sharp light all the time.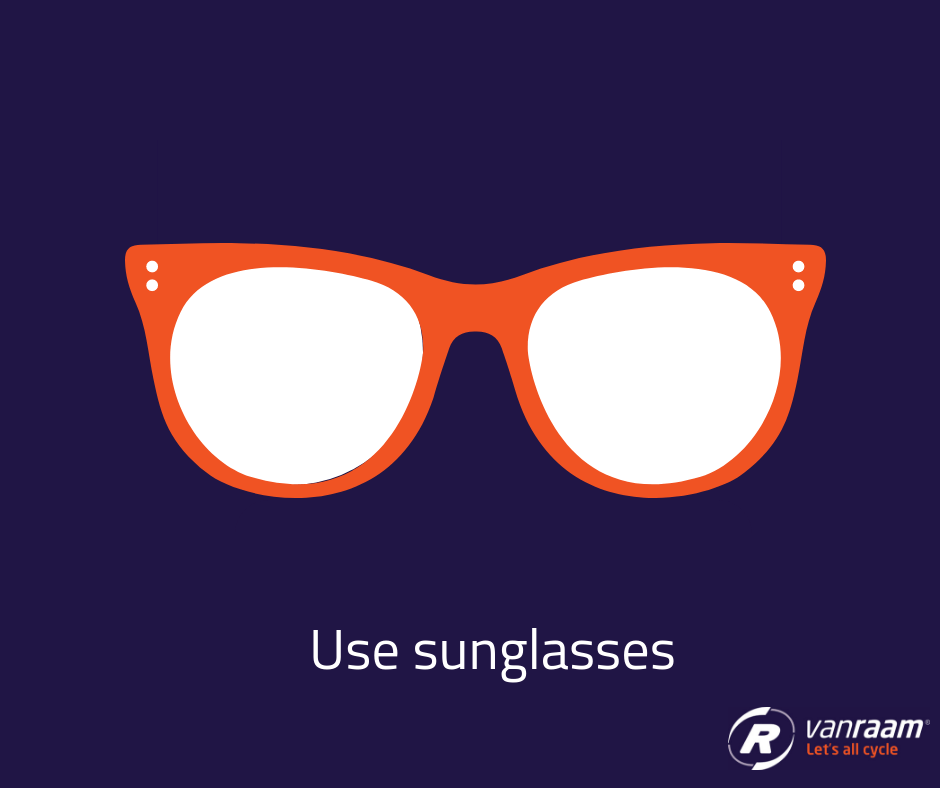 Tip 5: Wear light and airy clothes
Both in color and weight. Light colors ensure that the sun isreflected and is not "absorbed" as is the case with black clothes. In addition, lightweight and breathable / airy clothes ensure that your heat can dissipate well. In addition, we advise you to wear shirts without sleeves while cycling in the heat. Your armpits have important arteries that can carry cooled blood to the heart to cool the rest of your body.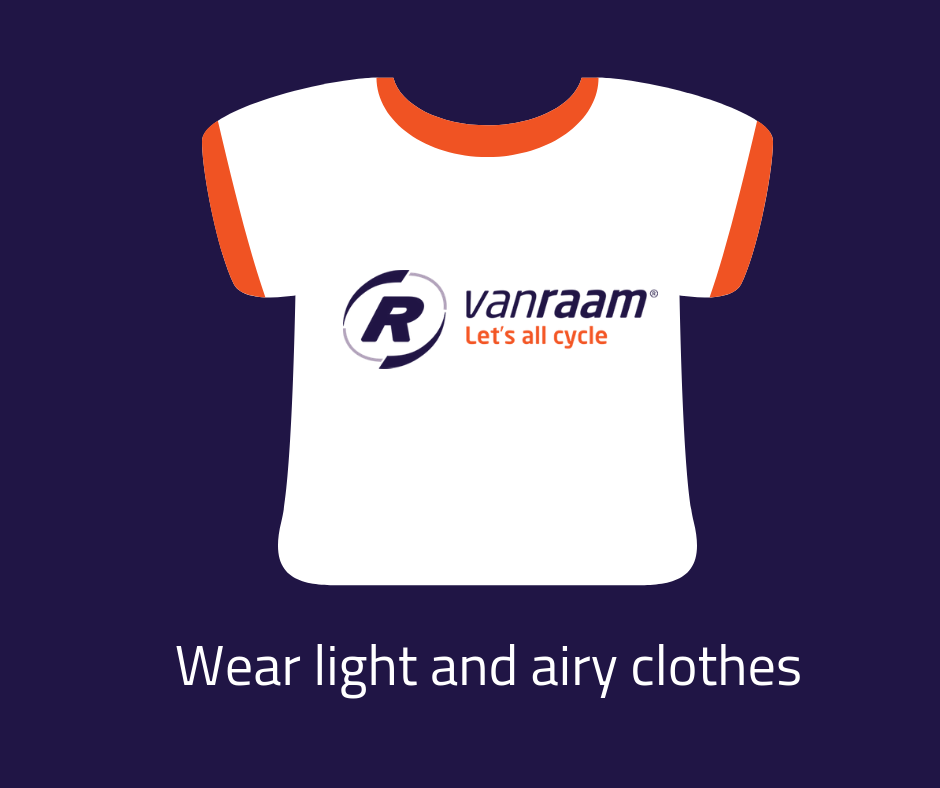 Tip 6: Plan your bike rike
As soon as thermometers go above 30 degrees celsius, people prefer to sit in the shade instead of the bike in the blazing sun. If you still want to cycle in hot weather, then go in the morning or later in the evening. The temperature has dropped and your bike is no longer in the full sun.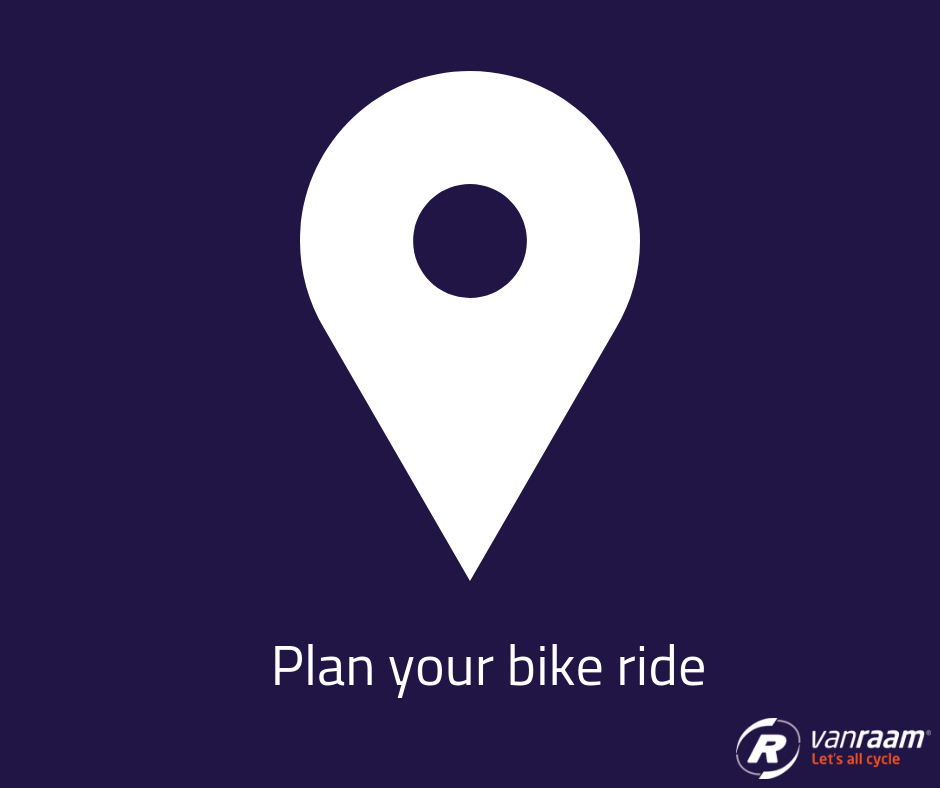 Tip 7: Listen to your body
Listen to your body. Perhaps this is the most important tip of the article. Do not underestimate the heat and keep an eye on the symptoms of overheating. As soon as your feeling not good, get off your bike, go sit in the shade and drink some water. Take the time and get on only on your bike if your are feeling better.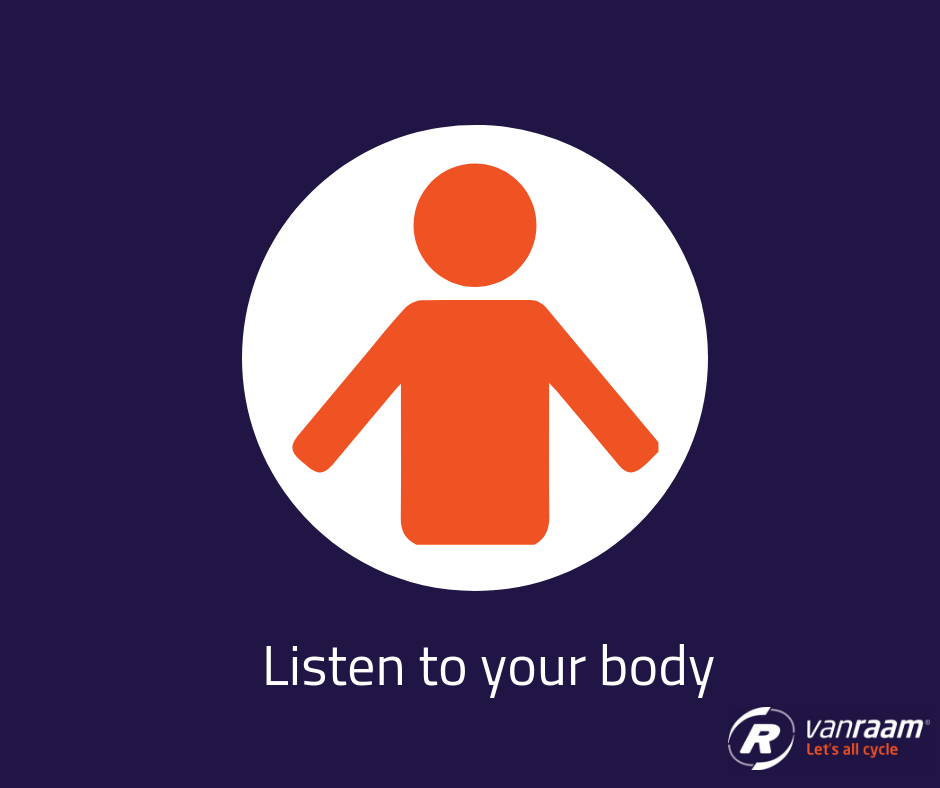 Think of your fellow man
If you are already aware of these tips and use them while cycling, we will say: Keep up the good work!

With this weather also think of your fellow man. Do you see that someone in your area is in the sun without protection or does a fellow road user on the side of the road seems to be overheated? Stop and ask if you can help him, even with just a bottle of water.

In this way, everyone can enjoy the sun and the summer weather.
Cycling with a special needs bike
Would you like to cycle in warm weather, but can't or don't want to ride a regular two-wheel bike? Then perhaps a special needs bike is something for you. Van Raam has several models of speciail needs bikes, such as tricycles, wheelchair bikes, duo bikes and a mobility scooterbike. Take a look at the bikes of Van Raam below.
More tips?
Are you interested in reading more tips about cycling with a special needs bike? Read these articles:
Do you have any questions?
We are happy to assist you! Please check our contact page or contact us directly using the options below.