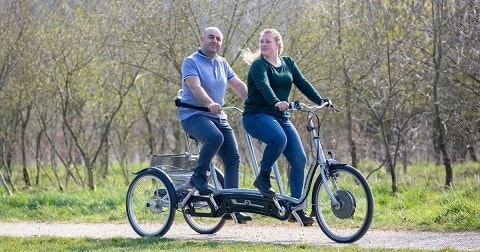 News
6 tips for a windy bike ride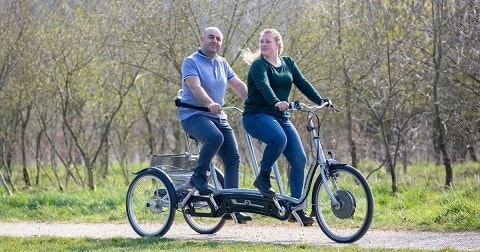 Nothing is as changeable as the weather. From rain to sunshine and hail to strong winds. We would like to give you 6 tips for cycling in windy conditions.
Tip 1: Plan your ride in advance
Would you like go cycle in windy conditions ? Then take into account the route you want to cycle. Avoid as much as possible open fields where the wind has free rein. You can also take the direction of the wind into account, so that you have to cycle against the wind as little as possible.
Tip 2: Make sure your bike is well maintained
Make sure your bike is well maintained before a winde bike ride. Make sure, for example, that your bicycle tires are properly inflated so that you do not ride with soft tires. Soft tires cause more resistance while cycling. When cycling in high winds, you already have more resistance than normal. Read the article '10 tips for maintenance of (special needs) bicycle' for more tips.
Attention!
Everyone experiences cycling in strong wind differently. For some, wind force 3 or 4 can already be too hard for cycling, others only experience problems at wind force 7 or 8. When in doubt, stay home and choose another time to go cycling.
Tip 3: Put on appropriate clothing
Choose warm clothing, because cycling against the wind can feel very cold. Make sure that the clothing fits well and does not flap around too much. Loose-fitting clothing catches the wind unnecessarily and can also be dangerous while cycling.
Tip 4: Beware of gusts
Pay close attention to wind gusts while cycling. A gust of wind can 'jolt' your handlebars and knock you off balance. Therefore, be aware of this and make sure you stay alert while cycling.
Tip 5: Use the gears when cycling against the wind
Make good use of the gears on your bike when cycling against the wind. Do not cycle unnecessarily in a heavy gear, as this costs extra energy. It is better to choose a lower gear with less resistance. In addition, people with e-bikes can make use of pedal assistance. The bicycle does most of the work. Make sure that the battery of the bicycle is sufficiently charged when you leave so that you are not unexpectedly left with an empty battery.
Tip 6: Don't use an umbrella when it rains
Windy weather is often accompanied by rain. Do not take an umbrella with you during a windy bike ride! This can lead to very dangerous situations, especially when it is windy. An umbrella can be grabbed by the wind, causing you to lose your balance. Would you like tips for cycling in the rain? Then click on the button below and read 10 tips that make cycling in the rain a success.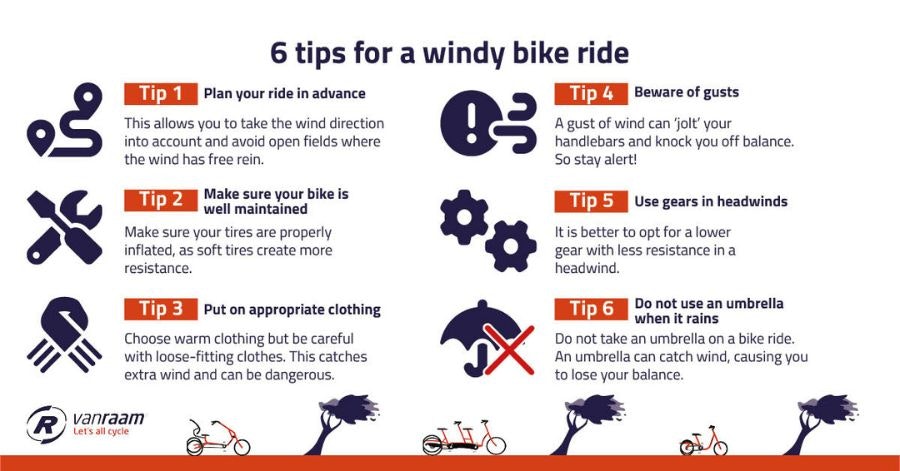 Cycling on a adapted Van Raam bicycle
Would you like to cycle in high winds, but don't have a suitable bicycle? Perhaps a Van Raam bicycle (with optional pedal assistance) is something for you. Van Raam makes bicycles for people who can't or don't want to ride a regular bicycle. In addition, Van Raam has developed its own pedal assistance system. The Silent system is characterized by different levels of support, a starting aid and powerful engines. A perfect system for cycling against the wind.

We have bicycles that can be used independently, but also together with a companion. See our product range on the overview page.
Do you have any questions?
We are happy to assist you! Please check our contact page or contact us directly using the options below.