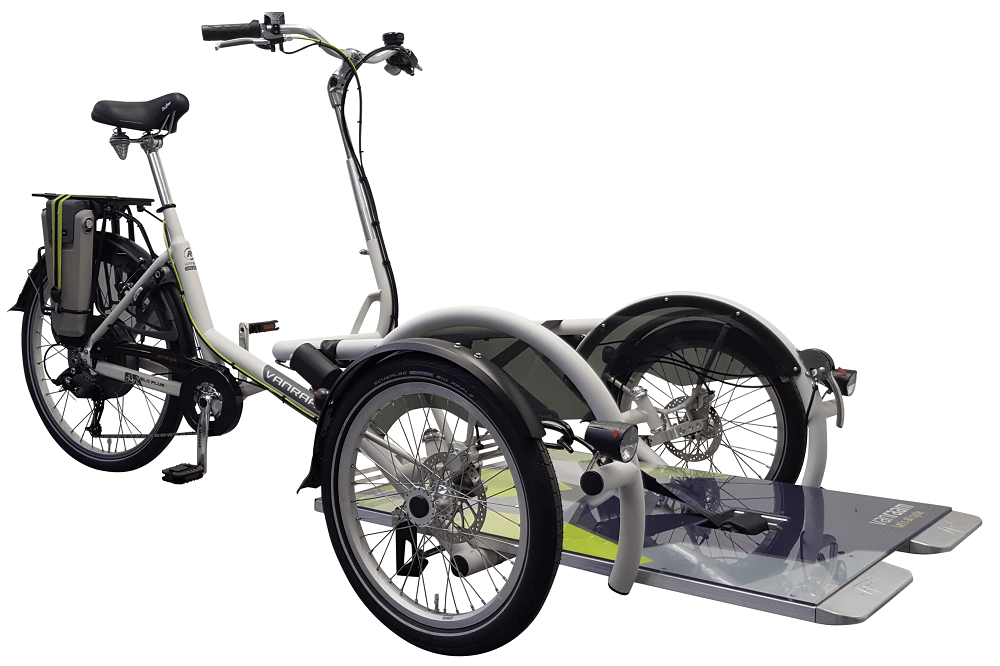 News
Video wheelchair transport bicycle VeloPlus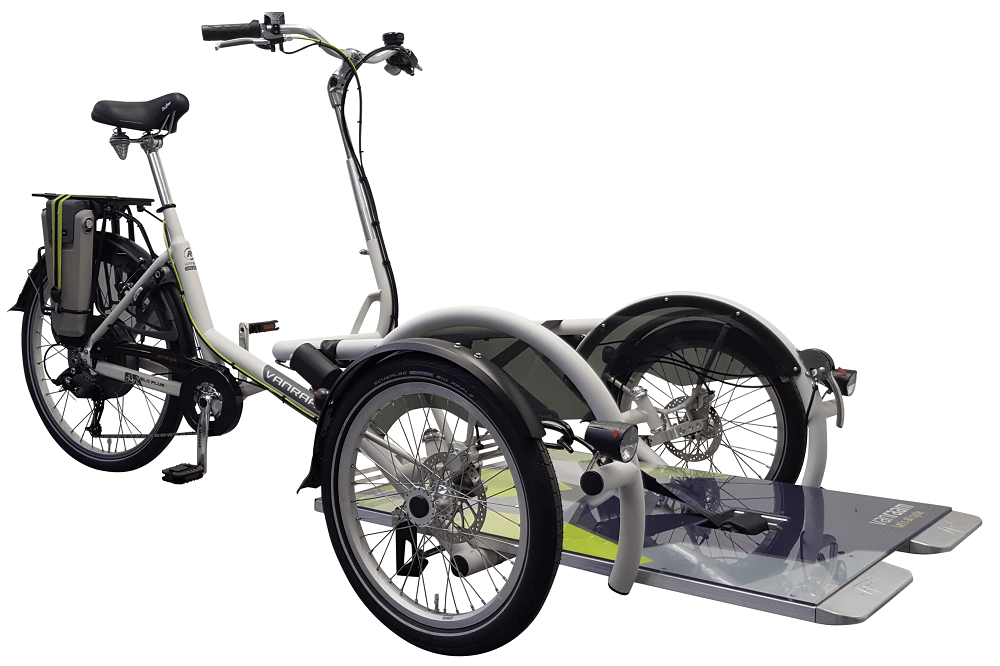 Van Raam made a video about the wheelchair transport bicycle VeloPlus.
Video wheelchair transport bicycle VeloPlus

On these special needs bikes people can cycle outdoors with a mentor. The passenger can stay in their own wheelchair and the bicycle is useable for almost every hand-rolled wheelchair.

Due to the tilted ramp on the front of the cycle is it possible for the person in the wheelchair to be driven onto the cycle easily. Due to the special construction and disc brakes the wheelchair bike is easy to drive, stable and safe. With an optional electromotor the tricycle is also very good to use for longer distances and in hilly areas.

In this video we will show you clearly how the VeloPlus wheelchair transport bicycle works and how to use it. You will show i.a:
 
How you can stay in your own wheelchair and get driven onto the tilted ramp

How you get fastened with special belts on the bike

The pedal support system with launch control and the possibility to ride backwards

How you can easily and safely get the wheelchair user off the bicycle and drive it off the tilted ramp.
Video on placing a wheelchair on the VeloPlus wheelchair bicycle
In addition to the general instructional video on the Van Raam VeloPlus wheelchair transport bike, there is an additional instructional video on how to place the wheelchair on the tiltable platform of the VeloPlus. Watch the video below.
Want to know more about the VeloPlus wheelchair transport bicycle and want to know which options are available? Go to the VeloPlus page on our website.
Wheelchair bike with seat in the front.

Besides the VeloPlus wheelchair transport bicycle, we make another type of wheelchair bike which is the OPair. This bike has no tilted ramp in the front but a seat. See the page of the OPair for more information about the (electrical) wheelchair bike or take a look at the video about the OPair wheelchair bike.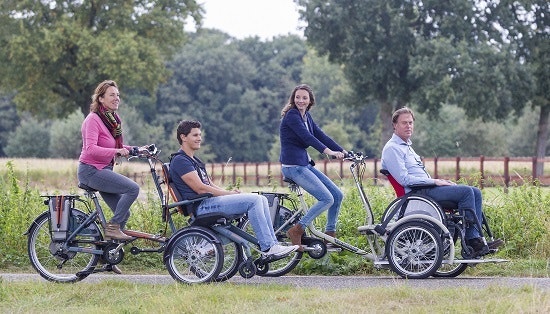 Do you have any questions?
We are happy to assist you! Please check our contact page or contact us directly using the options below.