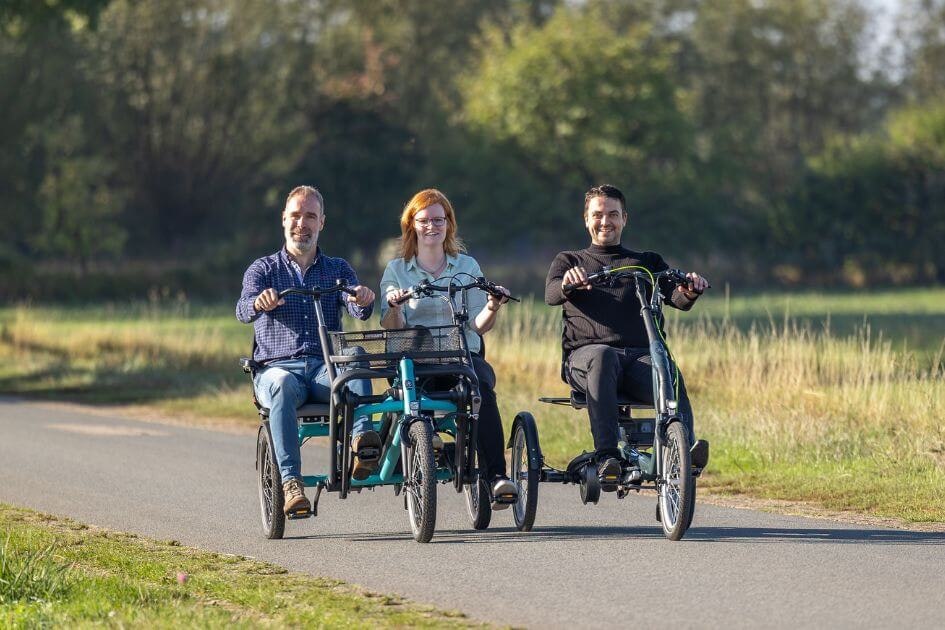 News
Van Raam bicycles available from stock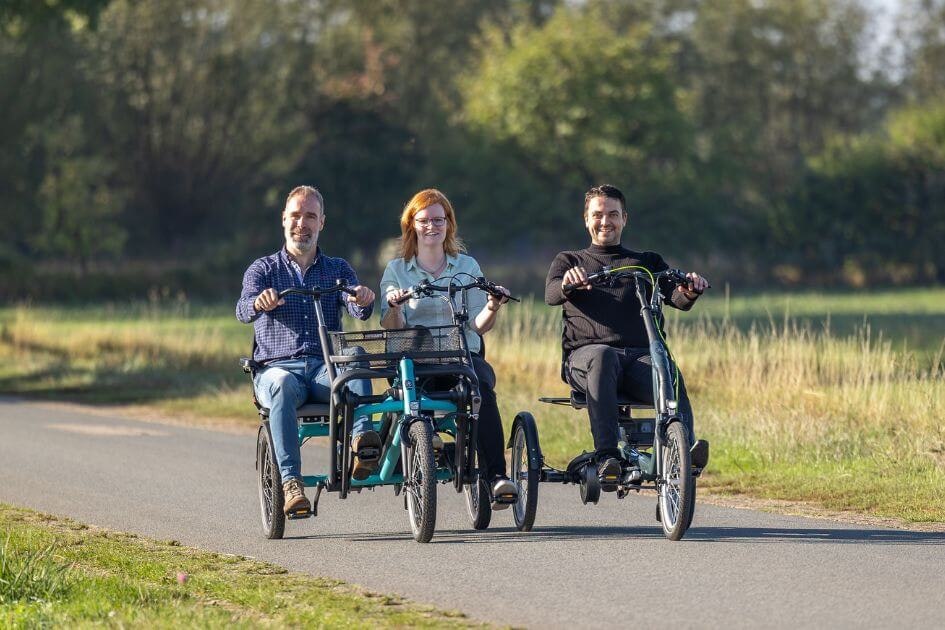 Several standard models of different Van Raam bicycles are now available from stock. This means that a standard Van Raam special needs bike can now be delivered to your home even faster! Read more here. Please note: There are currently no Van Raam bicycles available from stock.
Changing bike market
The bicycle market is changing and is coming to rest again after being overstrained by COVID-19. Because of the worldwide outbreak of the coronavirus, Van Raam was also confronted with delivery problems and disruption of distribution channels. This combined with the enormous demand for Van Raam bicycles unfortunately resulted in variable and sometimes longer delivery times.

Bike parts are now more readily available again and Van Raam has purchased additional man hours and parts, which means we can now deliver a number of standard models directly from stock to your Van Raam dealer! For example, a standard model Van Raam bicycle has pedal support, a standard colour butno extra options. 
Current delivery times Van Raam bicycles
The average delivery time varies per Van Raam bicycle. Delivery times may vary due to frame adjustments or availability of options/parts. View the delivery times for Van Raam bicycles in the article: 'Current delivery time Van Raam bicycles'.
Want to make a test ride?
Would you like to purchase a Van Raam bicycle, but first want to try it? This is possible during a free test ride at Van Raam. During the appointment you will receive advice from a technical advisor, you can ask all your questions, and you can test the bicycle on our test track. At some Van Raam dealers it is also possible to test ride a Van Raam bicycle, please contact your local dealer for the possibilities.
Do you have any questions?
We are happy to assist you! Please check our contact page or contact us directly using the options below.