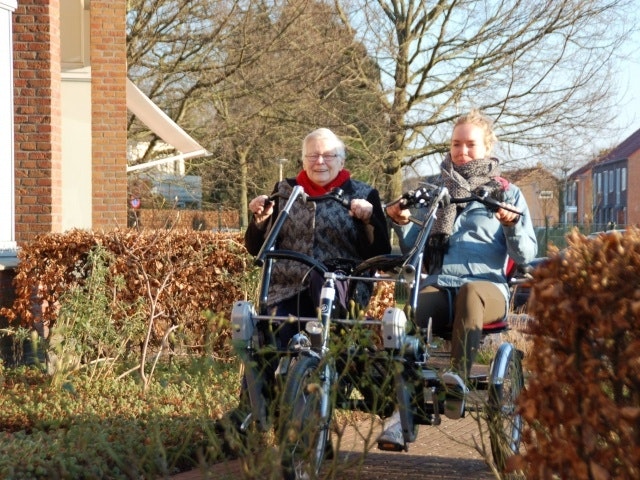 News
On a side-by-side tandem with Olympic champion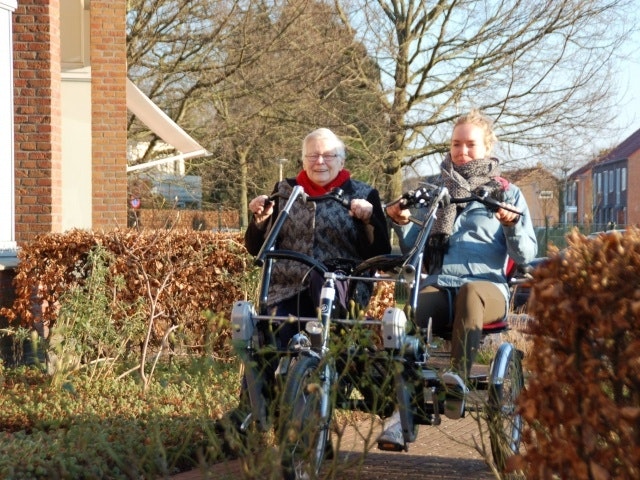 Dutch race bicyclist and Olympic champion Anna van der Breggen has unveiled the new wheelchair bike and side-by-side tandem to De Hazelaar in Hasselt (Netherlands) festively. After the wrapping paper was removed in front of employees and clients of the residential care facility, the bicycles were put into use.
Side-by-side tandem and wheelchair bike give a sense of freedom
Residential care facility de Hazelaar is now the proud owner of two of Van Raam's special bicycles. The electric Fun2Go side-by-side tandem is a variation of a regular tandem; driver and passenger sit next to instead of behind each other. The electric VeloPlus wheelchair bike is a combination of a bicycle and a wheelchair so people in a wheelchair can enjoy a bike ride too.

Bicycling gives a sense of freedom, but for some residents of de Hazelaar this isn't a self-evident truth. Physical disabilities as well as insecurity can keep them from getting on a bike. This special needs bicycles allow elderly, people with a (physical) disability and people who have difficulty walking, to go for a ride again.
"It is most important that residents with a physical disability can look forward to a bike ride."
On three-wheel tricycle tandem with race-bicyclist
It's not for everyone: riding around with an Olympic champion. Hazelaar resident De Jong had the honor to be the first to ride the new Fun2Go side-by-side tandem together with Annavan der Breggen. Mr. Van den Berg was the first to ride along on the VeloPlus wheelchair bike. 
 
"The bicycle is light and easy to ride. Now you can all have fun bicycling."
Anna van der Breggen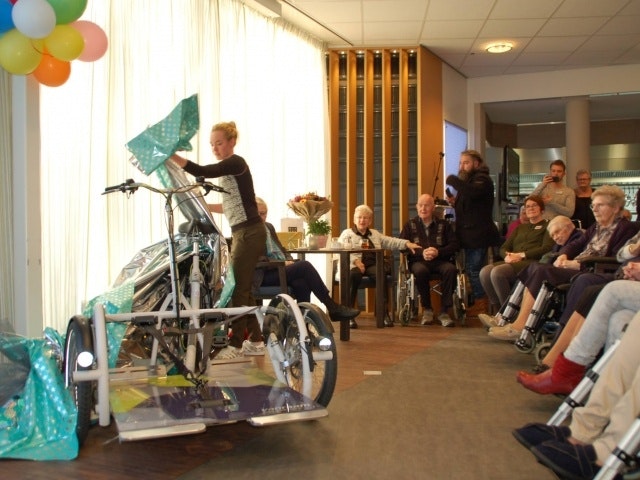 Unveiling bicycles
Anna van der Breggen unveils the wheelchair bike and the side-by-side tandem.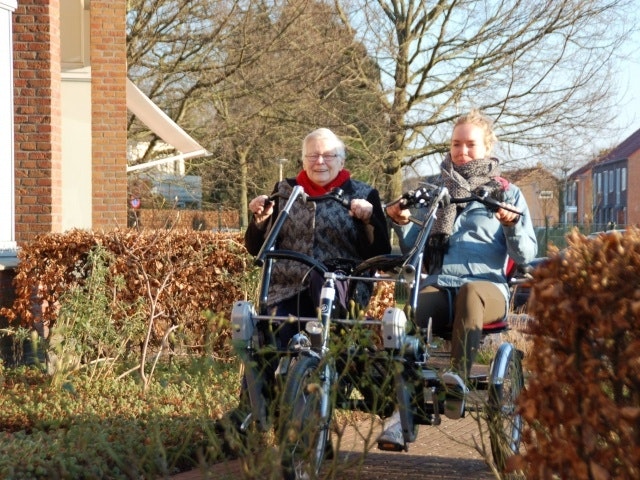 On the three-wheel tandem with Olympic champion
The first ride the on side-by-side tandem with Anna van der Breggen.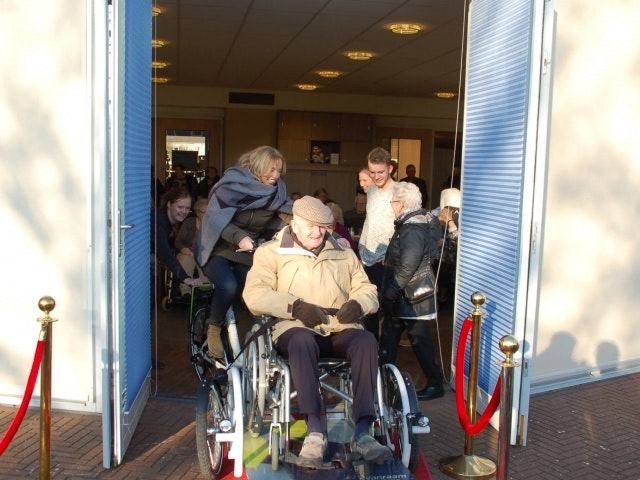 Wheelchair bicycle put into use
Biking on brand-new wheelchair bike

Photos: Gerard Meijeringh
(Source: destadskoerier.nl)
Do you have any questions?
We are happy to assist you! Please check our contact page or contact us directly using the options below.