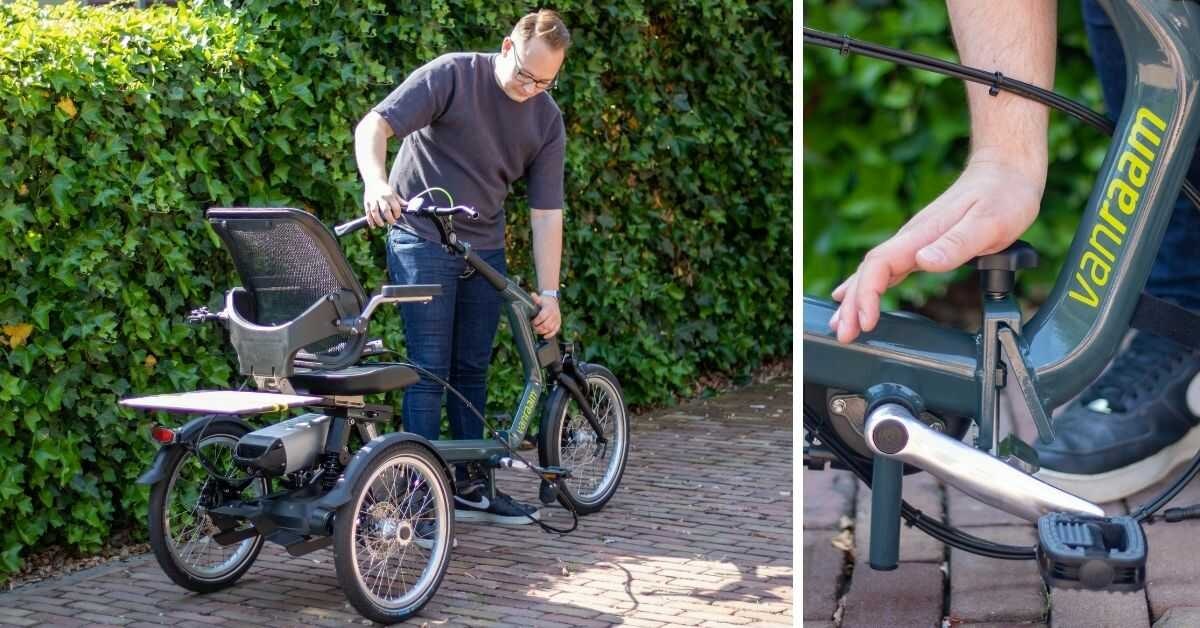 News
Folding tricycle by Van Raam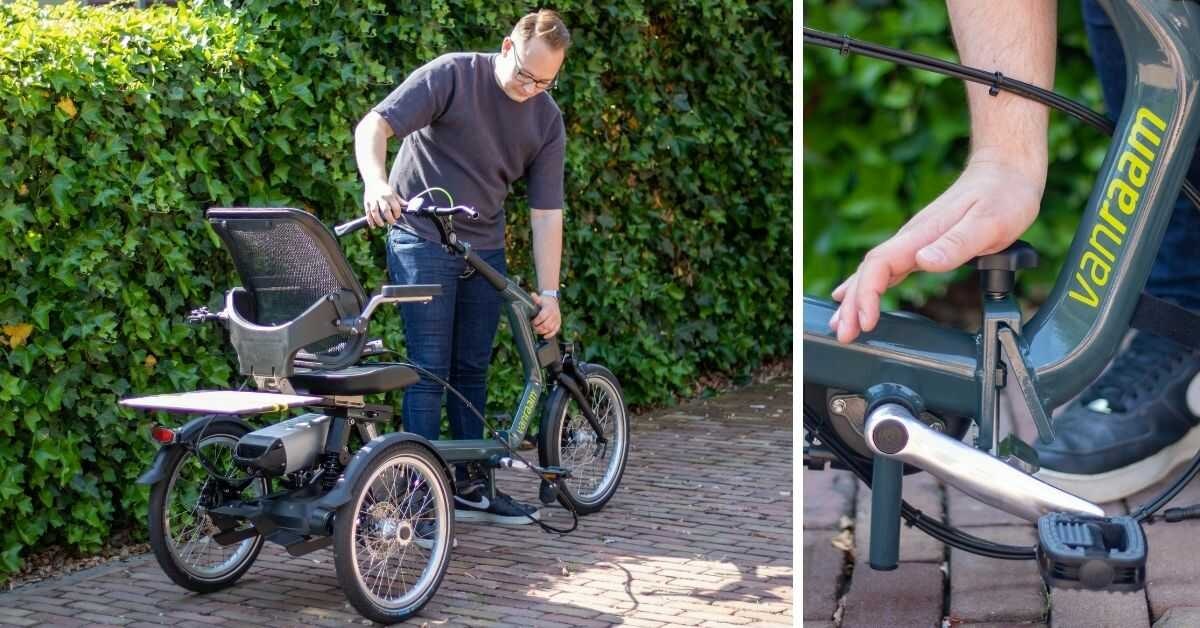 A selection of Van Raam's tricycles are optionally available with a detachable frame. Some people also call this a folding tricycle. These tricycles are not literally foldable, but the frame can be divided. Read more about the Van Raam foldable tricycles here.
What is a folding tricycle?
A Van Raam foldable tricycle is a tricycle with a special frame adaptation. This adaptation makes it possible to divide the frame easily; you split the front part of the frame from the rear part. The part that can be detached consists of the front fork, the front wheel and the handlebar part.

The big advantage of a detachable frame is that the bicycle becomes more compact, which makes it easier to transport and to take with you in the car, for example. In addition, a foldable tricycle saves space, so it can be stored in your garage if you have less room.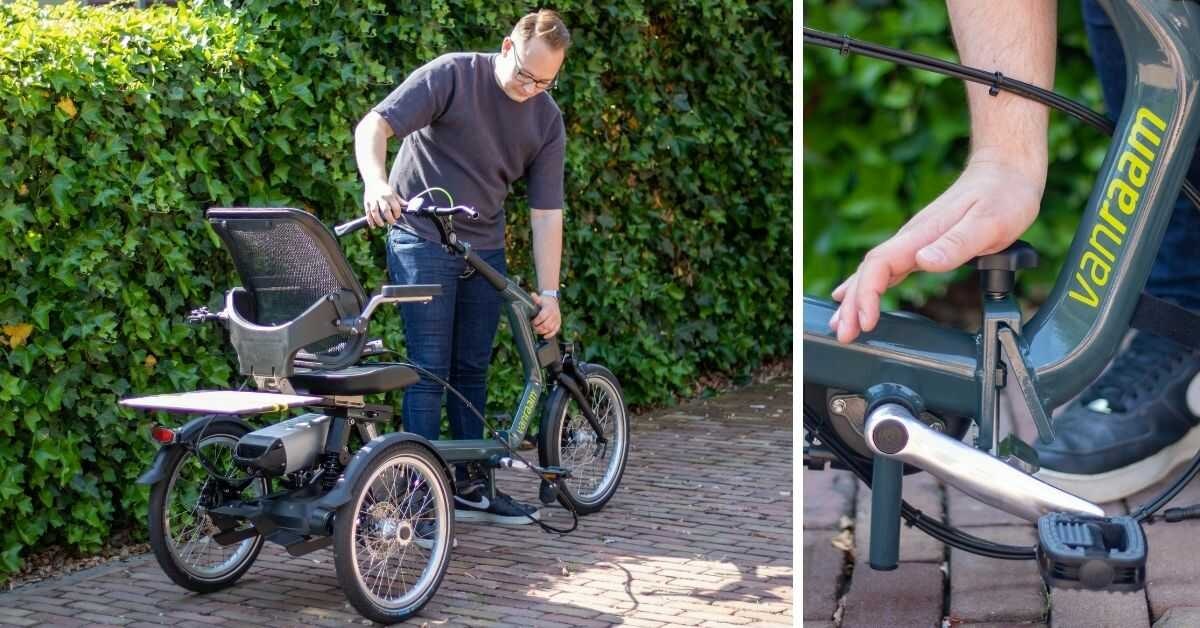 What foldable tricycles does Van Raam have?
Van Raam has several foldable adult and childrentricycles in its assortment which are available with a detachable frame:
How to divide the folding adult tricycle Easy Rider?
View the video below how to divide the folding adult tricycle Easy Rider. Read the detailed step-by-step plan in the article 'How do I divide the Van Raam Easy Rider tricycle - video'. The foldable tricycle Easy Rider can also be viewed and tested during a test ride at Van Raam in Varsseveld.
Folding electric tricycle
A foldable frame is a special option for a Van Raam special needs bike. Every Van Raam bicycle can be expanded with various options and accessories, allowing you to customize your bicycle to suit your needs.

With pedal support, you can turn your foldable tricycle into a folding electric tricycle. With pedal support, an electric motor helps you pedal. Van Raam has developed its own pedal support system (Silent System), especially for special needs bikes such as a a folding electric tricycle. The Silent System has the following advantages:
3 support modes +starting aid

Personal adjustment of the support to suit your disability and needs

Forward and reverse cycling with pedal support
Configure your own foldable tricycle
With Van Raam's online configurator it's possible to put together your own foldable tricycle in just a few easy steps. For example, choose a folding tricycle with other options and accessories, such as a mirror, footrests or pedal support.

All options you choose are immediately visible in the overview on the page, and you can see the price of the tricycle with the chosen options.
Trying a Van Raam tricycle
During a free test ride at Van Raam, it is possible to see and test different tricycles. An appointment at Van Raam takes place in the showroom in Varsseveld, the Netherlands. You will receive advice from a technical advisor, try out the bicycle outside on the bicycle test track and you will receive a no-obligation quote to take home. With this quotation you can order the folding tricycle from a Van Raam dealer. At some dealers it is also possible to make a test ride. Please contact your local dealer for more information.
Do you have any questions?
We are happy to assist you! Please check our contact page or contact us directly using the options below.