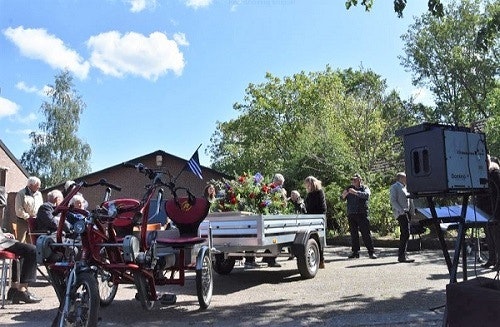 News
94 year old man with Fun2Go duo bike to final resting place
Bikes

\ Side by side tandem bikes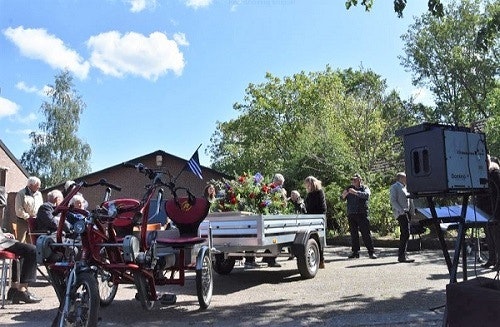 Martien van der Heijden (94) from Erp (the Netherlands) was brought away to his final resting place behind his Fun2Go duo bike. Martien's children cycled the bike to the cemetery in Erp, with Martien behind it on a trailer. A beautiful farewell for Martien, who cycled a lot on the Fun2Go side by side tandem the last couple of years. Read more about Martien and his farewell in this article.
Many bike rides on the Fun2Go
Together with his children, Martien cycled almost every day on Van Raam's Fun2Go duo bike. Daughter Anne saysthey bought the bike for him when he got ill: "We cycled with him almost every day." Martien got ill almost five years ago. For five years, his son and daughter took care of him at his home on the farm in Erp. "He insisted on staying home. It was pretty hard, sometimes on the edge, but we're glad we could do it", Anne says. Martien was almost 95 years old, but died unexpectedly on the 9th of May. "We celebrated his brother's birthday a day earlier."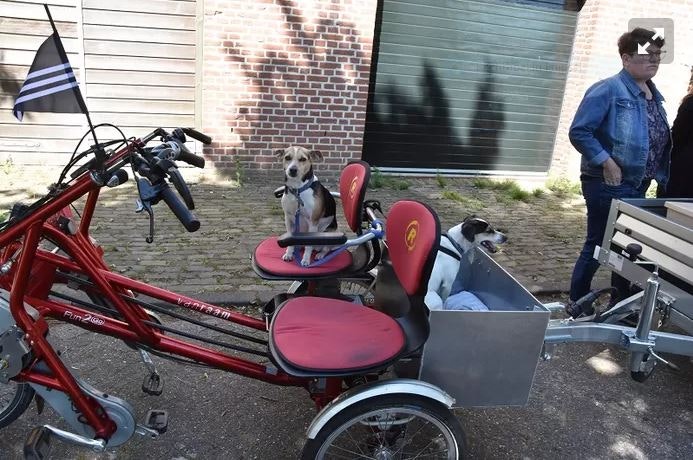 Bringing Martien to his last resting place with a trailer behind the duo bike was much nicer than in a hearse.
Anne (daughter of Martien)
On the duo bike to the cemetery
"We already discussed the hearse, but then we came up with the idea of the Fun2Go duo bike at the funeral. We'd already arranged the car, but bringing Martien to his last resting place with a trailer behind the duo bike was much nicer and so wecancelled the hearse."

After the family had put the coffin on the trailer and said their last goodbye to Martien in his own yard, they drove with about thirty people behind the duo bike to Martien's last resting place at the cemetery in Erp. The journey attracted a lot of attention in Erp.

Read the full article on the website of 'Brabants Dagblad' (in Dutch), using the button below.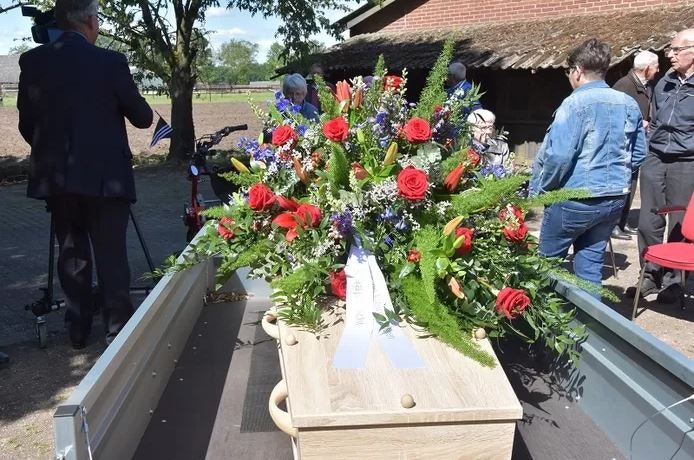 Funeral with the side by side bike
A number of photos were taken during the funeral in the yard of Martien's farm.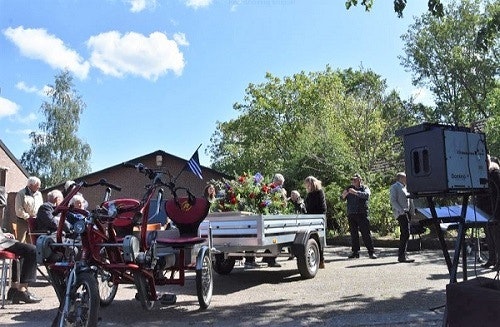 Funeral with the duo bike of Martien, photo: Anne van de Pals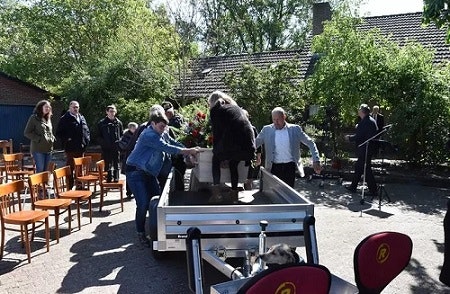 Martien's coffin on a trailer behind the duo bike, photo: Anne van de Pals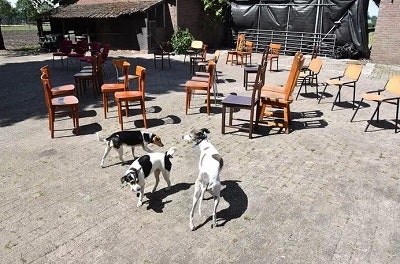 Farewell at the farm of Martien in Erp, photo: Anne van de Pals
Customer experiences Fun2Go
Van Raam receives impressivemessages from customers on a daily basis. We would like to share these experiences with you to show you what is possible when you can cycle safely (again) with the help of a special needs bike. Check out the experiences of customers, including those of the Van der Heijden family, with the Fun2Go duo bike below. Want to read more experiences? Then take a look at 'Customer experiences'.
;
Do you have any questions?
We are happy to assist you! Please check our contact page or contact us directly using the options below.