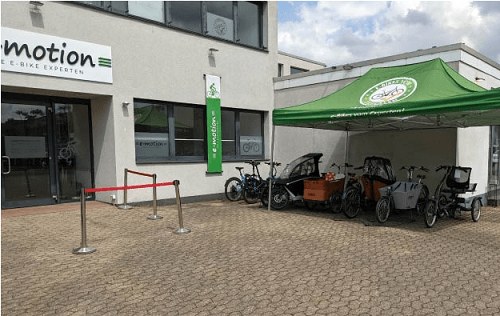 News
5 questions for Van Raam Premium Dealer Dreirad-Zentrum Köln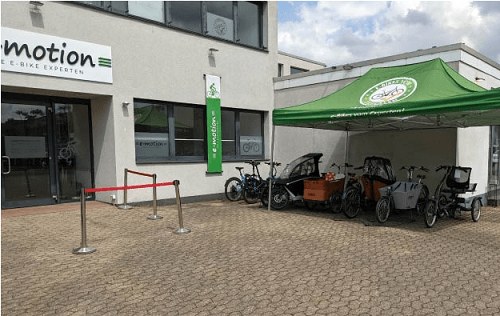 Dreirad-Zentrum Köln has been selling Van Raam bicycles since March 2010 and Christoph Dehlem has been managing director since June 2014. In this article, he answers some questions so you can get to know the company better and also find out what makes it so unique.
1. Why did Dreirad-Zentrum Köln become a Van Raam Premium Dealer?
Dreirad-Zentrum Köln was founded in March 2010 and since then we have also been selling Van Raam bicycles. Initially, this was done to increase sales as it appeals to a wider audience.
2. How do you help customers who are looking for a Van Raam bicycle?
Test ride
First of all, after booking an appointment, each customer gets a one-hour consultation. The customer can then take a test ride on all the bikes he or she wants to try out. Of course, we also respond to the wishes and needs of the customer and we can mount options and accessories. An appointment can be made by telephone or via the website.
Ordering process
After the consultation and the test ride, we will order the bicycle. We also have a number of Van Raam bicycles in stock. When the bike is delivered to us, we take care of the final assembly and deliver the bike to the customer. The adjustment of the bicycle is done on the customer's location, so the bicycle is completely adjusted to their wishes and needs.
3. How does Dreirad-Zentrum Köln help customers who already have a Van Raam bicycle?
We help customers who already have a Van Raam bicycle by (continuing to) provide service and carrying out any maintenance. They can also come to us for warranty issues and roadside assistance. If they want to buy a new Van Raam bicycle, they can trade in their old Van Raam bicycle with us.
4. What is your best experience of a customer with a Van Raam bicycle?
One of the best experiences I have had is making the elderly mobile again so that they can move around again. This is extremely important, especially for the elderly.
5. What makes Dreirad-Zentrum Köln unique as a Van Raam Premium Dealer?
Dreirad-Zentrum Köln is unique because we give expert advice, we are customer-oriented, we are competent and we offer a lot of service. For example, you can test all the bikes we have in stock, we offer on-the-spot maintenance for your bike, we have a pick-up service if necessary and we have a wide selection of Van Raam bikes in our showroom. 
Financing and insurance
In addition, we offer various financing and leasing options as well as an insurance option with ENRA.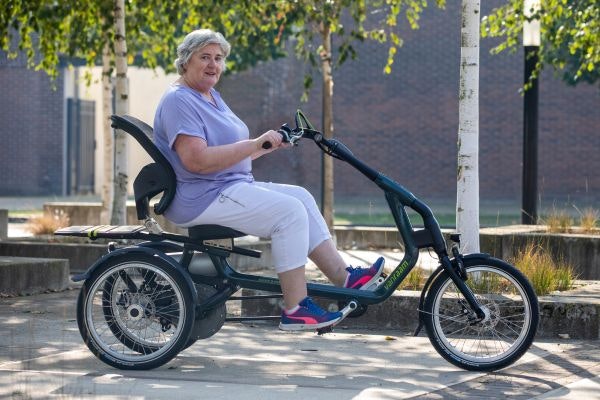 Christoph's favourite Van Raam bicycle: Easy Rider tricycle
My favourite Van Raam bicycle is the Easy Rider tricycle because of its unique riding characteristics, such as the unique bicycle frame and the comfortable seat.
Contact details of Dreirad-Zentrum Köln
The Dreirad-Zentrum Köln shop can be easily reached by car, bicycle or public transport. Free parking spaces are available in front of the shop.

You can find the contact information of Dreirad-Zentrum Köln on the dealer page.
More about Van Raam Premium Dealers
It is possible to order a Van Raam bicycle at a Van Raam Premium Dealer. A Premium Dealer has at least the following bicycles in his showroom:
The dealer has product knowledge and a specialist is present. Furthermore, a workplace and skills to perform service are present. Read more about the different types of Van Raam dealers. 
Get to know more Premium Dealers
Van Raam gives Premium Dealers the opportunity to introduce themselves in an interview of 5 questions. In this article you get an overview of all Premium Dealers who have answered these questions.
Do you have any questions?
We are happy to assist you! Please check our contact page or contact us directly using the options below.