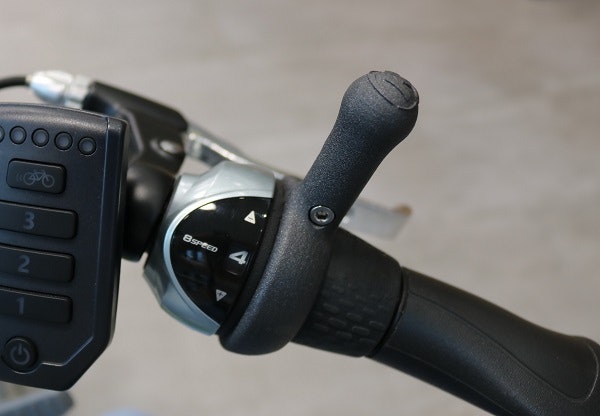 News
3D print bike gear lever for special needs bikes Van Raam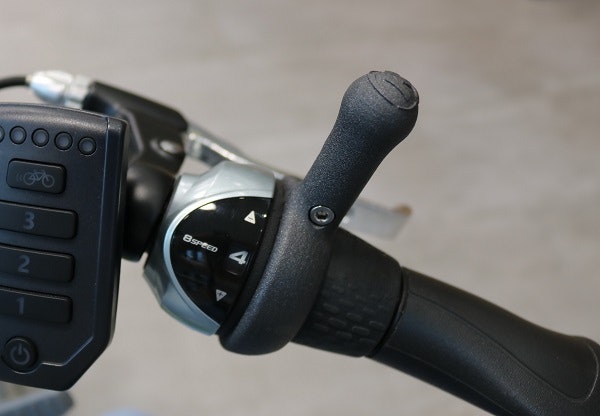 Many people use gears when cycling, which allows you to easily determine the pace at which you are cycling by setting the gears higher or lower. Despite this seems very simple, it is not always easy for everyone to change to a higher or lower gear, for example when you have less power in your hands. That is why it is possible to place a shift lever on the gear. Van Raam has recently developed its own 3D printed shifter. Curious? Read all about the 3D printed shifter for Van Raam's special needs bikes in this article.
What is a bike gear lever and what can I do with it?
A bike gear lever, or shifter, isa tool to lighten the handling of a bike gear. With the gears you can determine under which circumstances you can continue cycling at a normal speed, for example when you cycle up a hill or when you cycle against the wind. By setting the gear a little higher or lower, you can determine what you like to ride best and where you feel the least resistance. The shifter is meant to make it easier to change gears. By pushing the shifter forwards or backwards, the bike can be put into a different gear. You don't need to put much force to do this, you can do this for example with your palm or with a finger. So you don't need the full force in your hand to operate the shifter, which makes shifting the gears easy for people with little force in the hands, rheumatism or with one-sided control on the bike.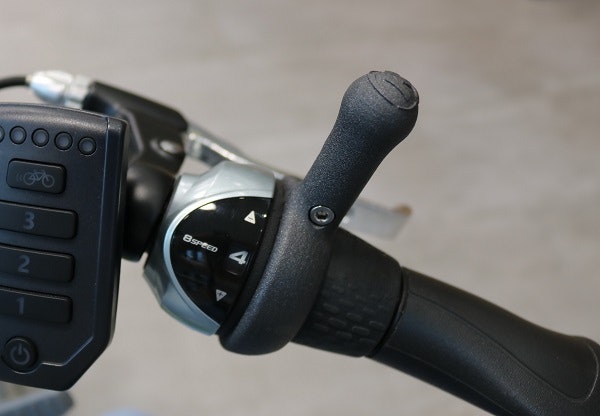 Van Raam 3D Print bike gear lever
Take a look at our 3D printing techniques and the road a gear lever takes from a 3D printer to a Van Raam bicycle! 
Tip: Dutch is spoken in this video, so feel free to turn on the subtitles for accompanying text and explanations.
Gear cycle handle Van Raam
The bicycle gear leverfits all Van Raam's special needs bikes (with the exception of the City walking aid and the Husky tricycle) and can be mounted on the bike as an extra option. When purchasing a Van Raam bike it is possible to choose for a bike gear lever right away, but if you already own a Van Raam bike and would like to purchase the shifter at a later time, it can also be retrofitted. Would you like more information? Please contact Van Raam or go to your nearest Van Raam dealer.
New 3D print bike gear handle Van Raam
We have recently replaced the old shift lever with the new 3D printed shift lever. Just like our bikes, the bike parts are always optimized and sometimes redesigned. While redesigning the shifter, we chose a handle that better meets the customer's ease of use, making it even easier for the rider to shift between gears. Also, the shifter is positioned differently than before, leaving more space for the hands on the handlebars. Because the gear shifter was manufactured using the production technique 3D printing, more was possible in terms of fitting and freedom of shape. This results in an ergonomically better shifter, which is more compact and fits better with the visual identity of the bike. In short, the shifter is more user friendly, shifts easier, has a better fit and has a nicer design.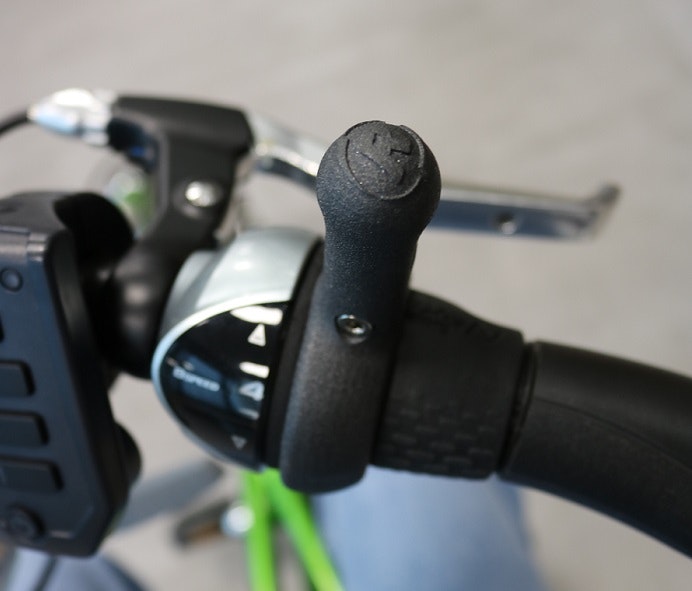 Images bike gear lever
Old gear shifter

The old gear shifter of Van Raam.

Design new gear shifter

The design of the new 3D printed gear shifter.

Design new gear shifter

The design of the new 3D printed gear shifter with acceleration.

New 3D print gear shifter

The 3D printed gear shifter attached to the bike.
Innovation: 3D print production technique
Innovation is very important at Van Raam. One of the innovative techniques used within the company is 3D printing. Therefore, 3D printing is a production technique that we have been using more and more recently, including the printing of bicycle parts. Curious about our 3D printers and which other parts we print with our 3D printers? Take a look at the article 'Bicycle parts from the 3D printer at Van Raam'.
Options and accessories Van Raam bikes
Do you have any questions?
We are happy to assist you! Please check our contact page or contact us directly using the options below.