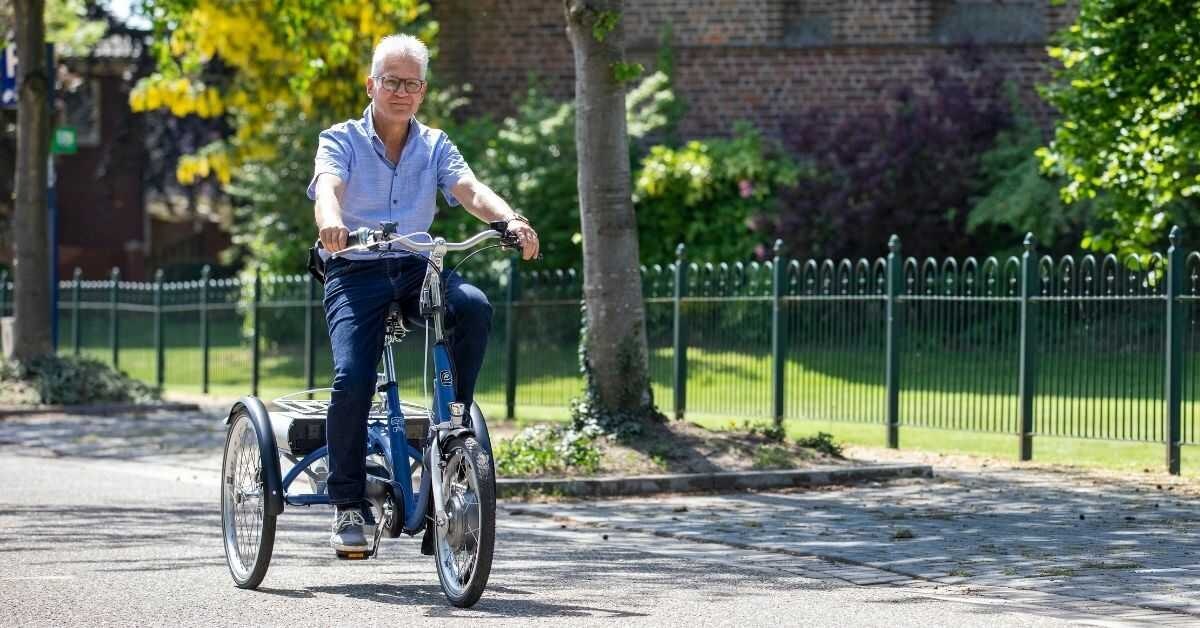 News
Unique riding characteristics of the Midi tricycle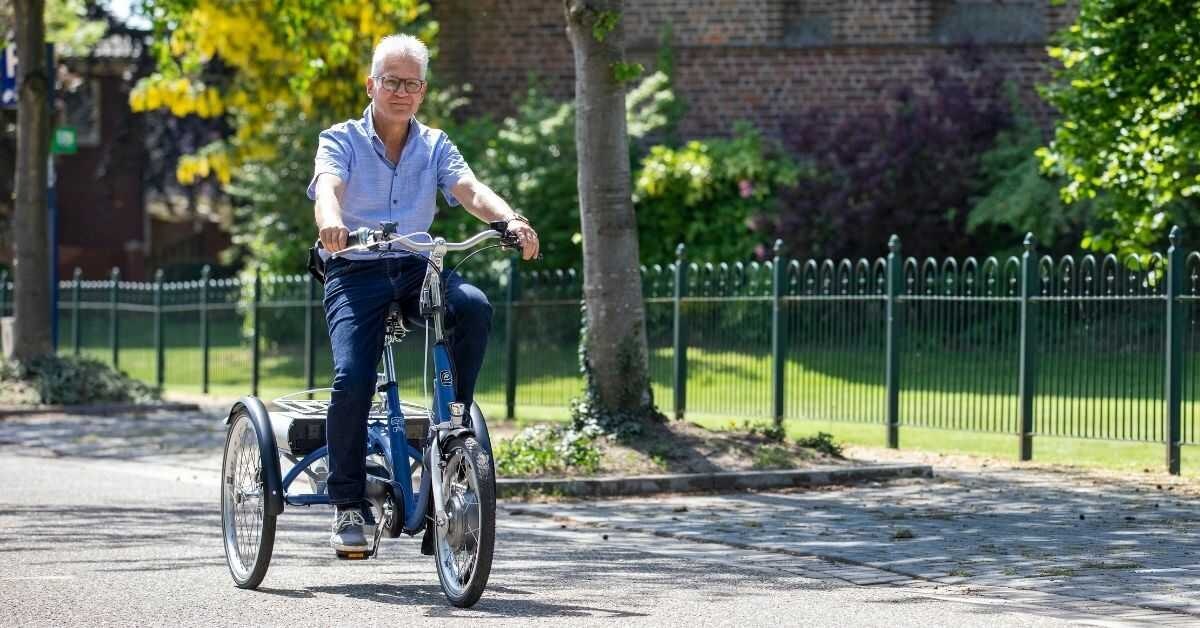 The Midi tricycle is a tricycle for children or smaller adults. This tricycle has a number of unique riding characteristics. Are you curious about what these characteristics are? Read and see the unique riding characteristics in this article.
Unique riding characteristics of the Van Raam Midi 3 wheel bike
The Van Raam Midi tricycle is a traditional tricycle; this means it has two rear wheels and one front wheel. The Midi is suitable for older children from about 8 years or smaller adults.

The trendy designed Midi is very steady due to the three wheels and therefore gives you the stability that a regular two-wheeler does not offer.
 
Read about the 5 unique riding characteristics of the Midi 3 wheel bike here.
1. High, stable seating position
On the Midi tricycle you have a high seating position, just like a regular bike with two wheels. This gives you a good view of traffic and the surroundings, which contributes to a safe bike ride.

Thanks to the three wheels of the Midi, you sit in a very stable position and you can keep your balance well. You do not have to keep your own balance, which is the case with a regular bike with two wheels. It does take some getting used to when cycling on a 3 wheel bike, because it cycles very differently from a regular bicycle. In the article 'How to ride on a trike bike?' you can read and learn more about cycling on a bicycle with three wheels.
2. Agile and smooth-running
The Midi tricycle is a relatively manoeuvrable bicycle, because the Midi has one front wheel and because Van Raam bicycles are equipped with a differential.

The Midi is also light to ride and steer, which makes cycling with a disability easier. You can also choose gears with, for example, a freewheel or back-pedal brake.
3. Getting on and off the Midi safely
Getting on and off the Van Raam Midi 3 wheel bikeis very easy. The Midi has an accessible entry and thanks to the three wheels you don't have to keep your balance. The Midi is standard equipped with a parking brake, which prevents the bike from rolling away when you want to get on or off the tricycle.
 
Optionally, you can choose an extra low and wide entry, which makes getting on and off even easier.
4. Easy to operate
The Midi tricycle is very easy to operate, so everyone can just cycle away on it. There are no unnecessary buttons on the Van Raam tricycles, and they have no functions in illogical places. There are many comfort-enhancing options available, with which you can personalise the 3 wheel bike.

If you cannot figure it out or if it is not clear how something works? The user manual for the Midi explains almost everything. You will find the user manual on the product page of the Midi under the heading 'Price/Documentation'.
5. Modern and up-to-date
The Midi is a modern and trendy tricycle. At Van Raam we are always innovating, improving and optimising our bicycles and work processes. That is how we keep our bicycles up-to-date. The Midi has regularly been given a new and modern design. In the article 'New design for the Maxi and Midi tricycles' you can read that the stickers on the frame have been changed and that several parts have been given a fresh, different colour. The frame of the Midi has a standard colour of violet blue matt (RAL 5000). The chain cases are injection molded instead of vacuum-formed, which makes it stronger and less likely to discolour.
Electric tricycle Midi
Each Van Raam bicycle is available with many options to fully customize the bicycle. The Van Raam Midi 3 wheel bikecan also be equipped with pedal assist. Van Raam has its own electrical pedal assist system, the Silent system. Not only the motors, but also the batteries, the controller, the smart display and the software itself are developed by and for Van Raam. The system is known for its simple operation, a starting aid and the possibility to cycle backwards.
 
In addition, Van Raam provides all bicycles that are equipped with pedal assist as a Smart E-Bike. With a Smart E-Bike, your bicycle is connected to the internet. It is a connected E-Bike that communicates via the Smart Battery. The additional features, such as remote information about your bicycle and battery, 'Find my bike' and receiving battery alerts are available in the free Van Raam E-Bike App.
Making a test ride with the Midi 3 wheel bike
Would you like to try out the Midi tricycle after reading this article? This is possible during a free test ride at Van Raam in Varsseveld, the Netherlands. During the test ride you can test the unique riding characteristics of this 3 wheel bike yourself.

Not able to come to Varsseveld? It is also possible to make a test ride at some Van Raam dealers. Please contact a local dealer for more information.
More information about the Midi?
Photos, videos, customer experiences, technical specifications and much more information can be found on the Midi product page.
Do you have any questions?
We are happy to assist you! Please check our contact page or contact us directly using the options below.