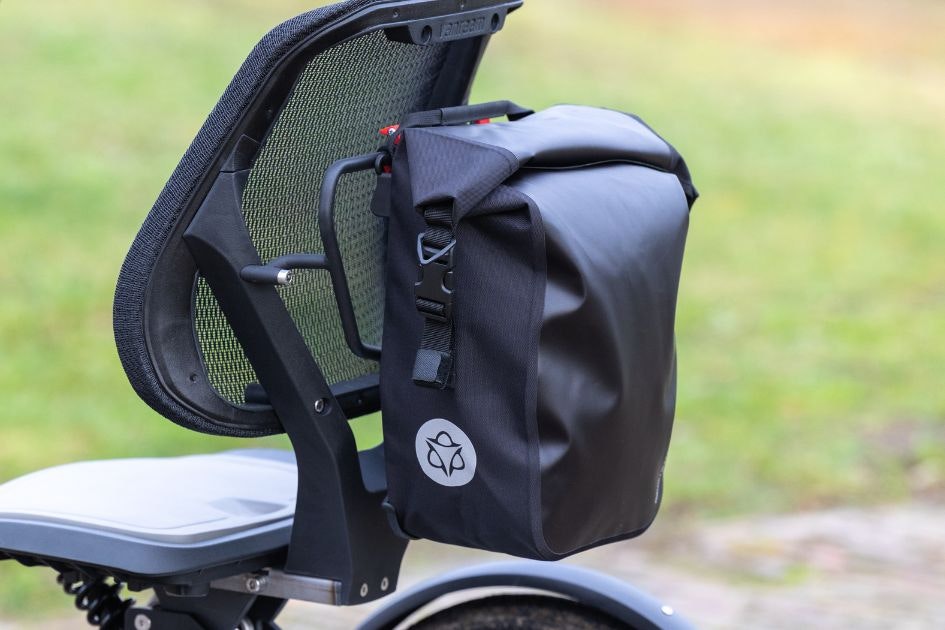 News
Pannier bag for the Easy Rider Compact tricycle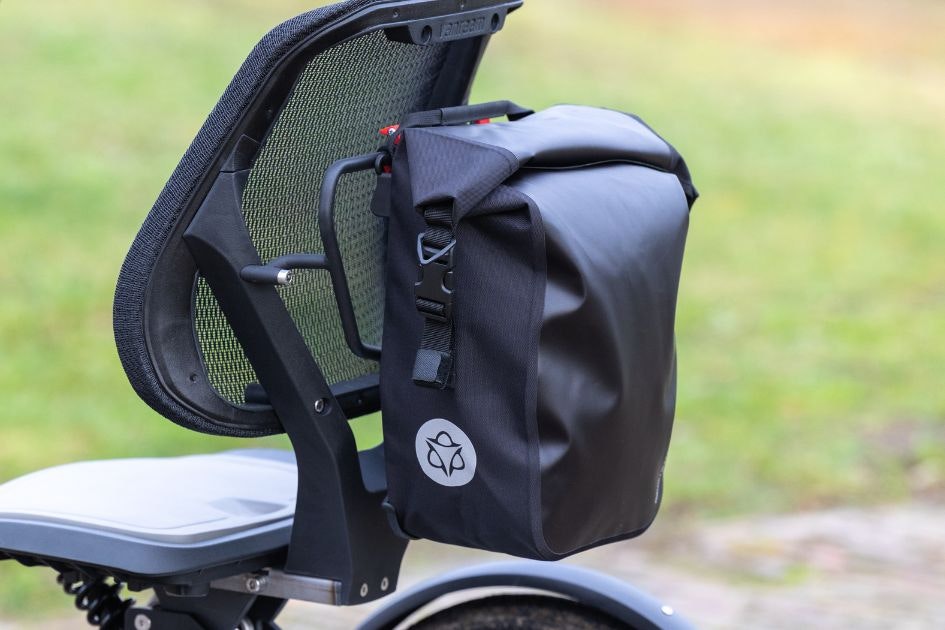 The Easy Rider Compact has a luggage frame on the back to which a single-sided pannier bag can be attached. Read more about it in this article.
Luggage rack suitable for most panniers
Most single-sided panniers can be attached to the luggage frame. The frame is suitable for panniers with systems such as Quick lock and Klick fix.Well-known brands such as Vaude, Klickfix (Specialized, Agu), Basil, and Ortlieb fit, among others, on the luggage rack.

Panniers with these systems can easily be attached and removed from the frame. This allows you to simply take the pannier, for example, to a supermarket to carry groceries or personal belongings.
Video: Attaching and removing pannier bag on the Easy Rider Compact
See in the video below how to easily attach and also remove the pannier from the luggage frame of the Easy Rider Compact.
Optional pannier bag available
Van Raam has a pannier bag in the assortment that you can order through a Van Raam dealer. This pannier bag has a capacity of 17 liters and is 26 cm wide, 43 cm high and 15 cm deep. Check the price of the pannier on the price list of the Easy Rider Compact. This can be found in our bike configurator or on the product page.
Easy Rider Compact tricycle
The Easy Rider Compact is a tricycle specifically designed for small adults and large children. The compact size makes the bike very maneuverable and easy to store.

The Easy Rider Compact has several benefits. These include:
Very compact

Low step trough

Very maneuverable by small turning circle

Cycles easier than traditional tricycle

Less strain on back, neck, shoulders and wrists
Do you have any questions?
We are happy to assist you! Please check our contact page or contact us directly using the options below.