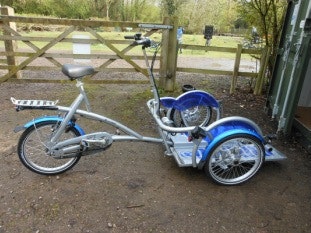 News
Experience wheelchair transport bike Velo Plus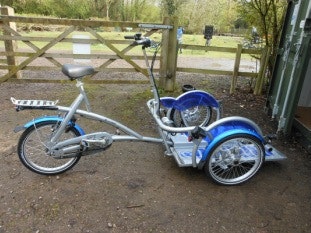 You Can Bike Too is an organization in England that people with disabilities and their families enables to use different special needs bikes.
This organization also has some Van Raam bikes. In the attached report you can read their experiences with the Velo Plus wheelchair transport bike . 
The Velo Plus wheelchair bike Van Raam is especially suitable for wheelchair users who remain seated in their own wheelchair while cycling. Convenient tilt ramp allows the user to easily reverse onto the wheelchair bike. With easy and safe locking the wheelchair transporter is quickly ready to use. The special construction ensures stable handling and comfortable cycling.    We are seeing increasing worldwide interest in doing activities with people with disabilities outdoors. In the Netherlands people are more used to cycle and  the participation of people with disabilities in the society is more common than in a lot other countries .  Van Raam has many decades of experience with this type of bike that has continuously developed. Now we see a great interest from all over the world in this special wheelchair transport bike.
Do you have any questions?
We are happy to assist you! Please check our contact page or contact us directly using the options below.