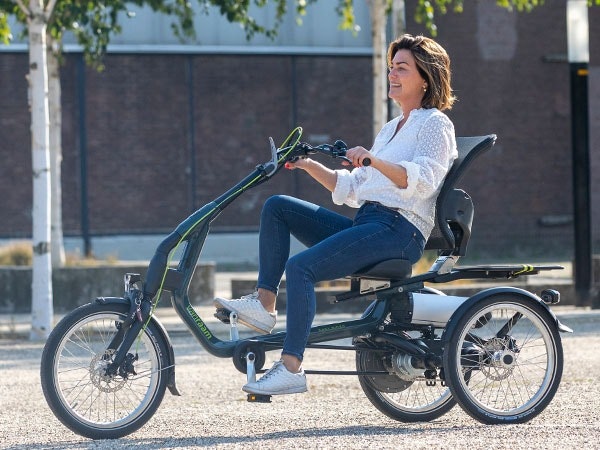 News
Electric trike, tricycle with pedal support for adults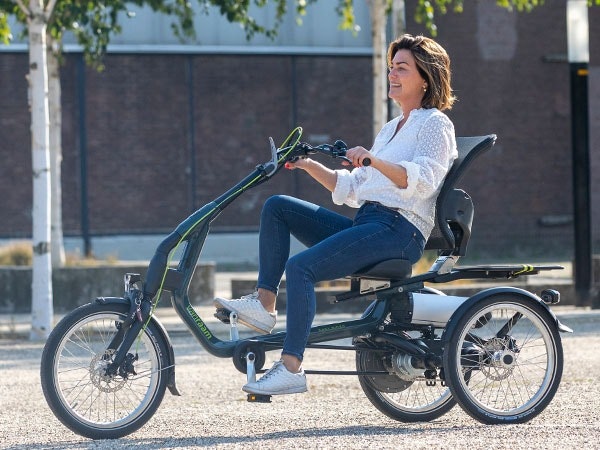 The Easy Rider tricycles from Van Raam special needs bikes distinguish from traditional tricycles.
Their comfortable seating position and stable handling make the Easy Rider bikes unique. Because the Easy Rider tricycle for adults has a comfortable seat with backrest in place of a saddle you have good support in the back and you can relax. The seating of the Easy Rider tricycle is entirely adjustable to your needs. Because you sit lower on this tricycles your center of gravity is also lower, therefore  the special bike is more stable and easier to control.
Electric motor for power assist on tricycle trike for adults
The optional auxiliary electric motor for power assist on the Easy Rider Trike make it even easier to travel long distances or the electric motor support you  on hills or by heavy headwind.  We see that through the addition of the electric pedal support motor on the tricycle people reach an larger social environment on their own. Because the back of the trike has sufficient opportunities for baggage, the Easy Rider tricycle for adults is also used to do some shopping. With the modern design of the tricycles and the large amount of different colors ( in any desired color that's available) the Easy Rider trike is also a very sporty bike and beautiful to see.
Stable cycling with low step through on tricycles
The Easy Rider tricycle for adults has by its special construction of the frame, a low step through and a unique riding position. Through the semi recumbent bicycle seat position and the lower seat you cycle in a special way. Stability is much higher than a conventional tricycle, with a good back support, you are easily capable of cycling long distances.

Read everything about electric pedal support (Pedelec) for this bike. 
Do you have any questions?
We are happy to assist you! Please check our contact page or contact us directly using the options below.