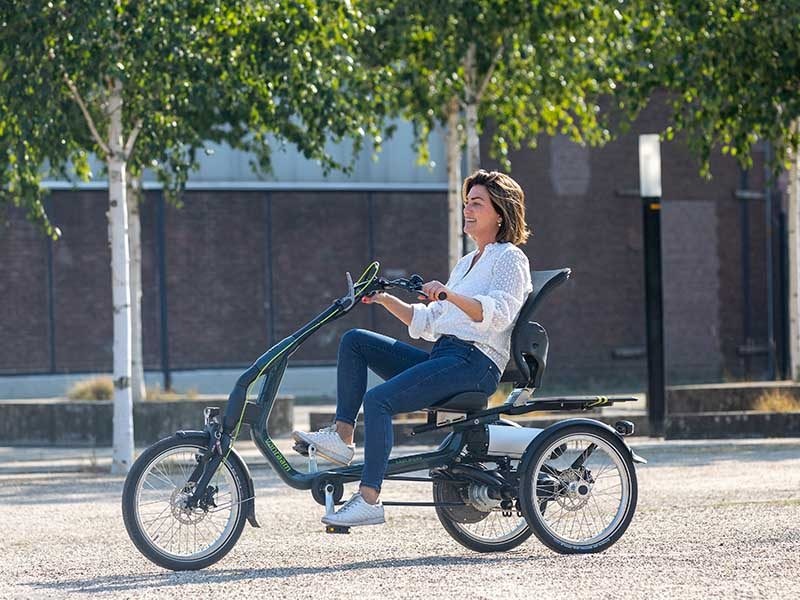 News
Discover the renewed Easy Rider tricycle for adults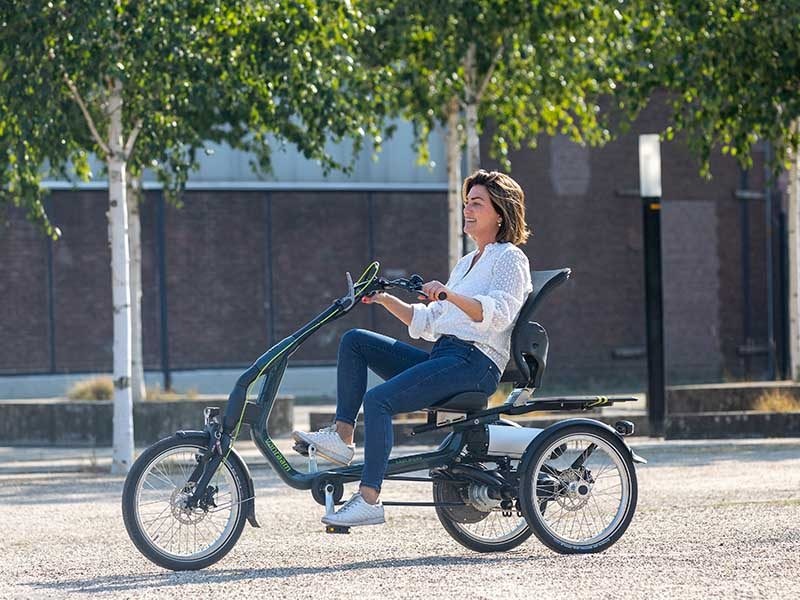 The Easy Rider adult tricycle has been completely renewed. In addition to the new, modern aerodynamic design, this third generation tricycle also has renewed ride characteristics. The Easy Rider is available from 1-1-2021. Discover the Easy Rider here.
The new Easy Rider tricycle
The renewed Easy Rider tricycle with seat has a low entry and is very easy to ride on. The comfortable seat has adjustable back support, tailbone relief and raised edges on the side. This provides better sitting comfort and lateral support and gives a stable and secure feeling. The seat is easily adjustable with the quick-release lever.

The new design of the Easy Rider seat tricycle has a sporty look, partly due to its hydroformed frame parts. Almost all of the entire wiring runs through the frame, which contributes to the appearance of the tricycle and gives the cables extra protection. The new Easy Rider version has a chain hose instead of a chain guard, which not only contributes to the beautiful design but is also practical. The Easy Rider has the standard colour (RAL 7026) Granite grey and also has a number of optional colours.
Video: Getting to know the new Easy Rider
Take a look at the renewed Easy Rider in the teaser and productvideo below.
​Also electric available
With optional pedal support, the Easy Rider Easy Rider will be equipped with a HT motor in the rear swingarm with the power directly on the rear axis. The Easy Rider adult tricycle also has an external charging port in the backrest of the seat. With this easy to reach charging point the battery can be charged directly without removing the battery from the bike.
For whom?
The Easy Rider is designed for adults who want to ride a tricycle comfortably and with a stable and secure feeling. The Easy Rider is available in the sizes Medium (standard) and Large, making the bike suitable for both small and large adults. The tricycle is capable of carrying up to 140 kg by default.
Read more about the renewed Easy Rider tricycle
On the product page of the Easy Rider you can find all technical specifications. In addition, you can find the advantages of the bike and you can view photos. The price can be found on the price list and the price depends on the possible options. You can find the different options in the online configurator.
Do you have any questions?
We are happy to assist you! Please check our contact page or contact us directly using the options below.