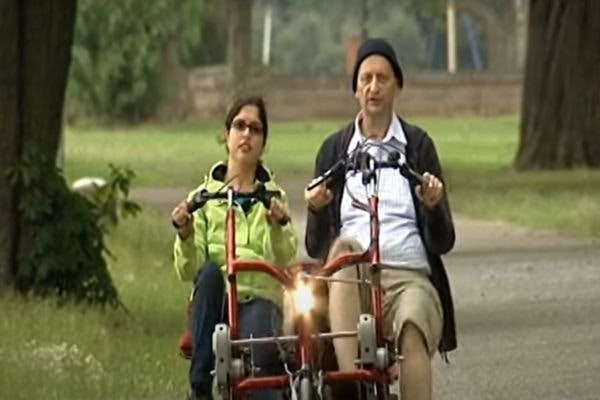 News
Bikes for people with disabilities on German TV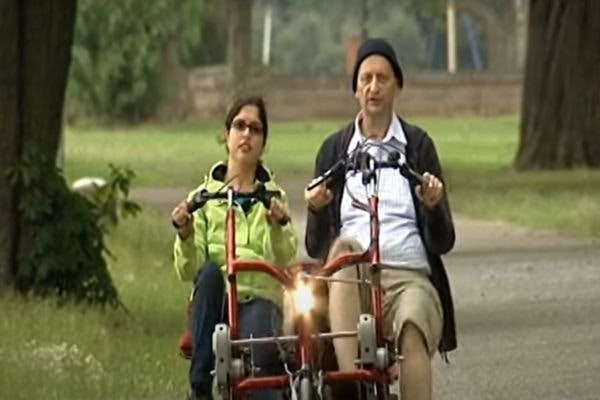 There was an item of a quarter on German TV from Van Raam bikes for people with disabilities.
In this item there is drawn a picture of two people with a disability who want to ride a bike. A woman of 36 who has balance problems and  little power. You see her on the Easy Rider pedelec tricycle for adults, and together with her partner on the Fun2Go side by side tandem with pedal assistance.
 In the other part  there is drawn a picture of a young boy who has a rare muscle disorder. You see how he is mobile with the Easy Rider Small. The item has the title: New Freedom on three wheels.
Special Needs bikes
In this item you see also a picture of Van Raam bikes. You see the tricycles for adults and children, wheelchairbikes, wheelchair transport bicycles, side by side bikes and other special bikes with and without pedal assistance  In the report you will see what a special needs bike means for someone with a disability.

On the YouTube channel of Van Raam you will see several videos of the special needs bikes produced by Van Raam.
Do you have any questions?
We are happy to assist you! Please check our contact page or contact us directly using the options below.