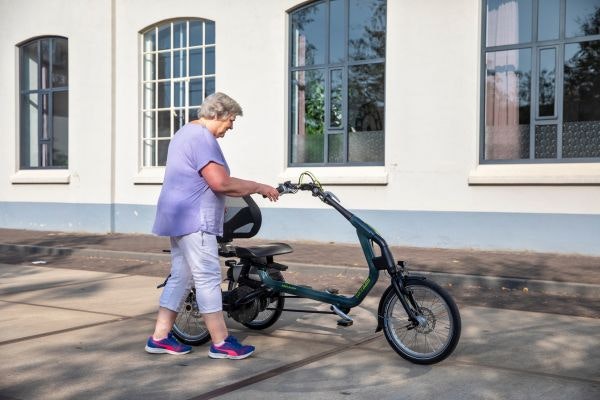 News
Bought a Van Raam bike? Read 5 useful tips here!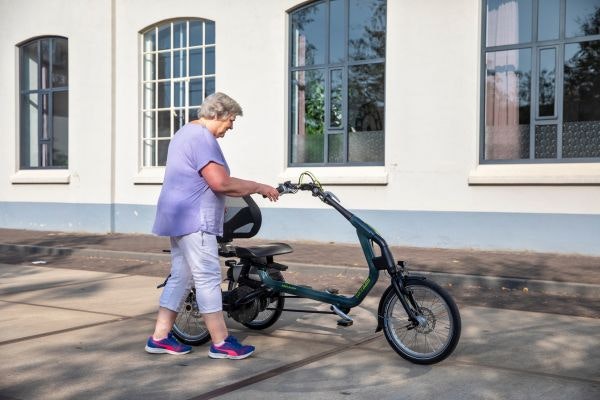 You have bought a Van Raam bicycle! First of all, Van Raam wishes you a lot of cycling pleasure with your new bike. In this article, we give you some practical tips on what to keep in mind after buying your bike.
Tip 1. Learn to ride on your adapted bike
Maybe you cycle away on your new Van Raam bike, then that's great. But many people have to get used to cycling on an adapted bicycle. So don't cycle too fast at first and practise regularly in calm, flat surroundings. With a tricycle, for example, you are wider because of the three wheels and steering is a bit different than on a two-wheel bike. More tips on learning to ride a tricycle can be found in the article 'Cycling on a tricycle for adults'.
Tip 2. Read the user manual of your bicycle thoroughly
When you purchase your Van Raam bicycle, you will receive a user manual. This manual contains all the information about your bicycle. You can read how to adjust your bike, information about the electrical system and much more. Have you lost your manual? The manual can be found on the product page of your bike under the heading 'Price/Documentation'.
Tip 3. Make sure your Van Raam bike is properly stored
Once you have your adapted bike at home, it is important that you make sure it is properly stored. The place where you can store your bike depends on your living situation. It is best to store your bike indoors. This can be a shed or a storage room. In any case, it is important to keep your bike dry. If indoor storage is not an option, Van Raam also offers bike covers for the Easy Rider tricycle and Fun2Go duo bike.It is also possible to purchase a separate storage unit from various suppliers.
Tip 4. Decide whether you want to insure your bike
You can have your bicycle insured. This insures your Van Raam bike in case of theft or damage, for instance.
Tip 5. Maintain your bike properly
To keep your bike in optimal condition, you need to do regular maintenance on your Van Raam bike. For instance, you can regularly wipe the frame of your bike with a damp cloth and clean and preserve the chain yourself. You should also have your bike serviced by your dealer. In your bike's user manual, you'll find all the information about maintenance you can do yourself and when you should take your bike to the dealer. Read more about maintenance.
Extra tip!
Are you following us on YouTube and our social media channels? We regularly post information about our bikes, instruction videos and new developments.
Do you have any questions?
We are happy to assist you! Please check our contact page or contact us directly using the options below.