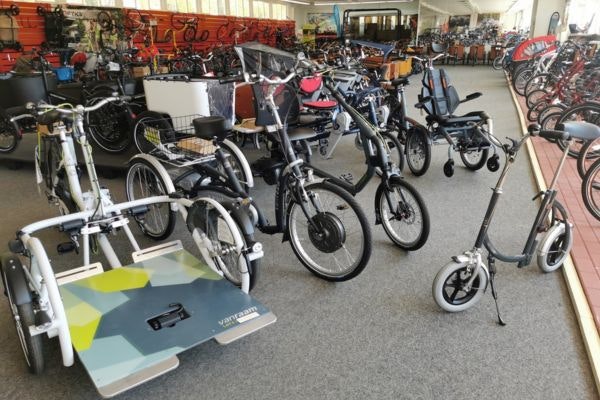 News
5 Questions for Van Raam Premium Dealer Gateway GmbH Beosport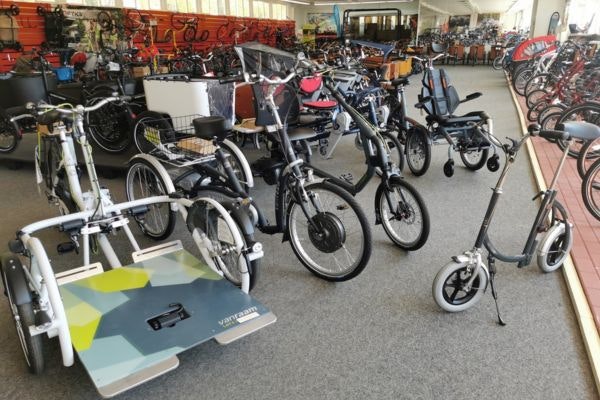 Alexander Baldow has been a salesman for electric tricycles at Gateway GmbH Beosport since August 1, 1994. In this article he answers some questions so that you can get to know the company better and also learn what makes it special.
1. Why did Gateway GmbH Beosport become a Van Raam Premium Dealer?
We have been a Van Raam dealer since the 1st of January 2021. We are a specialist for high-quality bicycles. Van Raam as a TOP brand simply belongs to it. Gateway GmbH Beosport is the specialist for tricycles and special needs bikes in Gelsenkirchen-Buer/Ruhr area.
2. How do you help customers who are looking for a Van Raam bicycle?
Test ride
We have a large indoor and outdoor test track. You can try out bikes at your own pace. Even a long journey is worthwhile with us. After a test ride, take your time to make your decision. It is often a question of large sums of money. You might want to sleep on it. With us, this is absolutely without obligation.

We offer different saddles and pedals. Special solutions are usually no problem for us.
Purchasing
Tricycles are our speciality and we have a huge selection of tricycles from the leading manufacturers. The many tricycles can be tested in peace and quiet and extensively in our XXL hall. Of course, you will receive advice without any obligation.

We can put together the Van Raam bike you want just the way you like it, or you can choose a bike directly from our stock. If the bike is in stock, it can be taken directly. Some of the bikes are relatively large and delivery is of course also an option by arrangement.

A telephone consultation is possible in advance. It is worth travelling a little further to see us, as we have a lot to show you.
You can try out bikes at your own pace.
Alexander Baldow
3. How does Gateway GmbH Beosport help customers who already have a Van Raam bicycle?
We help customers who have Van Raam bikes with maintenance and warranty work is also possible.
4. What is your best experience of a customer with a Van Raam bicycle?
The incredibly high satisfaction of customers who have chosen Van Raam is remarkable.
5. What makes Gateway GmbH Beosport unique as a Van Raam Premium Dealer?
A financial purchase is possible with us thanks to "Finance a Bike" from the Volkwagenbank. When you come to us for a bike, you can first look at it, test it by taking a test ride and then take the bike with you. We also have the Van Raam bikes in stock.

We also offer an insurance option. We are very happy to work with ENRA Insurance. Very uncomplicated and customer-friendly.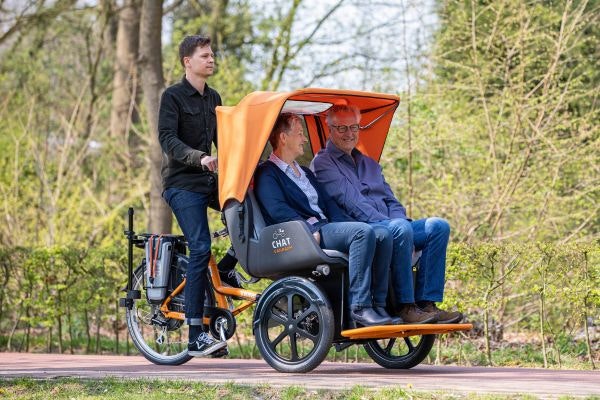 Alexanders favorite Van Raam bicycle: Rickshaw Bike Chat
These wheels are extremely popular and unique in this quality.
Contact details of Gateway GmbH Beosport
We are very easy to reach. We offer over 50 parking spaces with a large exhibition. The parking spaces are free of charge. You can find the contact information of Beosport on the dealer page.
More about Van Raam Premium Dealers
It is possible to order a Van Raam bicycle at a Van Raam Premium Dealer. A Premium Dealer has at least the following bicycles in his showroom:
The dealer has product knowledge and a specialist is present. Furthermore, a workplace and skills to perform service are present. Read more about the different types of Van Raam dealers. 
Get to know more Premium Dealers
Van Raam gives Premium Dealers the opportunity to introduce themselves in an interview of 5 questions. In this article you get an overview of all Premium Dealers who have answered these questions.
Do you have any questions?
We are happy to assist you! Please check our contact page or contact us directly using the options below.