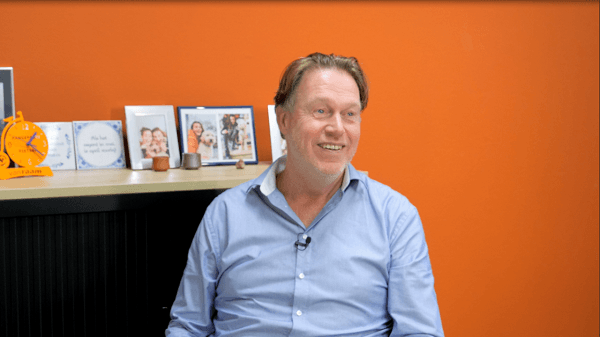 News
5 questions to Van Raams Sales and Marketing Manager - Video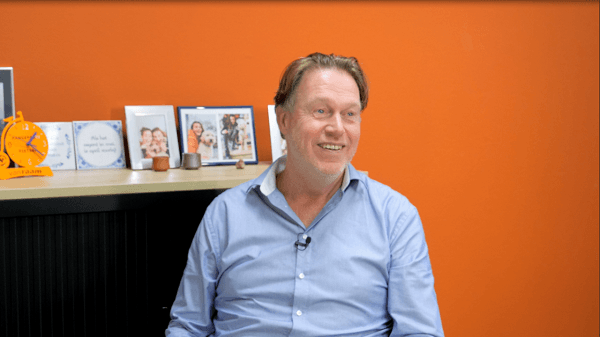 Marnix Kwant is Sales and Marketing Manager at Van Raam. Get to know him better in this article with a video in which he is asked 5 questions.
Video: 5 questions for the Sales and Marketing Manager
Tip: Dutch is spoken in this video. Feel free to turn on the subtitles for accompanying text and explanations. 
Questions and answers from the Van Raam Sales & Marketing Manager
In the video above Marnix Kwant was asked 5 questions, read his answers here:
1. Can you introduce yourself?
"My name is Marnix Kwant and I have been working at Van Raam for 11 years as a Sales and Marketing Manager."
2. What makes it interesting to work at Van Raam?
"What I like so much is that no day or year is the same here. I have been working here for eleven years now. We started with 80 employees in less than 5,000 square meters of production space and now employ 350 people in 30,000 square meters. We are always developing and have expanded to many countries and continents since I have been here. What I love most is that we do it all for a product that makes a difference to people."
3. What is a common prejudice about your work?
"A prejudice about my job, that I actually enjoy, is that I just sit behind social media, surf the Internet and go on fun international trips where all we do is drink and party. I always fight that by telling people: you could have applied. There are other positions in this department, so go ahead and apply."
4. What is your most memorable Van Raam-moment?
"There are actually several, my main focus is to distinguish moments with end users, which often leave the biggest impresion. Once there was a volunteer who wanted to buy a bicycle from us with a fundraiser; he had cancer and would die very soon. The entire Research and Development team built a miniature bicycle. When I handed it to him, he said: "Thank god, no I can die," indicating how important the bicycle was to him in this case. But also on the rides I sometimes do privately with consumers, you hear how important the bicycle is. 

The other moment I've really enjoyed are the pitches I've had the opportunity to do or the awards we've won, like the Smart People Award, the Koning Willem 1 award, where we and the team deliverd a really nice presentation."
5. What is your favorite Van Raam bike?
"I have two favorite bikes at Van Raam. My personal preference is the Easy Sport because it steers so well, offers a comfortable seating position and is not really a standard bike for people with disabilities. I actually think the most fun bike for our target group is the Fun2Go, because it brings so much fun to a large group of people who would otherwise never be able to ride a bike."
Marnix favorite bike: Easy Sport
The Easy Sport is an ideal tricycle for sports-minded people, who want to ride comfortably. This recumbent trike can be usedfor both sports and recreation. The ergonomic seating, with adjustable seat height and the seat angle, ensures optimum support. The frame suspension guarantees extra comfort. The cycling position with the handlebar below places hardly any burden on the back, neck, shoulders and wrists. With the adjustable length and having various options, this recumbent tricycle can be used to suit everyone's needs.

Read more about the Easy Sport on the productpage.
Series: 5 Questions to - Get to know Van Raam employees
Van Raam would like to give employees the opportunity to introduce themselves in an interview of 5 questions. Get an overview of Van Raam employees who have answered these questions in this article.
Do you have any questions?
We are happy to assist you! Please check our contact page or contact us directly using the options below.