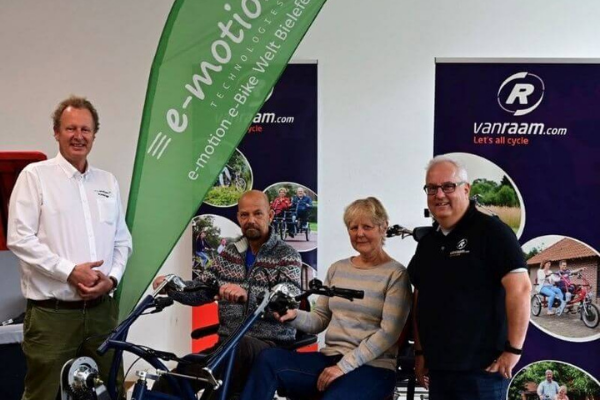 News
5 questions for Van Raam Premium Dealer E-Bike Welt Bielefeld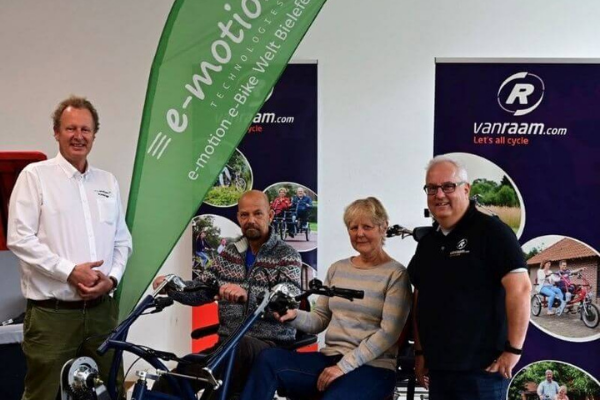 Nina Inderhees has been a salesperson at E-Bike Welt in Bielefeld since June first of 2017, which has been around since February 2016. In this article, she answers some questions so you can get to know the company better and also find out what makes it so special.
1. Why did E-Bike Welt Bielefeld become a Van Raam Premium Dealer?
Because we can best demonstrate the Van Raam products in sales, we areconvinced of the quality and want to present a large selection. We have been selling Van Raam bicycles since February first, 2016. We are a team of seven employees and two interns. 

Our shop concept is open and cross-divisional, but the Dreirad Zentrum is spatially separated from the two-wheeler area - but the workshop is always accessible to both areas. I would say that we have a good atmosphere, that we can count on each other and that competence and good humour go hand in hand. 
We also offer test rides in familiar surroundings at home.
Nina Inderhees
2. How do you help customers who are looking for a Van Raam bicycle?
Test ride
An appointment can be made by telephone or online. We also give spontaneous adivce. An appointment usually last about 1 - 1.5 hours and takes place bothinside and outside. We also offer test rides in the familiar surroundings of your home. During the test ride, we assemble all options that are requested, this is always possible thanks to our flexible workshop.
Purchasing
Sometimes bicycles are ordered on the day of the test ride, sometimes with a delay, then by phone or by e-mail. Customers sometimes come a second time and order then. We pass on the order confirmation from Van Raam and the delivery week. We contact the customer when the bike is assembled in our shop and ready for delivery. A delivery date is agreed, or the customer collects his order directly from us. We also have various Van Raam bicycles in stock. 
3. How does E-Bike Welt Bielefeld help customers who already have a Van Raam bicycle?
We offer a pick-up and delivery service in case of damage or for inspection. We are also happy to help you by phone and e-mail at any time in case of problems.
4. What is your best experience of a customer with a Van Raam bicycle
I often have customers who are very immobile due to illness or an accident, that call me after buying a tricycle and tell me that the purchase was the best decision they ever made. 
Customers calling me and saying that the purchase wat the best decision they ever made.
Nina Inderhees
5. What makes E-Bike Welt Bielefeld unique as a Van Raam Premium Dealer?
Our pick-up and delivery service and the possibility of a test ride at the customer's own location. A (Van Raam) bicycle can also be traded in with us.
Financing and insurance
We offer purchase, leasing and financing as well as an instalment plan. We offer an insurance option through ENRA.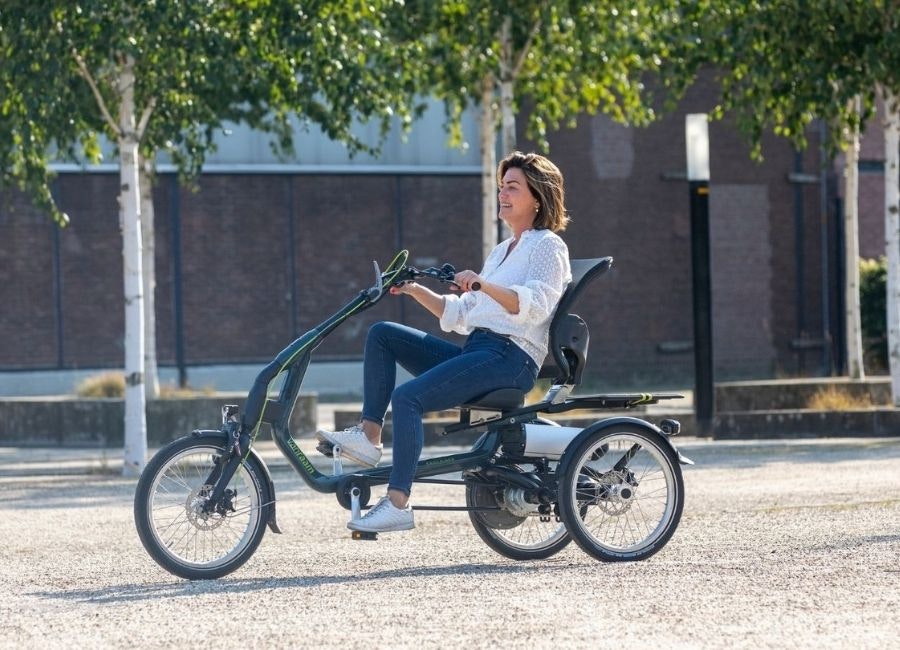 Favorite Van Raam bicycle of Nina: Easy Rider tricycle
The possibilities of use, the further development of the tricycle. The quality is simply unbeatable - so far I have almost only satisfied, happy customers. 
View contact details of E-Bike Welt Bielefeld
We have a large courtyard with free parking. Also the tram stop from line 1 Schildesche is only 200 m away. 
More about Van Raam Premium Dealers
It is possible to order a Van Raam bicycle at a Van Raam Premium Dealer. A Premium Dealer has at least the following bicycles in his showroom:
The dealer has product knowledge and a specialist is present. Furthermore, a workplace and skills to perform service are present. Read more about the different types of Van Raam dealers. 
Get to know more Premium Dealers
Van Raam gives Premium Dealers the opportunity to introduce themselves in an interview of 5 questions. In this article you get an overview of all Premium Dealers who have answered these questions.
Do you have any questions?
We are happy to assist you! Please check our contact page or contact us directly using the options below.