Customer experiences
Customer experience OPair wheelchair bike - Peter Crain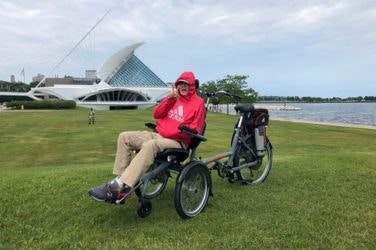 Peter's sister Jenny was an olympic marathon runner but after an accident, she suffered brain damage. Now they spend a lot of time together in the summers with the two of them and the OPair wheelchair bike. Peter tells us more about their experiences (including video).
Experiences OPair wheelchair bike
Peter: "My sister was an Olympic hopeful marathon runner and part of the USA Track and Field Team. Twelve years ago she was struck by an auto while on a run. Now she has brain injuries. My sister and I spend our summers on her OPair wheelchair bike. Truly an amazingly well engineered product! Nothing better on the market."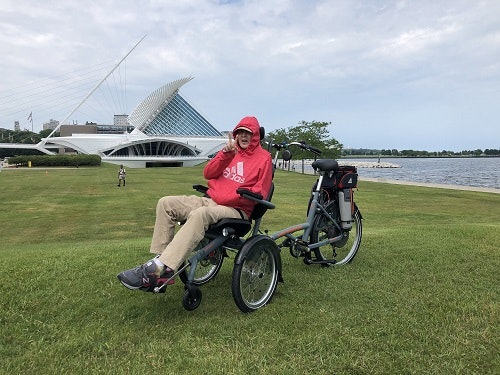 Peter Crain - Minneapolis
Type: OPair Wheelchair bike