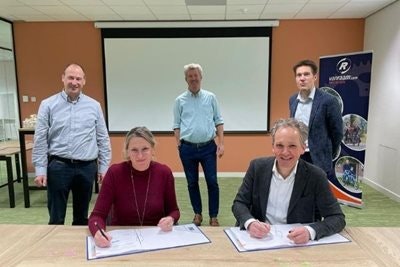 News
Van Raam expands to Poland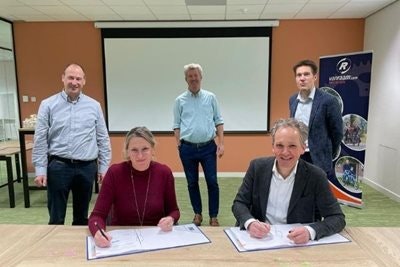 Van Raam took over a factory in Wykroty (Poland) in order to meet the high demand for special needs bikes.
Take-over of factory in Poland
The factory in Wykroty (Poland) (760 km from Varsseveld), just across the German border at Görlitz/Dresden is 6,500 m2 and stands on a plot of about 5 hectares. This factory was until recently owned by Royal Lovink Industries of Terborg.

On Monday December 14th (2020), was the signing moment and both the managements of Van Raam and Lovink signed. The official name will be Van Raam International Sp. Z o.o. Van Raam International also has its own logo.
 
Dirk Jan van den Hout (director of Lovink) is pleased that the building in Wykroty is being taken over by another company in the Achterhoek (the region where Van Raam is located) just as Lovink is, and he has put together a nice package for the directors of Van Raam. In addition to the building, Van Raam will also take over a part of the staff.

The management of Van Raam (Marjolein Boezel, Jan-Willem Boezel and Ronald Ruesink) is also very happy with this big step. The 13.500 m2 building in Varsseveld where Van Raam has been located since 2019, has already become too small due to the great demand for special needs bicycles. So, Van Raam was looking for expansion opportunities.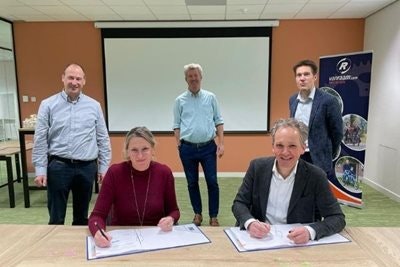 We are very happy with this big step and think we can handle the extreme demand for Van Raam bicycles worldwide.
Activities and possibilities
Work that can be carried out in the course of 2021 both in Varsseveld (the Netherlands) and in Wykroty (Poland):
Blasting and powder coating of frames

Bicycles assembling line (a.o. Fun2Go duo bike and Easy Rider tricycle)
The Van Raam culture, working methods and employment will remain in Varsseveld. The growth is also facilitated from Poland.
High Dutch quality remains with every Van Raam bike
Nothing changes for dealers and customers.
Dutch high quality remains; employees are all trained in the Netherlands so that there will be no quality difference between the bicycles assembled in Varsseveld or Wykroty.

Employment in Varsseveld remains; due to the strongly increased demand more capacity is needed.

The Van Raam bicycle remains a Dutch product; design, development, management and quality control is done from the Netherlands.
Do you have any questions?
We are happy to assist you! Please check our contact page or contact us directly using the options below.