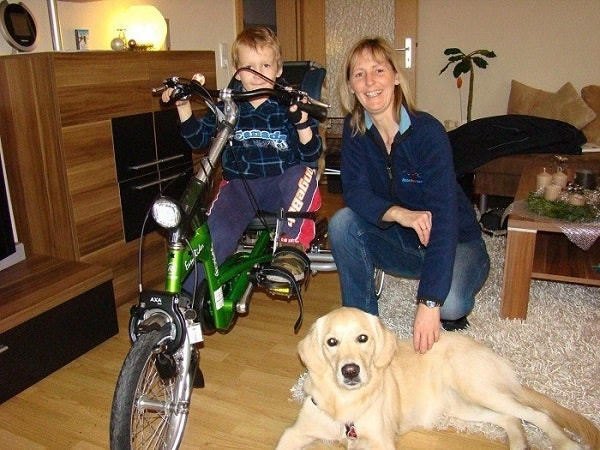 News
Second Van Raam tricycle for disabled 4 years old Luca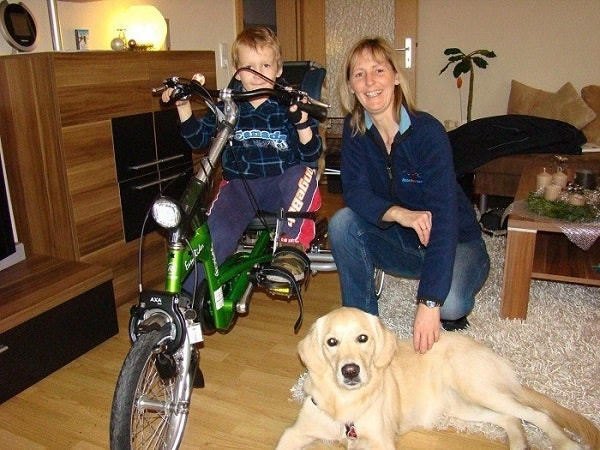 Luca Frenzel from Germany has recently received his second Van Raam tricycle.
When Luca was two and a half years old, he got a Viki tricycle. Luca is half sided paralyzed, but due to his fanatical training on the Viki he now switches to the Easy Rider Small with 8 speeds.

While cycling on the Viki tricycle, he worked out his muscles and was mobile. Our dealer Dörte Krampitz of RRC Reharad from Germany (Fraureuth / Sachsen), delivered the bike in Luca's living room because it is such a special bike for Luca.