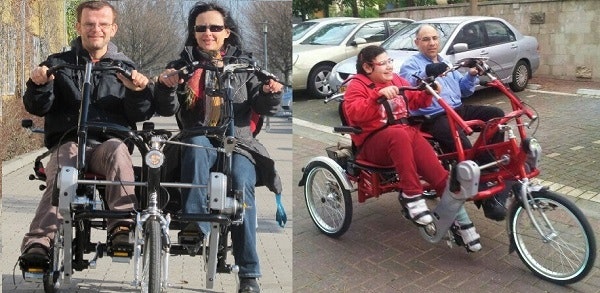 News
Recumbent tandem side by side popular abroad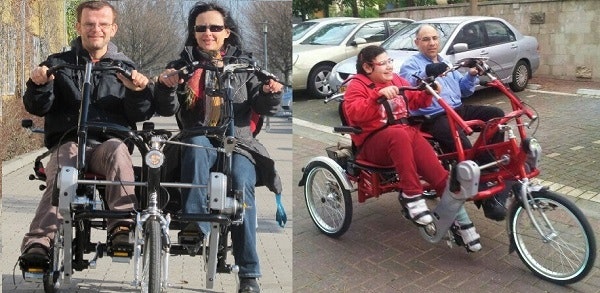 Through internet we get more and more requests for our special bicycles and side by side recumbent tandems from around the world.
Via social media and our presence on tradeshows in major foreign markets, more and more people around the world discover our special bicycles. Recently there were three people specially flown in from Israel to visit our factory and showroom because the side by side tandem Fun2Go was their ideal solution. They have bought the Fun2Go recumbent tandem, because a tandem bike that enables you to cycle side by side was the ideal way for them to cycle with a disabled person. The reactions of the surroundings were so positive that even an idea was conceived to become importer of Van Raam in Israel.
Wheelchair bicycle in Chile
Recently we had the same enthusiasm for an O Pair wheelchair bicycle in Chile.These people even have a whole facebook page dedicated to their experiences with the O Pair wheelchair bicycle from Van Raam. This started with a movie from our OPair wheelchair bike  on the Van Raam special Need bikes YouTube channel. 
Do you have any questions?
We are happy to assist you! Please check our contact page or contact us directly using the options below.