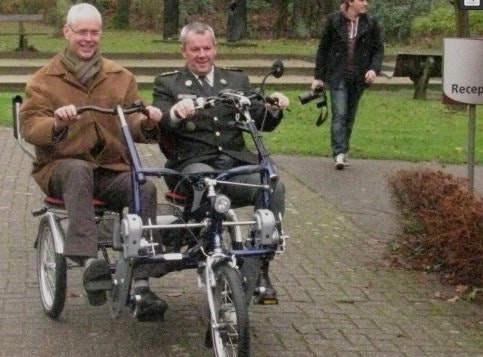 News
Tandem tricycle, recumbent double rider, also popular in Belgium
Bikes

\ Side by side tandem bikes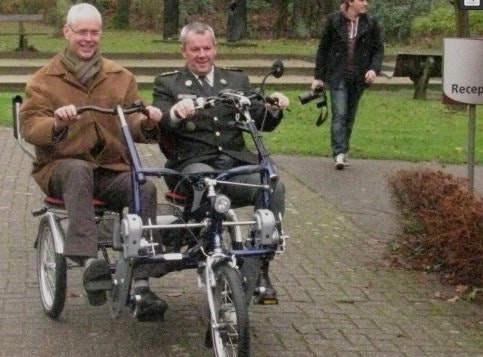 In the Netherlands the double rider tandem tricycle has become increasingly popular. We now see a growing popularity for this tricycle double rider tandem in Belgium. In Belgium it is recognized that cycling on a double rider tandem is cozy, comfortable and healthy.
The measurements of the tandem are believed to be quite big but after a test drive the users notice that it's total width is not wider than the tip of the elbow of someone on a mountain bike.

With a single front wheel you can almost cycle around your own axis, therefore the users are positively surprised about the maneuverability. With the switchable freewheel the driver can determine whether the passenger should cycle or do nothing. Especially in that case the optional electric power assist helps the driver to cycle easily on the side by side tandem.
Domain Hooidonk in Belgium uses  Pedelec Fun2Go side by side Tandem.
Domain Hooidonk in Belgium provides people with a chronic illness or disability a holiday, recovery stay or a short stay. A caregiver or family member can stay here together with the person with a disability. The Pedelec tandem tricycles make the stay here more comfortable. On a pleasant and healthy way the coach or attendent cycles together with the person with a disability in the area or to the beautiful walking park on sit
Do you have any questions?
We are happy to assist you! Please check our contact page or contact us directly using the options below.