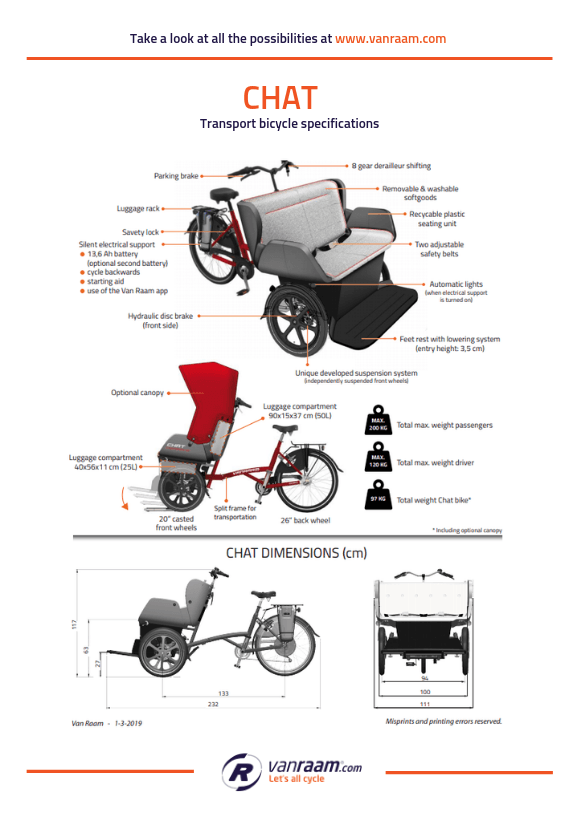 News
New transport bike at Van Raam, the Rickshaw Bicycle Chat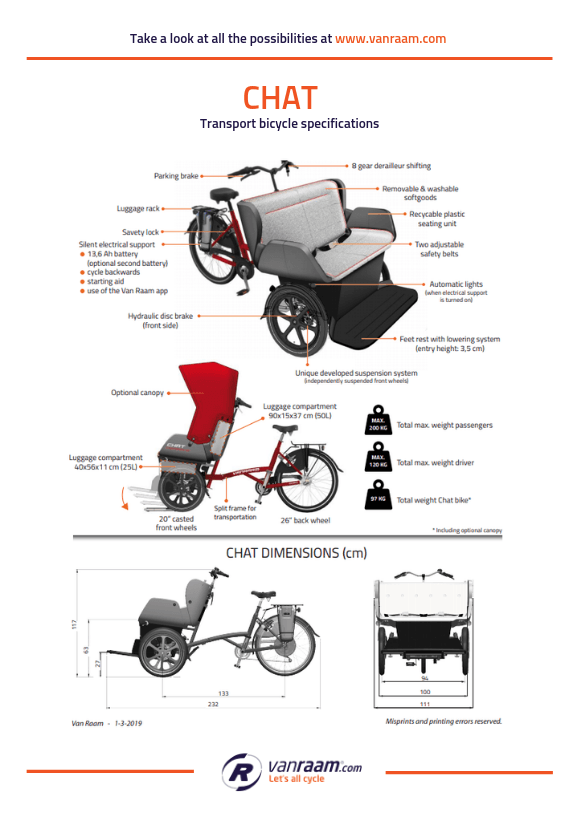 Van Raam has a new bike in their product range. It is a transport bicycle, more precisely a Rickshaw bicycle. You can find more information here!
The Chat Rickshaw transport bike
This transport bike, the chat, is suitable for cycling together with children or adults who can no longer participate in traffic on their own. An accompanying person rides with one or two persons. More information about this bike will soon be available on our website.

For more information about our transport bike / rickshaw bike please see our chat information page.

You can find the Chat Transport Bicycle / Rickshaw Bicycle, among others, this weekend at the following fairs:
REVA 2019 fair in Ghent

Spezi Spezialradmesse SPEZI 2019 in Germersheim

International Cargo Bike Festival Groningen 2019
Do you have any questions?
We are happy to assist you! Please check our contact page or contact us directly using the options below.