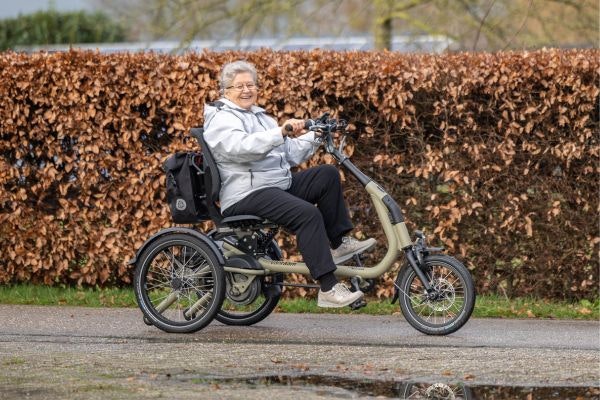 News
Limitless cycling with a Van Raam adapted bike
Bikes

\ Cycling independently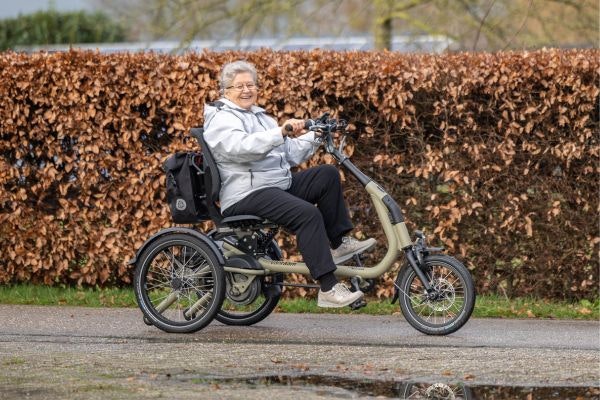 When cycling on a regular bicycle is no longer possible, limitless bikes can offer a solution. Van Raam has several adapted bicycles in its assortment. Read more about our bikes in this article.
Limitless cycling with a Van Raam bike
Van Raam believes that when people stay mobile and independent longer, they are happier. That is why we offer limitless bikes to people with a disability and people that cannot cycle on a traditional bicycle. With a Van Raam limitless bike you experience independence and freedom. Van Raam has a wide variety of adapted bicycles. Check out the different categories below.
Van Raam limitless bikes
Different options for limitless bikes
To adjust a Van Raam bike to your individual needs, it is possible to add options and accessories to your bike. With every bike type, there are special options available that make limitless cycling easier, more comfortable, and/or safer. You can find these options on the price lists of the different bikes. The price lists can be found on the product page of the respective bicycle.
Limitless electric bike
One of the most popular options for our limitless bikes is pedal assistance. All electric bicycles are equipped with the Silent system. This system is developed by Van Raam for its own bikes. The system is easy to use and makes limitless cycling even more convenient. A limitless e-cycle has multiple benefits:
Benefits of the Silent System
Different levels of support, and a starting aid

Easy to use

High-quality and safe batteries

Individually programmable pedal support for your needs

Smart e-bike (IOT connected)

Forward and backward pedalling support (not for two-wheel bikes and backpedal brake)
Read about the experiences of others
Are you curious about how Van Raam makes limitless cycling possible? Then read some customer experiences below.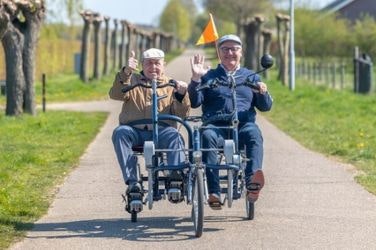 Customer experience side-by-side tandem Fun2Go - Wim Dieker
Ninety-year-old Wim Dieker can no longer ride a standard bicycle because he no longer has a hip. Through Stichting Kontaktraad Loil, a side-by-side tandem Fun2Go is available for the community. This way, Wim and his son Ap can make beautiful bike trips through the surroundings. Read their story here and watch the video.
Read this customer experience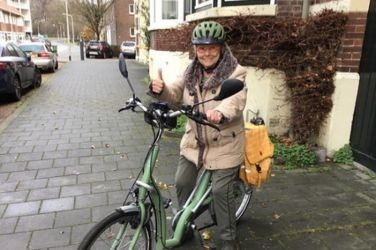 Customer experience Balance bike with low entry - Els van Geel
Els van Geel is 80 years old and enjoys her Balance bike immensely. She even calls it her best purchase in recent years. Read Els' message to Van Raam here.
Read this customer experience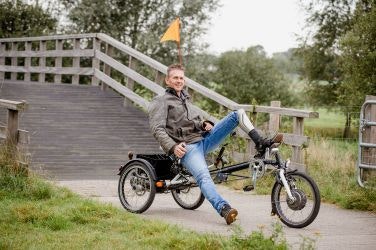 Customer experience Easy Sport recumbent trike - Johan Smith
Johan Smith (45) lives with his wife and 5 children in Mariënberg. He works as a service technician and is the breadwinner of the family, until Johan has an accident in 2011 and has to go through extensive rehabilitation. At that time Johan's wife is 8 months pregnant and the life of the whole family turns upside down.
Read this customer experience
;
Do you have any questions?
We are happy to assist you! Please check our contact page or contact us directly using the options below.