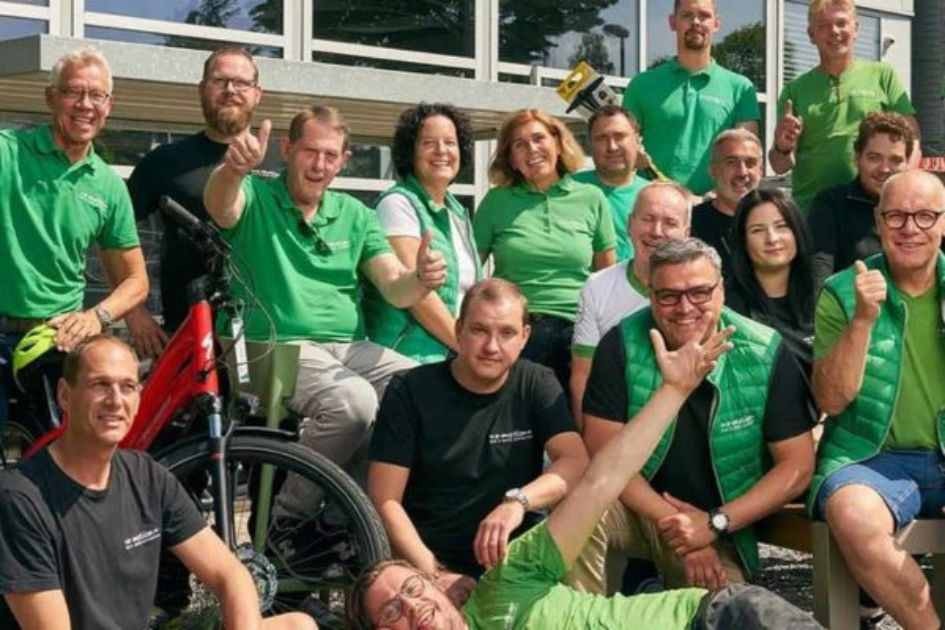 News
5 questions for Van Raam Premium Dealer Dreirad-Zentrum Düsseldorf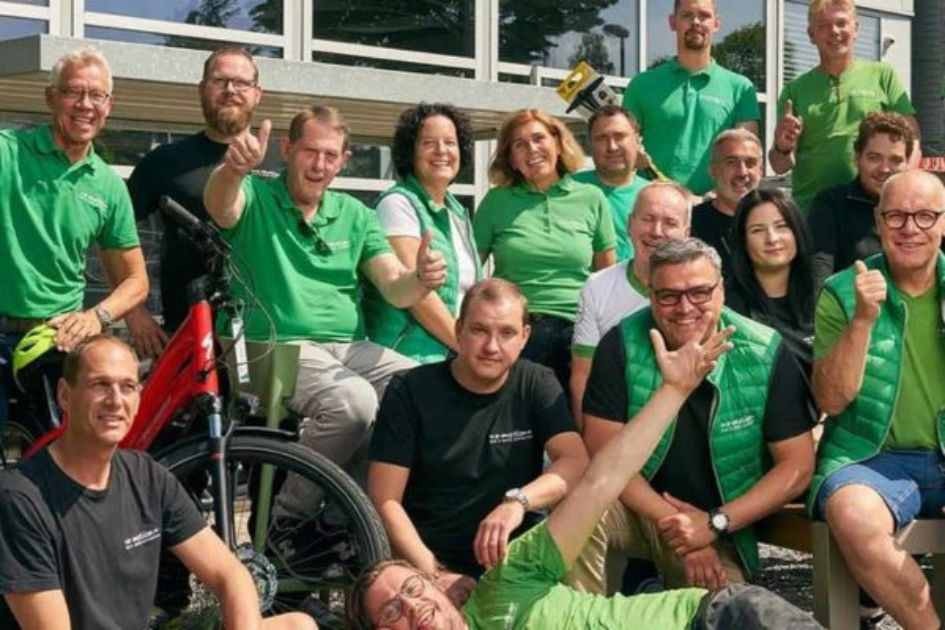 E-motion Dreirad-Zentrum Düsseldorf was founded in 2013 and has been selling Van Raam bikes since then. Robert Schäfter became the director on September 1, 2019. In this article, he answers some questions so that you can get to know this premium dealer better.
1. Why did Dreirad-Zentrum Düsseldorf become a Van Raam Premium Dealer?
We like to sell Van Raam bikes because they are specialized products of high quality. Other advantages are the adaptability to different requirements and a good price-performance ratio.
2. How do you help customers who are looking for a Van Raam bike?
Test ride
Customers can always take a test ride in our tricycle center by making an appointment by phone, email or our reservation system. During a test ride, various options and adjustments are possible, so our customers can discover what suits them best.
Purchasing
Our process includes various steps, including determining the customer's needs, providing advice, making a product choice, conducting a test ride, providing a quote, placing an order, providing instructions, performing assembly, transferring the vehicle, and billing the purchase.

We have Van Raam bikes in stock and offer various financing and insurance options, including purchase, bank financing, leasing, and all types of insurance. Our goal is to help our customers find the best options that fit their budget and needs.
Our goal is to help our customers find the best options that fit their budget and needs.
Robert Schäfter
3. How does Dreirad-Zentrum Düsseldorf help customers who already have a Van Raam bicycle?
Although we do not trade-in Van Raam bikes, we are happy to assist customers who already have a Van Raam bike with service, maintenance, repair, warranty handling, advice, and customization. We aim to support our customers in maintaining their mobility and independence.
4. What is your best experience of a customer with a Van Raam bicycle?
Regaining the mobility and personal freedom of the customer.
5. What makes Dreirad-Zentrum Düsseldorf unique as a Van Raam Premium Dealer?
What makes us unique as a Van Raam Premium dealer is our high-quality advice, customer orientation, large service workshop, pick-up and drop-off service, and product diversity.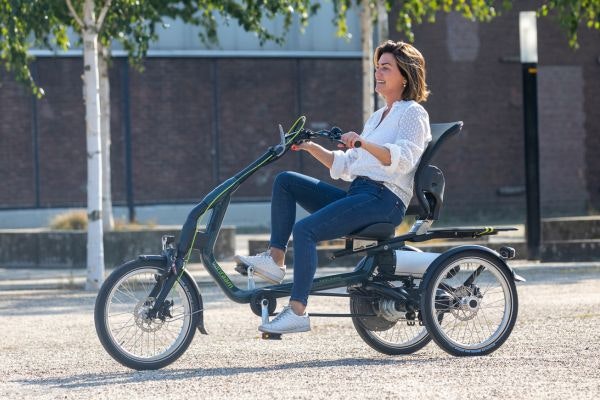 Robert's favorite Van Raam bike: Easy Rider
My favorite Van Raam bike is the Easy Rider recumbent tricycle because of its versatility, ease of learning and use, and maneuverability.
Contact details of Dreirad-Zentrum Düsseldorf
Accessibility by car, bike, and public transportation is very good. The company is located in close proximity to several highways and has good connections by bus and train. Customers can park their vehicles for free on the company premises.
More about Van Raam Premium Dealers
It is possible to order a Van Raam bicycle at a Van Raam Premium Dealer. A Premium Dealer has at least the following bicycles in his showroom:
The dealer has product knowledge and a specialist is present. Furthermore, a workplace and skills to perform service are present. Read more about the different types of Van Raam dealers. 
Get to know more Premium Dealers
Van Raam gives Premium Dealers the opportunity to introduce themselves in an interview of 5 questions. In this article you get an overview of all Premium Dealers who have answered these questions.
Do you have any questions?
We are happy to assist you! Please check our contact page or contact us directly using the options below.